Green Investment Group and Enso Energy join forces to develop UK solar and battery portfolio
Enso Energy and Macquarie's Green Investment Group (GIG) have announced they have joined forces to develop an extensive network of solar and battery projects across the UK.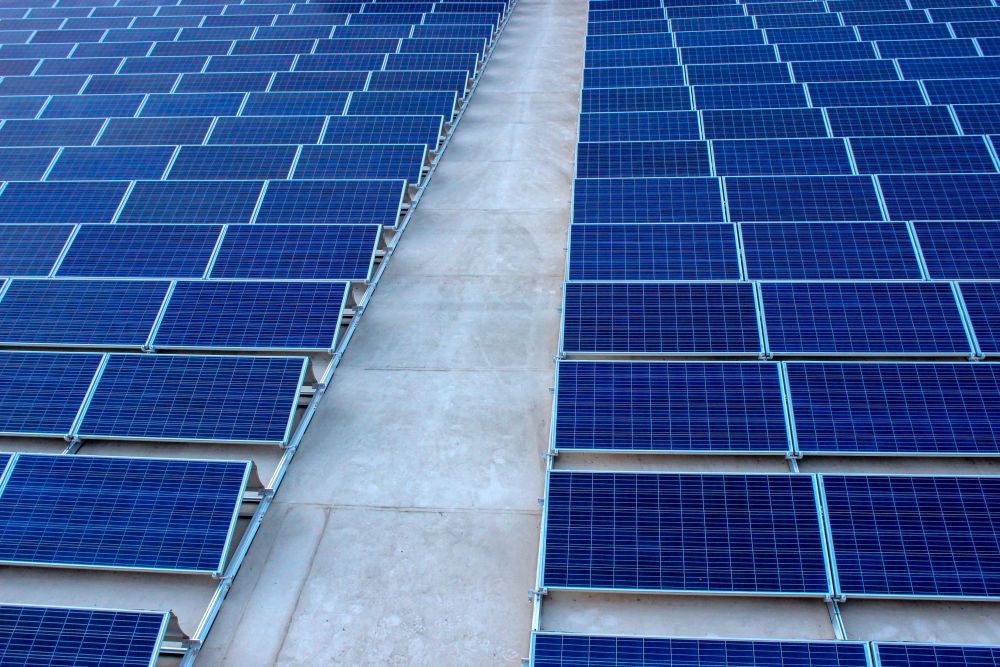 Enso Energy and Macquarie's Green Investment Group (GIG) have announced they have joined forces to develop an extensive network of solar and battery projects across the UK.
The partnership has been established with the aim of creating one of the UK's largest subsidy-free solar and battery storage portfolios, which will deliver clean energy to communities and businesses across the country.
The ambitious projects which are currently in development represent an initial 1 GW of subsidy-free solar capacity.
The subsidy-free solar farms are expected to be backed by power purchase agreements (PPAs), providing predictably priced power to UK businesses while reducing their carbon footprint.
The new venture will see available tracking and bifacial solar technology being used to ensure that the energy produced per hectare is maximised thereby reducing the physical footprint of each project.
Enso Energy, an energy projects developer, has a proven history in large scale energy projects, totalling in excess of 1,500 MW of distributed generation. Macquarie and GIG (and its predecessor organisation, the Green Investment Bank), are specialists in structing and developing corporate PPAs, and have supported almost 7.5 GW of renewable projects across the UK.
By combining the solar farm with battery storage technology, GIG and Enso Energy aim to create a more flexible output, address demand during peak periods, as well as providing secondary services and stability to the grid, facilitating the increased levels of renewables in the system.
Ian Harding and Andrew King, Co-founders of Enso Energy said: "This partnership brings together two organisations that share the same vision, to dramatically accelerate the delivery of the benefits of low-cost solar energy to communities up and down the country."
"By combining GIG's deep technical and financial capabilities with Enso's highly experienced development team, our partnership has the skills and expertise to unlock that potential, bringing low-cost, low-carbon power to communities right across the UK," Ed Northam, Head of GIG said.
Virtual consultations with local communications have been underway across England and Wales to ensure community views are taken into consideration for each project.
Biodiversity is kept in mind during project plans and designs as each venture will aim to enhance local biodiversity through the provision of a range of resources for local wildlife. The Biodiversity Net Gain Assessment is included in all developments to illustration the benefits of each project.
The partnership comes as the UK's Committee on Climate Change has shown that projects such as these could help the UK meet its commitment to end its contribution to climate change by 2050. A recent report from Vivid Economics concludes that there are potential economic benefits from focusing on delivering net zero. It said that domestic investment in low carbon technologies has the potential to create 270,000 jobs across the UK.
Ed Northam added: "the UK's solar market holds huge potential to create green jobs and help the UK get closer to its aim of becoming a Net Zero economy."
Bringing together Enso Energy's strong expertise in project developing in the UK and GIG's specialist experience and investment capacity, the partnership hopes to successfully deliver these projects with the outcome of facilitating the acceleration of the UK's energy transition.