Germany says no to nuclear
Germany is to phase out all of its nuclear reactors by 2022. The seven reactors which have been temporarily closed following the events of Fukushima will now remain permanently offline and will be decomissioned.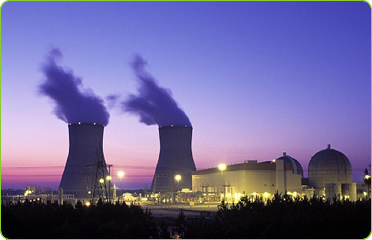 Germany has announced it is to phase out all of its nuclear reactors by 2022.
Following a weekend of nationwide protests, in which activists climbed on top of the Brandenburg Gate, environment minister Norbert Rottgen made the announcement this morning. Mr Rottgen said: "It's definite. The latest end for the last three nuclear power plants is 2022. There will be no clause for revision."
Germany has already seen widespread protests about the use nuclear energy following recent events in Fukushima, Japan. These protests had led to the temporary closure of seven of Germany's oldest nuclear reactors. Today Mr Rottgen made it clear that all seven of these plants will now be decommissioned. An eighth plant, the Kruemmel facility in northern Germany, which was already offline and has been plagued by technical problems, will now also be shut down for good. Germany's remaining nine nuclear power plants will all go offline by 2022.
Prior to March's moratorium on the seven oldest power plants, Germany relied on nuclear power to supply almost a quarter of its energy needs. So, how will the gap left by nuclear be filled?
The official commission which has studied the issue believes that electricity use can be cut by around ten per cent in the next decade, primarily through the introduction of more efficient machinery and buildings. Germany is already a world-leader in wind energy and it seems likely that a large portion of the shortfall will be met through further expansion in this area. However, this would mean that significant changes to the country's electricity distribution system would have to be made, since much of the extra wind power would have to come from farms on the North Sea to replace atomic power stations in the south.
Germany is the second country in under a week to announce it is phasing out its nuclear power plants. On Wednesday, the Swiss government announced its decision not to replace the country's five ageing plants after they reached the end of their lifetimes between 2019 and 2034. Currently, Switzerland gets about 40% of its energy from nuclear power. Switzerland is also home to the world's oldest operational nuclear reactor, Beznau 1, which has been online in 1969. Its other four reactors are all over a quarter of a century old.
Image: Blatant World | Flickr