$1.5bn sustainable cities platform launched in Singapore
The Global Environment Facility is aiming to raise the funds over the next five years to support cities green development plans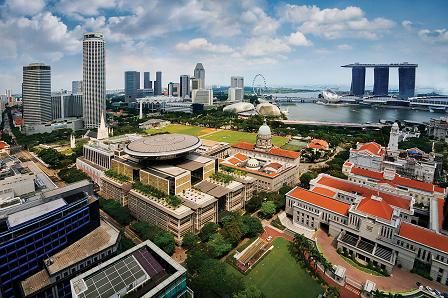 A new platform to support the development of sustainable cities has been launched in Singapore and the Global Environment Facility (GEF) will fund the project with an estimated US$1.5 billion.
The GEF is aiming to raise the funds through co-financing over the next five years to support cities green development plans.
The Global Platform for Sustainable Cities is a knowledge-sharing programme managed by the World Bank and supported by development banks, UN agencies, and networks, including C40 Cities, ICLEI and 100 Resilient Cities.
The GEF assessed 23 cities worldwide on their sustainability plans and suitability for participating in the programme.
The first cities to participate cover eleven countries, including Brazil, China, India, Ivory Coast Malaysia, Mexico, Paraguay, Peru, Senegal, South Africa, and Vietnam.
The platform will support cities in developing evidence-based approaches to urban planning, including geospatial data, and establishing urban sustainability indicators.
Seven Chinese cities (Guiyang, Shenzhen, Ningbo, Nanchang, Beijing, Tianjin, Shijiazhuang) will focus on developing on transit systems and planning integration.
The South African city of Johannesburg, , will focus on low-energy zones that are part of the bus-rapid transit (BRT) corridors, waste management and waste-to-energy, food security, and clean fuels for public transport.
The platform will include workshops, studies and online data and will provide insights that will be shared through partner city networks and to new member cities as the platform expands.