G20 urged to ratify Paris Agreement by influential investors
A group of influential institutions controlling US$13 trillion of investments have called on members of the G20 to ratify the Paris Agreement this year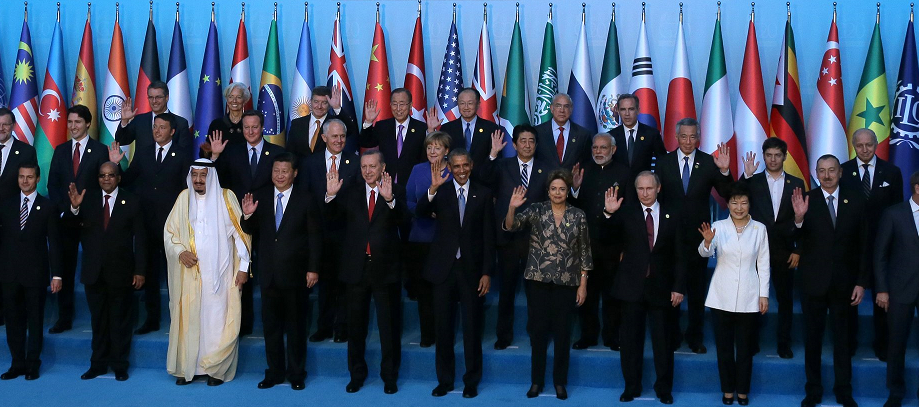 A group of influential institutions controlling US$13 trillion of investments have called on members of the G20 to ratify the Paris Agreement this year.
The group, composed of 130 institutions, are urging G20 nations to ratify the agreement, increase investment in clean energy and put policies in place to enable the automatic disclosure of climate-related financial risk.
Emma Herd, Chief Executive of the Investor Group on Climate Change (IGCC) – one of the six organisations that represent the 130 investors on the letter said: "So investors are asking companies: tell us what the implementation of the Paris agreement means for your business so that we can price that risk and invest accordingly."
In the letter to G20 nations, the signatories explain that ratifying the Paris Agreement early would enable countries to benefit from better policy certainty as well as appeal to investors in low-carbon technology.
According to the institutions, regulations should be installed to encourage energy efficiency and renewable energy, as well as a strong carbon pricing, and there is need for developing plans on phasing out fossil fuels.
The signatories of the letter wrote: "The Paris agreement on climate change provides a clear signal to investors that the transition to the low-carbon, clean energy economy is inevitable and already under way... Governments have a responsibility to work with the private sector to ensure that this transition happens fast enough to catalyse the significant investment required to achieve the Paris agreement's goals."
Like UN Secretary General Ban Ki-Moon did last January, the letter asked G20 countries to double investment in clean energy by 2020.
The G20 Leaders Summit will be held in China on 4-5 September.
Herd said: "The nations that form the G20 are highly influential in achieving the full coming into force of the Paris agreement... So if the G20 nations did actually all ratify Paris, then it would go a long way, if not get it across the line, of full implementation."
This year, the G20 has been focusing on climate-related issues, thanks to China's leadership, and investors hope that Germany – next year's G20 leader – will keep on focusing on climate change.
These topics and more will be discussed at the Sustainable Investment Forum, taking place on September 20th 2016 in New York. For more information and to register, visit the website at http://www.sustainableinvestmentforum.org/.