European banks launch green mortgage pilot scheme
A group of 37 major European banks are joining forces to launch a new energy efficiency scheme.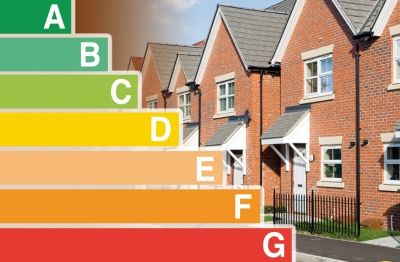 A group of 37 major European banks are joining forces to launch a new energy efficiency scheme.
The trial aims to improve the energy performance of households and buildings by incentivising buyers with special rates on their mortgage.
Banks signed up to the scheme over the next 2 years include BNP Paribas, ING Bank, Nordea Bank and Société Générale.
The scheme, led by the World Green Banking Council, and funded by the European Union, hopes to establish a major new growth area within the financial and property sectors.
Improving the energy efficiency of buildings is seen as a key way of reducing carbon emissions and tackling climate change. The EU's 2012 directive on the issue seeks to increase the efficiency of buildings within the bloc to 20 percent by 2020, rising to 30 percent by 2030.
Investors have already started to pay attention to the benefits of issuing favourable mortgage rates for energy efficient buildings; a €500 million green mortgage bond was issued by Barclays bank last year. These properties are seen as being more valuable and can help borrowers' better service their loans.
Terri Wills, CEO at WorldGBC, said the scheme had been developed with the help of a network of industry experts to ensure consistency: "The commitment by Europe's leading banks to this pilot shows green building is hitting the mainstream…We look forward to developing the standards over time to support the investor community in addressing climate risks."
The criteria for issuing the green mortgage comes under two thresholds. New buildings will have to meet national standards for zero-energy buildings, or separately show that they are 20 percent more efficient than national standards. Renovated buildings will only be issued the mortgage if a 30 percent reduction in energy demand can be achieved.
Stephanie Sfakianos, BNP Paribas' head of sustainable capital markets, said the initiative is a "key building block in tackling the carbon emission challenge, while supporting consumers to live more comfortable and healthy lives."
Other banks in the scheme include ABN AMRO, Triodos Bank, and Caisse des Dépôts Group.