Earth Day 2017: Environmental & Climate Literacy
Earth Day 2017 will be observed this Saturday (22 April) across the globe, uniting more than 50,000 partners in nearly 195 countries to diversify, educate and activate the environmental movement worldwide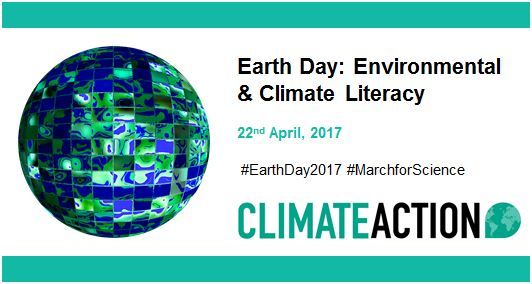 Earth Day 2017 will be observed this Saturday (22 April) across the globe, uniting more than 50,000 partners in nearly 195 countries to diversify, educate and activate the environmental movement worldwide.
The first Earth Day was held back in 1970 and brought together 20 million people in the U.S. and helped to create public support for the creation of the Environmental Protection Agency (EPA) and contributed to the passage of the Clean Air Act, the Water Quality Improvement Act, the Endangered Species Act and several other environmental laws.
By the nineties the event spread across the globe, with 200 million people in 141 countries getting involved in Earth Day, elevating environmental issues onto the world stage.
Earth Day now gathers over 1 billion people each year, making it the largest civic observance in the world.
The theme for 2017 is "Environmental & Climate Literacy", and aims empower everyone with the knowledge of climate change in order to inspire action towards environmental protection.
The campaign hopes to not only educate and inspire but also advance policies geared towards defending our environment and accelerating green jobs and technologies.
To achieve these aims, Earth Day 2017 encourages everyone to gather with their communities for an Environmental & Climate Literacy Teach-In.
This year, the environmental advocacy group Earth Day Network (EDN) has joined forces with the March for Science to organise a rally on the National Mall in Washington, D.C.
You can also get involved by making small green changes in your lifestyle:
Walk to work, cycle or take public transport
Cut back on single use plastics
Recycle
Go paperless
Go meat or dairy free at least once a week
Plant a tree
Buy local produce
To find out how to get involved in an event near you, or to download the Earth Day Network's Earth Day and Teach-In toolkits, visit http://www.earthday.org/.