Costa Rica sets 94 day record for using 100% clean energy
Costa Rica is on course to become the first country in the world to achieve carbon neutrality after 2007 pledge to go 100 per cent carbon neutral by 2021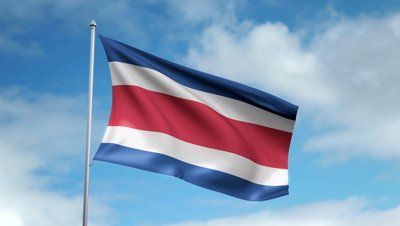 Costa Rica has broken clean energy records by going 94 consecutive days using only renewable sources for electricity generation and is on course to become the first country in the world to achieve carbon neutrality.
The Central American country has beaten its own record set in the spring when it went 75 consecutive days without using any fossil fuels to generate electricity.
Costa Rica has a wealth of hydroelectric and geothermal power sources and pledged in 2007 to go 100 per cent carbon neutral by 2021.
According to the Costa Rican Electricity Institute (ICE), between 8 May and 9 August Costa Rica produced its electricity from a variety of renewable sources including 78 per cent hydropower, 12 per cent geothermal, 10 per cent wind, and a fraction of a per cent solar.
So far in 2015, renewable energy has accounted for an about 93 per cent of Costa Rica's electricity generation, according to ICE.
The run ended on 10 August when fossil fuels were required to meet one per cent of the power demand.
Electricity generation is different from total energy production, which includes transportation emissions from the country's population of nearly five million.
Emissions from cars, buses, and trains made up nearly 70 per cent of Costa Rica's greenhouse gas emissions in 2014 and transport a key area for the government to address if it is to reach its carbon neutral target by 2021.
Costa Rica's reliance on hydropower, which makes up about four-fifths of the nation's energy mix, is a concern with widespread drought, as experienced in 2014, making hydropower sources unreliable.
The drought in 2014 caused grid operators across Costa Rica to use diesel generators for back-up power and the government is now aiming to develop geothermal and wind energy.
To achieve its target of becoming carbon neutral, Costa Rica is aiming to reduce fossil fuel emissions and increase its carbon sinks by reducing deforestation and implementing reforestation projects.
The government is also working to align its environmental policies with a broader sustainable development strategy to be adopted by the country's industries.