Costa Rica hits 100% renewable energy record
Costa Rica has reached a record 113 days using only renewable energy sources to generate its electricity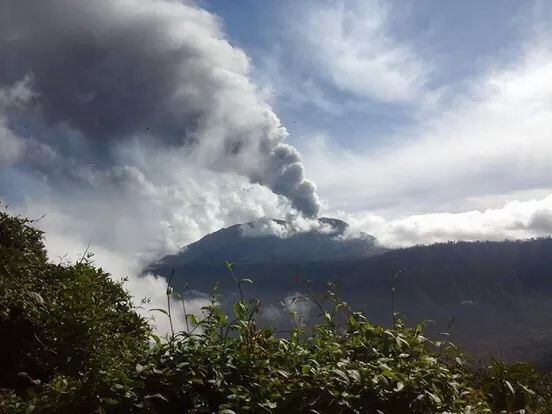 Costa Rica has reached a record 113 days using only renewable energy sources to generate its electricity.
The record means the country has not used any fossil fuels for any of its electrical energy production for 3 months and 23 days.
In 2004, almost 47 per cent of Costa Rica's energy came from renewable sources.
A nationwide renewable energy strategy in Costa Rica was introduced when the Ministry of Environment and Energy (MINAE) was formed in 1995.
Twenty years later in 2015, Costa Rica is now realising its goals with a dozen new hydroelectric power plants now operating and the construction of geothermal plants making the country almost completely self-sufficient for all its energy needs, except oil for transportation.
Costa Rica uses an estimated 10.14 barrels per day per 1,000 people, with nearly 100 per cent of transportation in Costa Rica using petroleum.
With the fastest growing middle class in the region, vehicle ownership is on the rise with over one million vehicles now on the road with the number expected to double by 2021.
Hydroelectricity is Costa Rica's first line of renewable energy development and is solely dependent on rain fall.
With climate change posing a threat to future levels of rainfall, Costa Rica is actively exploring geothermal energy - developing its second most important energy asset.
According to the International Geothermal Association, Costa Rica is the 7th largest producer of geothermal electricity in the world, out of 25 producing countries.
About 13 per cent of Costa Rica's energy comes from geothermal generation as of 2014.
Costa Rica's geothermic plan began in 1976 using scientific data to select the best locations for development of geothermal plants.
The first development in the country was the Miravalles Geothermal Field, which has a water-dominated reservoir that is penetrated by 33 production wells, reaching average water temperatures of 240°C.
Two new geothermal fields are currently under development, both within the Rincón de la Vieja volcanic complex northwest of Miravalles.
Costa Rica has an abundance of untapped volcanic geothermal resources available; the energy is obtained by drawing hot water and steam from within the Earth's crust, and then cooling it to move power-turbines.
With over 100 volcanic hotspots currently recognised across the country, geothermal production is set to play a central role Costa Rica's renewable energy mix.