Corona crisis: making space for a greener economy
As nations emerge from lockdown, Josef Aschbacher, Director of Earth Observation Programmes at the European Space Agency, discusses why government should link climate change measures to efforts aimed at jump starting post-COVID economies.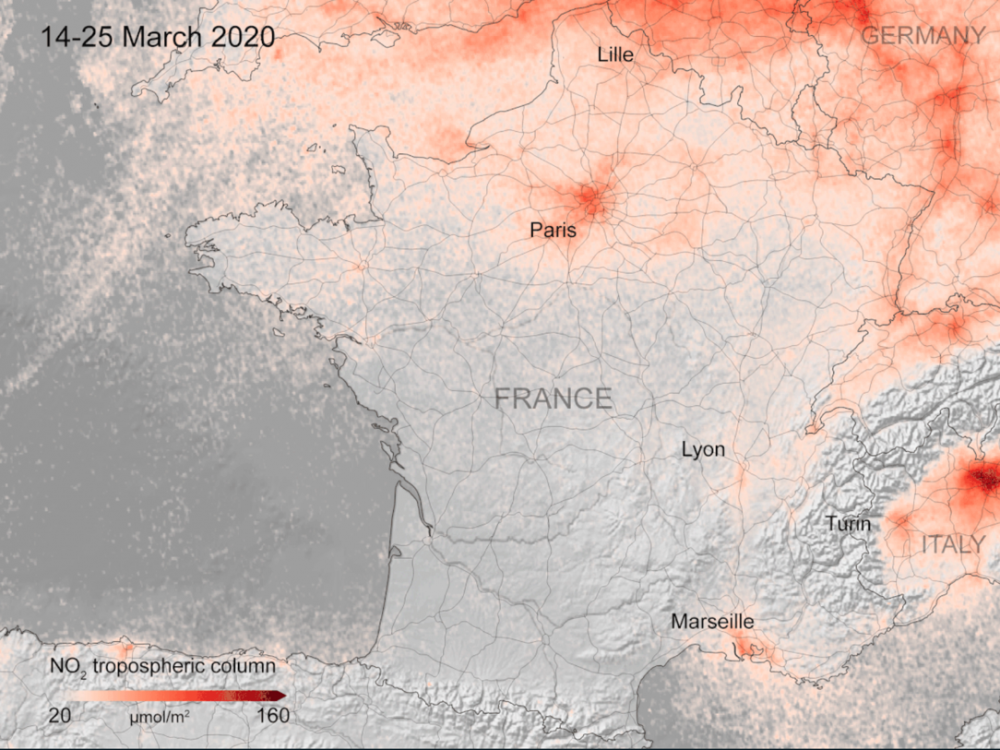 The global quarantine has been both drastic and painful. From Space, ESA has been witness to the direct impacts of the current public health emergency.
Images taken from Copernicus Sentinel-5P satellite over Europe's capital cities during March present stark reductions in nitrogen dioxide (NO2) - a pollutant linked with respiratory and heart conditions. Compared to the same period in 2019, levels were down by 48% in Madrid, 49% in Rome and 54% in Paris.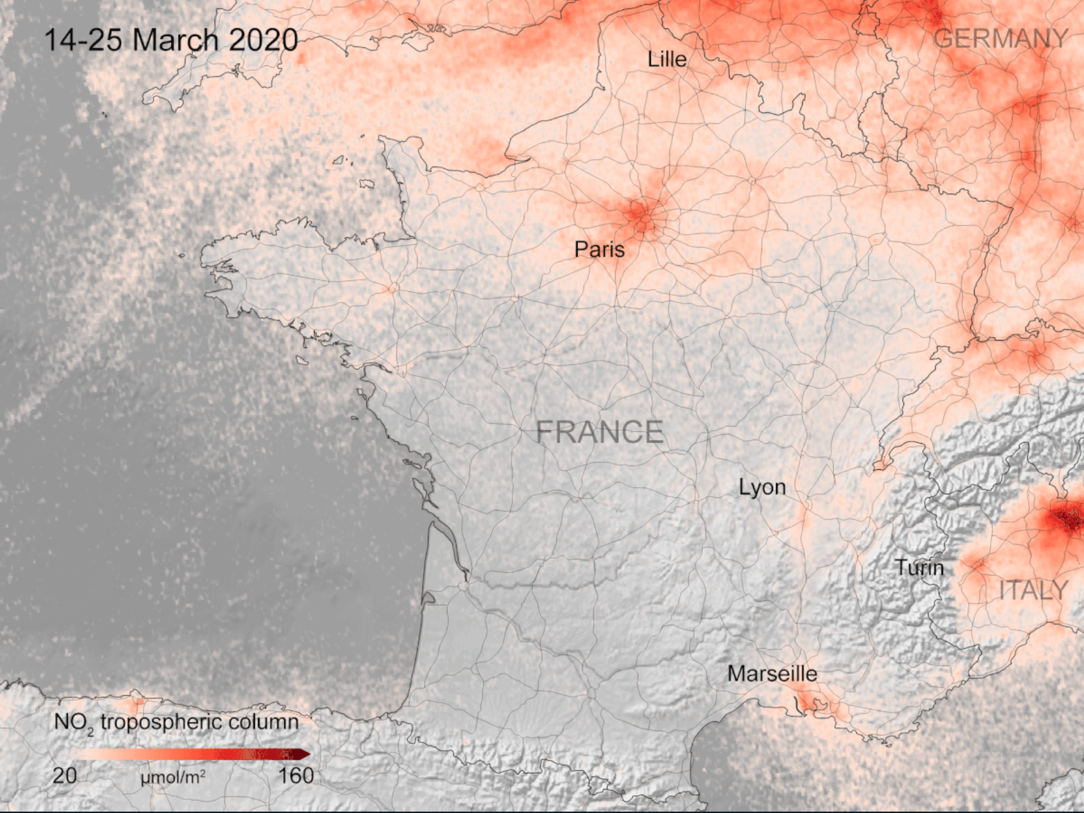 NO2 concentrations over Europe.- using data from the Copernicus Sentinel-5P satellite, show the average nitrogen dioxide concentrations from 13 March to 13 April 2020, compared to the March-April averaged concentrations from 2019. The percentage decrease is derived over selected cities in Europe and has an uncertainty of around 15% owing to weather differences between 2019 and 2020.
Satellite data show that the toxic haze lifted across the globe, not only in Europe but notably the megacities of both China and India.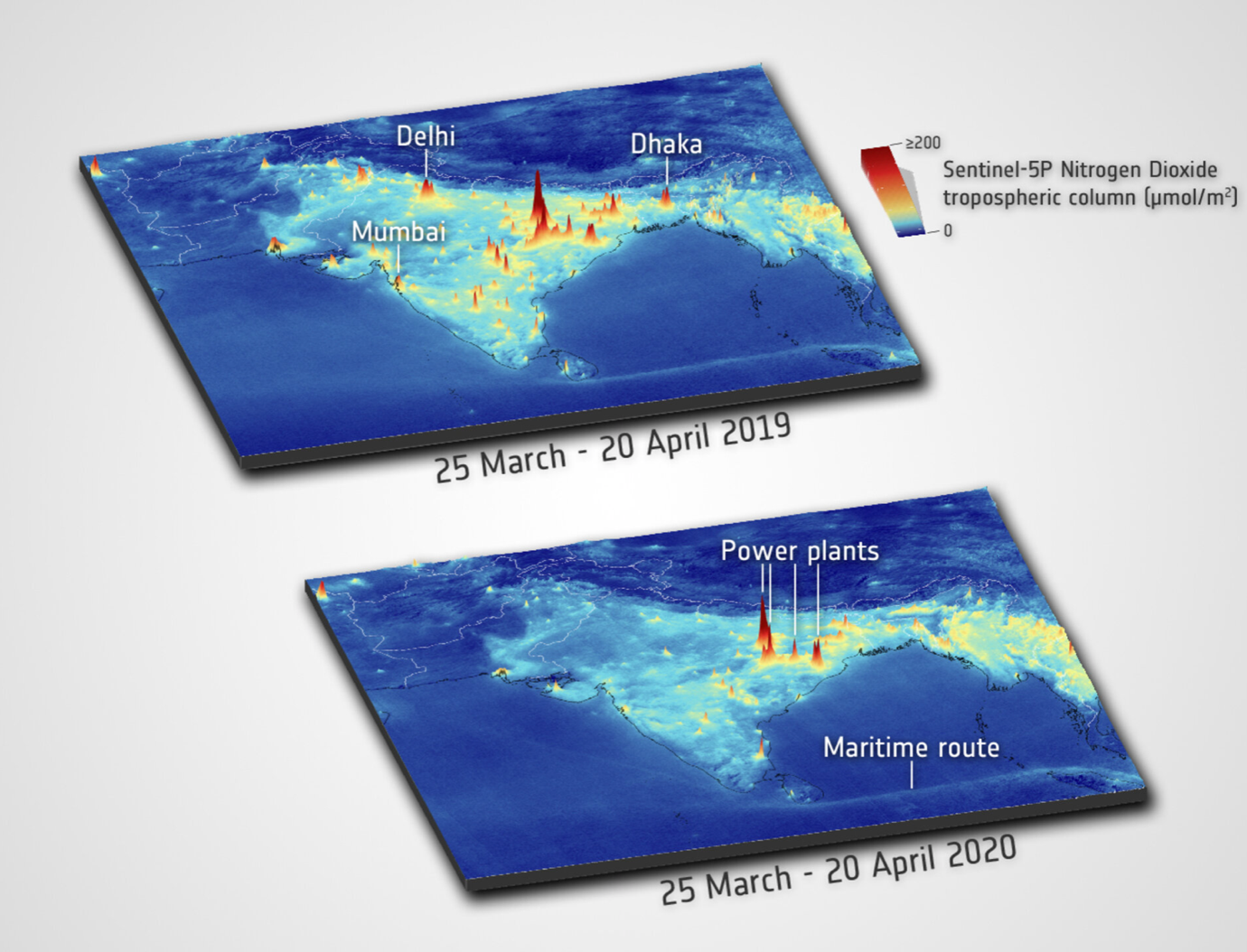 NO2 concentrations over India - these images, using data from the Copernicus Sentinel-5P satellite, show the average nitrogen dioxide concentrations from 25 March to 20 April 2019 and average concentrations from 25 March to 20 April 2020. The spikes in the top image show concentrations from 2019 over Delhi and Mumbai. Owing to COVID-19 restrictions, the 2020 image shows high concentrations in northeast India, which coincides with the ongoing activity in coal-based power plants in east India.
"The vantage point of space reveals the impact that humans are having on the planet," says Dr Aschbacher, "lockdown has opened a window on what a possible future post-Covid world where we seriously tackle pollution and protect our planet's health."
While researchers scramble to assess the impact of emissions on health and climate change, visible and persistent emissions hotspots can still be observed.
"Gas plumes from power plants fired by fossil fuels are clearly visible. Switching to sustainable power generation will not only improve human health but also tackle global warming."
He adds that, even in the post-Corona virus era, climate change will remain the largest systemic global risk of the 21st century. Society will have a curve to flatten: the level of greenhouse gases in our atmosphere.
As stimulus packages are being formulated by governments around the world, Dr Aschbacher urges the case for linking them closely to climate change measures. By supporting the rapid transition to a green economy – as envisaged in the European Green Deal – we can decarbonise and remain prosperous.
ESA's satellite missions, including the Copernicus Sentinels which it develops and launches on behalf of the European Commission, already provide a substantial contribution to climate monitoring. Spanning decades, these long-term data records enable scientists to identify climate trends, test the models used to predict future change and inform decision-makers to mitigate and adapt to the impacts.
Future ESA missions will be indispensable ally for both the European Green Deal and the Paris Agreement. The Copernicus Sentinel-5P mission is already capable of resolving major sources of methane from large oil and gas fields. In November 2019, ESA Member States approved the new CO2M mission. Set for launch in 2025, it will help identify industrial point sources of carbon dioxide emissions.
The new data will help nation states to decarbonise: helping to validate emissions and assess policies aimed at deliver net reductions. Through the global stocktake, these will help to determine whether deeper emissions reductions are required to stay in line with the long-term goal of keeping global warming well below 2 degrees Celsius.
Dr Aschbacher says that, "now is the time to rethink some activities. Investing in green growth will support the post-Covid revival, to generate wealth and secure well-being, not just in the short-term but for future generations."
---
The European Space Agency joined us as a sponsor for the 'COVID-19 & Climate Change' Webinar on 30 April. Didn't get the chance to tune in live? Don't worry, you can downlaod the full recording here.