Clipper unveils new plastic-free tea bags
You can now have a plastic-free cup of tea.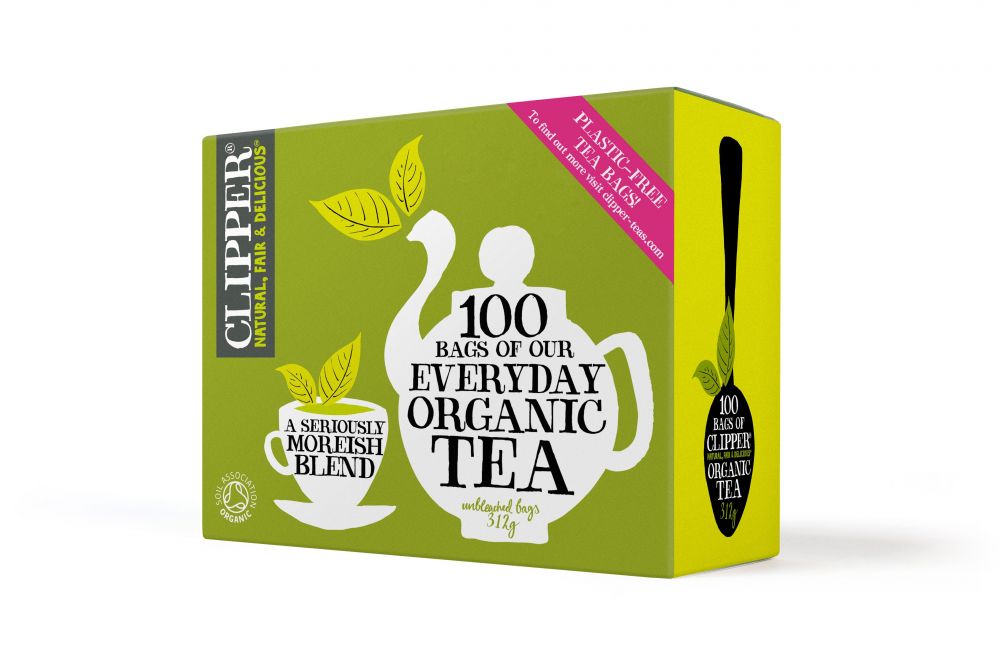 You can now have a plastic-free cup of tea.
Clipper have announced their new plastic-free, unbleached and non-GM tea bags.
From the 20th October 2018, Clipper have moved all of their production to the plastic-free tea bags with no plans of going back.
Rebecca Vercoe, Clipper Teas brand controller, said: "We are incredibly proud to be the first tea brand to introduce a plastic-free tea bag that's also non-GM and unbleached. Guided by our founding principles of Natural, Fair & Delicious, we have always strived to do the best we can for people and the planet. Now we've created and implemented a plastic-free bag, we won't be going back."
The new tea bag does not contain any synthetic polypropylene material and is made from natural plant-based materials, a blend of banana and plant cellulose fibres. The company will also use PLA, a bio-polymer derived from non-GM plant material that helps hold the paper together.
The new plastic-free tea bag paper is biodegradable and compostable to industrial standards so Clipper have advised customers to dispose of the tea bags in a food waste container provided by the local council.
Plastic pollution is a growing global concern and this news follows the European Parliament approving a ban on single-use plastic to ensure this pollution is minimised.
Photograph: Clipper