Chile to acquire 450 MW solar thermal power plant
This week, the Chilean government gave the green light to the development of SolarReserve's 450 megawatt (MW) Tamarugal concentrated solar power project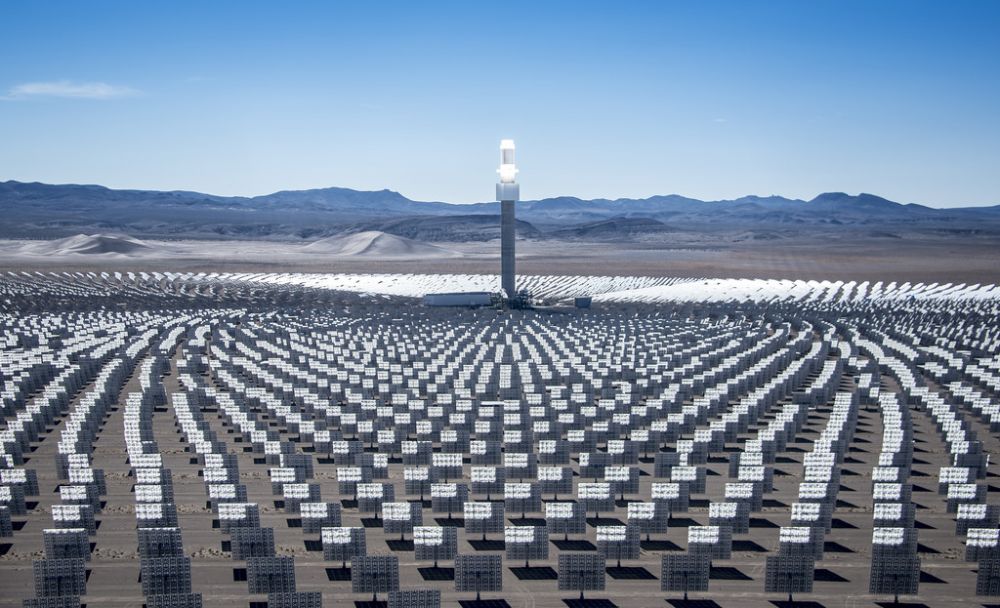 This week, the Chilean government gave the green light to development of SolarReserve's 450 megawatt (MW) Tamarugal concentrated solar power project.
The Tamarugal solar project will be constructed in the country's Tarapacá region and will include three 150 MW solar thermal towers, capable of generating around 2,600 gigawatt hours (GWh) of power each year.
The Tamarugal concentrating solar power (CSP) project received an environmental qualification resolution (RCA) after undergoing a comprehensive environmental assessment under the Chilean Impact Assessment System conducted by the Environmental Evaluation Service (SEA).
The California-based solar power developer said that each of the solar towers will have 13 hours of full load energy storage, and a total energy storage capacity of 5.8 GWh.
According to SolarReserve, the CSP project will operate at a capacity factor and availability percentage equal to that of coal-powered plants, and the technology will provide non-intermittent electricity from solar energy 24-hours a day,
Kevin Smith, CEO of SolarReserve, said: "What's happening in Chile is a preview of the future of solar around the world. Even more remarkable than 24-hour a day solar, SolarReserve set a new benchmark for baseload solar pricing by bidding 63 dollars per megawatt hour, without subsidies, in Chile's most recent auction for energy supply".
The developer is set to bid the energy generated from the Tamarugal project and other projects across the nation, in the upcoming international public auction to supply energy to power distribution companies in Chile.
Tom Georgis, Development Senior Vice President of SolarReserve, said: "SolarReserve's proven technology is able to provide non-intermittent electricity from solar energy 24-hours a day, without requiring any fossil fuel."
He went on to say: "The Tamarugal project will help stabilise and lower electricity costs for Chilean families and businesses, while ensuring energy security for the country."
In May 2016, SolarReserve partnered with Chinese firm the Shenhua Group to develop 1,000 MW of solar thermal projects in China, in return Shenhua agreed to provide its expertise on the development, funding, construction and operation of power plants.
For the latest news on renewables, sustainability and climate change, sign up to our free newsletter here.