Bridging the gulf in new tech knowledge will boost EV adoption
The more drivers know about EVs, the more likely they are to switch. Yet only 38 percent of potential EV drivers are familiar with, for example, the difference between regular and fast charging. Learn what we need to do to close this gap.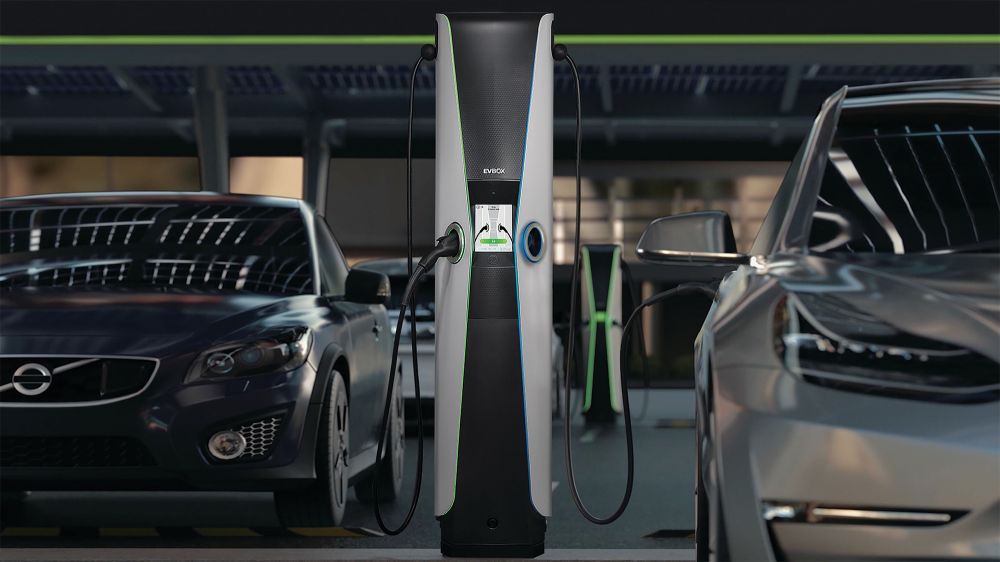 Today, nearly all music is consumed digitally via streaming services or downloads. But when the first MP3 players came onto the market in the early 2000s, many consumers were apprehensive: They didn't understand how this new technology worked. While attractive in theory, in practice the functional applications of this new format—storing hundreds of hours of audio inside a pocket-sized device—remained elusive.
The same thing is happening right now with electric vehicles. The technology has proved itself to be more reliable, sustainable, and affordable in the long term than internal combustion cars. Yet a large percentage of consumers are still hesitant to switch due to a misunderstanding of how the technology functions—particularly how charging works. Previous research conducted by market research firm Ipsos and EVBox Group, a leading global provider of EV charging solutions, has shown that when drivers know more about how EVs work, they are more likely to buy them. Yet just over half of current EV drivers (54 percent) in the U.S., and fewer than 4 in 10 (38 percent) potential EV drivers are familiar with, for example, how fast charging stations differ from regular chargers.
Many U.S. drivers are worried that if they switch to an EV, they won't be able to charge their car or truck. Nearly half of U.S. residents (48 percent) are not confident that they will always find a charging station when they need to. Many also worry that charging will take too long. Such concerns are among the biggest roadblocks that keep U.S. drivers from switching to EVs. One-third (33 percent) of drivers who won't buy an EV or won't yet commit to doing so list "charging too time consuming" as a key reason.
The approach to overcoming these barriers is two-pronged:
First, we need to make clear the fundamental difference between charging an EV and filling a gas tank. Drivers today are conditioned to refuel their cars only as the gas gauge approaches empty, going from near zero to 100 percent full. With an EV, every time they park should be seen as an opportunity to recharge, replenishing however much of the battery is possible in the time parked. This is more like how we charge our smartphones today.
The anxiety caused by lengthy charging times is easily relieved by understanding that EVs will rarely require a full charge up from 0 to 100 percent. For one, most EV drivers (73 percent) charge at home, typically for several hours overnight. This means that every day when they head out, drivers are doing so with a full or nearly full battery—providing far more range than a gas car with a quarter of a tank. Also, EV drivers will likely charge more frequently, and on a partially charged battery, thereby cutting the expected charge time by a significant amount.
Second, we need to install sufficient public EV charging infrastructure so that the model of more-frequent charging illustrated in the first point is realistic. This includes locating enough fast-charging locations to bridge the gap while people adjust to the new paradigm. Half of U.S. residents and 79 percent of those considering EVs say more fast chargers would make them more willing to buy an EV.
A fast-charging direct current station charges an EV in less time than a regular alternating current charging station. A regular charger can add 12 to 25 miles of range in one hour, compared with a fast charger that can add 84 to 334 miles of range in one hour, depending on the charger wattage.

Adding more fast-charging stations on the nation's roads, as well as installing AC stations at every parking location, would bring down these barriers and accelerate EV adoption in the U.S., according to a report from market research firm Ipsos and EVBox Group, a leading global provider of EV charging solutions. (Learn more here.)
"In our research, drivers were clear about what will help persuade them to switch from gas cars to EVs: more charging options. As the U.S. prepares to install as many as 500,000 new public charging ports by 2030 as called for in President Biden's infrastructure plan, fast charging stations that are easy to use, accessible for people of all physical abilities, and highly visible to passing drivers should be an integral part of the mix."
Kristof Vereenooghe (CEO of EVBox Group)
To learn more about how you can participate in the proliferation of this much needed transition to cleaner transportation, visit the EVBox website at evbox.com/us-en/