BrewDog goes carbon negative
The brewery now removes twice as much carbon from the atmosphere than they emit each year.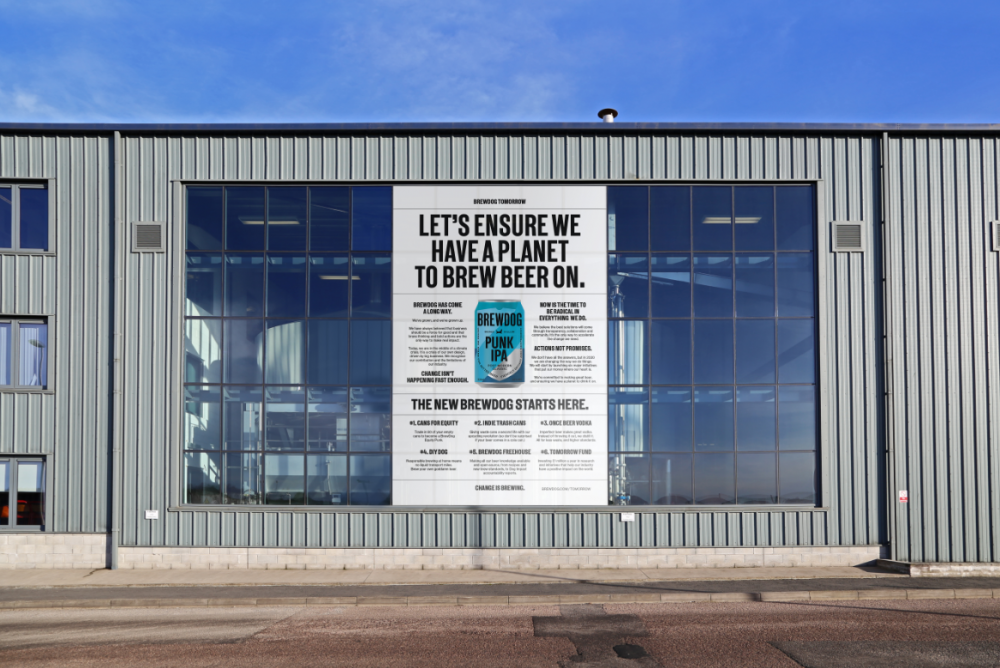 The brewery now removes twice as much carbon from the atmosphere than they emit each year.
This shift towards net-zero comes after the company met with acclaimed natural historian, David Attenborough. According to the company, it was after this meeting that they realised that they "were massively contributing to the current existential problem that our planet and our species are facing."
In order to become carbon neutral, BrewDog is double offsetting their scope 1, 2 and upstream scope 3 carbon. This includes all of the carbon in their supply chain.
The multinational brewery has purchased 2,050 acres of land in the Scottish Highlands which is currently used as grazing land. It plans to create 1,500 acres of broadleaf native woodlands and an ecosystem to promote biodiversity regeneration. In order to achieve this, one million trees will be planted by 2022. 550 acres will be dedicated to peatland restoration.
In addition to woodland creation and peatland restoration, BrewDog plans to create a sustainable BrewDog campsite at the location and run sustainability retreats and workshops at what they are calling, the BrewDog Forest.
David Robertson, Director of Scottish Woodlands, says that the BrewDog Forest will be "one of the largest native woodlands created in the UK for many years."
BrewDog is also working in collaboration with partners such as The Woodland Trust, Carbon Neutral, Ribble Rivers Trust and the Nature Conservancy of Canada to "double remove all our carbon".
The company will be using biomethane, the natural by-product of beer making – malted barley – as an alternative to fossil fuels. The electricity used to brew beer in the UK now comes directly from local wind turbines. By 2021, an anaerobic digester bio-plant will be used to turn waste brewery water into pure H2O and biomethane. An electric delivery fleet will be in use by the end of this year to further minimise CO2 production.
Errors in production, forecasting and run sizes have caused almost one billion perfectly good drinks cans to never be used every year. To tackle this, BrewDog will re-label those cans and launch them on their e-commerce platform.
Due to this radical change in their entire process, all parts of BrewDogs business are now carbon negative.