Australia's emissions pledge criticised by environmental groups
Australian Prime Minister Tony Abbott announced the country's plans to cut GHG emissions on Tuesday as part of the UN-led effort to agree a global climate deal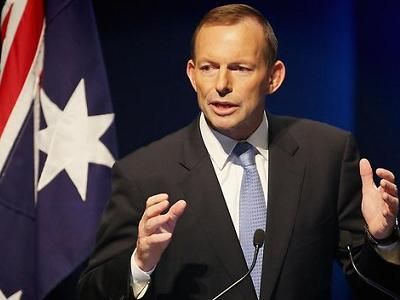 Australian Prime Minister Tony Abbott announced the country's plans to cut greenhouse gas emissions on Tuesday as part of the United Nations-led effort to agree a global climate deal in December.
Abbott (pictured) said that Australia, the world's largest exporter of coal and iron ore, will reduce its GHG emissions by 26 to 28 per cent compared to 2005 levels by 2030.
The target will be submitted to the UN as an Intended Nationally Determined Contribution (INDC) that all 195 member states are requested to submit in the build up to the UN Climate Change Conference later this year.
The summit will take from 30 November to December 11 and nations are due to sign a historic deal designed to limit GHG emissions and prevent an average global temperature increase of 2°C which scientists say could result in catastrophic impacts including rising sea levels, desertification, drought and flooding.
The announcement has been criticised by environmental groups and commentators for not being ambitions enough and falling short of the plans submitted by the United States and Europe.
Abbott has already faced strong international and domestic criticism for his ongoing support for fossil fuel industries and for scrapping Australia's carbon tax and emissions trading scheme in 2014.
Abbott said: "We've got to reduce our emissions but we've got to reduce our emissions in ways which are consistent with continued strong growth… The last thing we want to do is strengthen the environment and at the same time damage our economy."
The selection of 2005 instead of 2000 as the benchmark year of emissions has faced stern criticism with 2005 being recognised as a year of particularly high levels of GHG emissions.
In a statement Kelly O'Shanassy, head of the Australian Conservation Foundation (ACF), said: "It's a defeatist target that shows no faith in the ability of Australians to adapt, innovate and make the transition to a clean economy."
The Climate Change Authority, the Australian government's independent body of experts, said in July that the country needs to cut emissions by 40 to 60 per cent by 2030 compared to 2000 levels to be in line with the UNs plan to limit global warming.
The U.S. has committed to reduce emissions by 26 to 28 per cent by 2025 compared to 2005 levels, or about 40 per cent by 2030.
The EU has promsied cuts of 40 per cent on 1990 levels by 2030, or about 34 per cent based on 2005 levels.