Alstom unveils new hydrogen train in the UK
Alstom has revealed that a new hydrogen train could enter UK markets as early as 2022.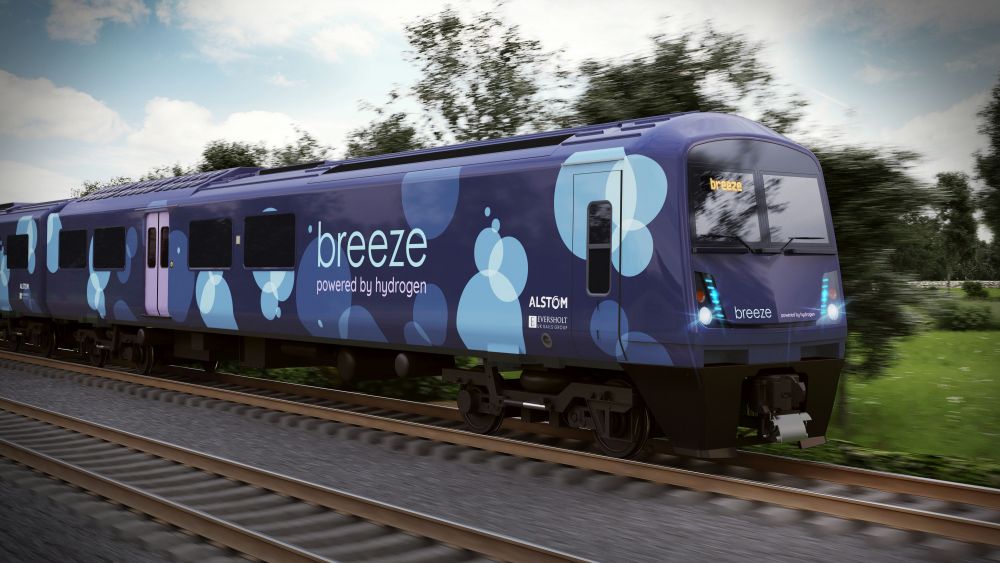 Alstom has revealed that a new hydrogen train could enter UK markets as early as 2022.
The train, nicknamed 'Breeze', will be a conversion of existing Class 321 trains, reengineering some of the UK's most reliable stock, to create a clean train for the modern age.
Alstom, a multinational company operating worldwide in rail transport markets, are working with Eversholt Rail to bring the train to UK markets, the train will emit only water and therefore won't produce any harmful emissions.
Claire Perry MP, UK Minister for Energy and Clean Growth, said: "Transport in the UK has evolved over centuries from the world's first steam train to the tens of thousands of electric vehicles on our roads today thanks to our nation of innovators. This new hydrogen powered train, which will only emit water, is further proof of the UK's continued creativity to transform the way we travel as we continue to move to a greener, cleaner economy."
The conversions of the new train will be managed in Alstom's facility in Widnes which will create high quality engineering jobs in this new, emerging sector.
Nick Crossfield, Alstom UK & Ireland Managing Director, said: "The Breeze will be a clean new train for the UK with a stylish, modern look. The railways need to decarbonise and the Government has rightly set out a goal to eliminate diesel rolling stock by 2040. Hydrogen trains offer an ideal solution for routes which are unlikely to benefit from electrification, and our innovative engineering solution means they can now fit within the UK loading gauge and can quickly be ready to roll on Britain's railways."
This is not the first hydrogen train Alstom has introduced. In September, they revealed the Coradia iLint in Germany, where they now operate in regular passenger service on a daily basis.
Photograph: (c) Alstom / Eversholt Rail