ACWA Power set to win major solar projects in Morocco
ACWA Power is one of three developers that placed the lowest bids for a large-scale solar photovoltaic complex in Morocco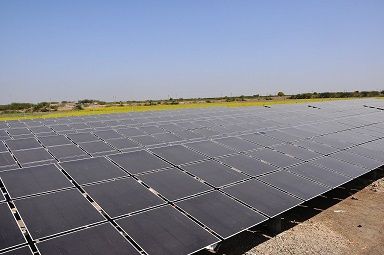 ACWA Power is one of three developers that placed the lowest bids for a large-scale solar photovoltaic complex in Morocco, according to media reports.
The three companies – ACWA Power, Fotowatio, and Alfanar – are all based in Saudi Arabia and have reportedly placed the lowest bids for the development of three PV projects with a cumulative capacity of 170 MW.
The bids are estimated at US¢6.0/kWh, which is comparable to the winning bid for a 200 MW solar PV park in Dubai in 2015.
The project was secured by a consortium that included ACWA Power and Spain's TSK.
The projects are the first to be based on PV technology in the iconic Noor-Ouarzazate solar complex, with auctions and construction so far only covering concentrated solar thermal projects.
Phase 1 of the solar complex includes Noor I, which comprises a 160 MW parabolic trough project in the advanced stages of construction.
Phase 2 combines two projects - Noor II and Noor III - with capacities of 200 MW and 150 MW respectively.
Noor II will be based on parabolic technology, with Noor III using power tower technology.
Noor I, which is now operational, was developed by ACWA Power, in partnership with Aries and TSK and operates at a tariff of US¢18.9/kWh.
The Noor II and Noor III developments, which are still under construction, have tariffs of US¢14/kWh and US¢15/kWh, respectively and both the projects are expected to be commissioned in 2017.
The final capacity of the Noor-Ouarzazate solar complex is expected to reach2 GW, or 14 per cent of Morocco's total capacity, and the project is expected to achieve full capacity by 2020.