Abbott's adviser says UN using false climate science to lead 'new world order'
Adviser to Australian Prime Minister Tony Abbott has accused the UN of using inaccurate climate models to gain political influence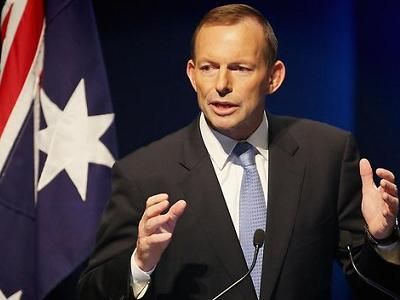 The chief business adviser to Australian Prime Minister Tony Abbott has accused the United Nations of using false climate science to lead a new world order, during a visit from the UN's chief climate change negotiator.
Christiana Figueres, the executive secretary of the UN Framework Convention on Climate Change (UNFCCC), toured Australia this week, calling on federal and state governments to embrace ambitious climate targets, move away from coal production, and scale up clean energy generation.
Maurice Newman, chairman of Abbott's business advisory council, insisted the UN was using inaccurate models that show sustained temperature increases in a bid to gain political influence and power.
In an article published in The Australian newspaper on Friday, Newman said: "The real agenda is concentrated political authority. Global warming is the hook. It's about a new world order under the control of the UN. It is opposed to capitalism and freedom and has made environmental catastrophism a household topic to achieve its objective."
Australia has been reluctant to engage in global climate change politics under Abbot's leadership and tried unsuccessfully to keep the issue off the agenda at the Group of 20 Leaders' Summit in Brisbane last year.
Figueres gave a speech in Melbourne urging Australia to move away from fossil fuel sources of energy with the world facing dangerous levels of climate change.
With coal being Australia's second-largest export, Figueres said "economic diversification will be a challenge that Australia faces."
She also urged Australia to participate in a leading role at the UN climate change conference in Paris in December.
Abbott (pictured) warned at the Brisbane G20 meeting that the Paris summit would fail if world leaders decided to put emissions reduction ahead of economic growth.
Abbott repealed a tax on carbon pricing and also abolished Australia's independent Climate Commission advisory body.