$7.4 trillion to be invested in renewables by 2040
According to BNEF's New Energy Outlook 2017, $10.2 trillion will be invested in new power generation capacity by 2040, of which nearly three-quarters will be in renewables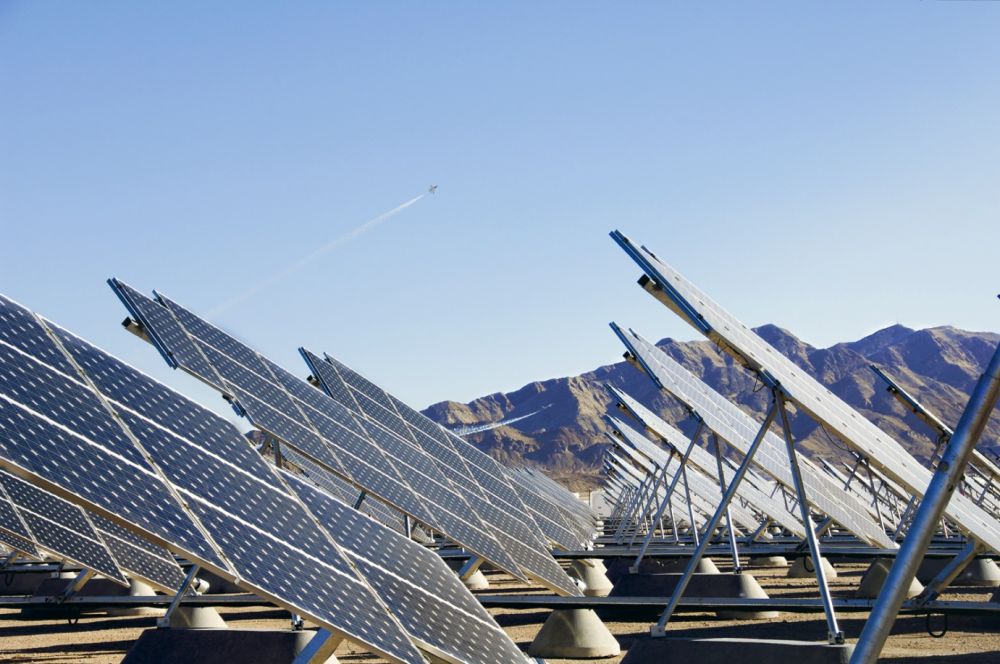 According to Bloomberg New Energy Finance's New Energy Outlook 2017, $10.2 trillion will be invested in new power generation capacity by 2040, of which nearly three-quarters will be in renewables.
This $7.4 trillion investment in new renewable energy generation capacity is the equivalent to approximately $400 billion per year by 2040.
In 2016, a total of $287 billion was invested in renewables worldwide, more than doubling the amount spent a decade ago, but down from the record $349 billion invested in 2015.
Specifically, $2.8 trillion of the total 7.4 trillion will be invested in solar – which will facilitate a 14-fold increase in capacity – and $3.3 trillion into wind energy, providing a fourfold increase in capacity.
As a result, wind and solar energy will account for 48 per cent of the world's installed capacity and 34 per cent of electricity generation by 2040, up from 12 and 5 per cent today.
Seb Henbest, Lead Author of the New Energy Outlook, said: "This year's report suggests that the greening of the world's electricity system is unstoppable, thanks to rapidly falling costs for solar and wind power, and a growing role for batteries, including those in electric vehicles, in balancing supply and demand."
The report stated that the rapidly falling cost of renewables coupled with the lack of demand growth and "coal-to-gas fuel switching" will cut the use of coal by 87 per cent in Europe and 45 per cent in the U.S. by 2040.
BNEF said: "Coal generation in China grows by a fifth over the next decade but reaches a peak in 2026. Globally, we expect 369 GW of planned new coal plants to be cancelled, a third of which are in India, and for global demand for thermal coal in power to decline by 15 per cent over 2016-40."
Customer-sited solar will also become a significant part of the global power mix, according to the report.
By 2040, rooftop solar photovoltaics (PV) will account for as much as 24 per cent of electricity in Australia, 20 per cent in Brazil, 15 per cent in Germany, 12 per cent in Japan, and 5 per cent in the U.S. and India.
This, combined with the growth of utility-scale renewables, will reduce the need for existing large-scale coal and gas plants, the report said.
While global power demand will grow 58 per cent by 2040 – or about 2 per cent annually – BNEF expects the intensity of electricity consumption per unit of GDP to fall by 27 per cent over 2016-40.
At the same time, electric vehicle (EV) adoption is also expected to accelerate.
According to the report, growing EV adoption will help drive the cost of lithium-ion batteries down 73 per cent by 2030.
The report predicts that in Europe and the U.S. EVs will account for 13 per cent and 12 per cent respectively of electricity generation by 2040.
Charging EVs flexibly, when renewables are generating and wholesale prices are low, will help the system adapt to intermittent solar and wind, the report concluded.
Jon Moore, Chief Executive of BNEF, said: "This year's [New Energy Outlook] shows an even more dramatic low-carbon transition than we have projected in previous years, with steeper drops in wind and solar costs and faster growth for storage."
Never miss an update by signing up to our free newsletter here.