5 countries driving the energy revolution
With the world going through the biggest energy transformation since the industrial revolution, there are well-known and hidden heroes leading the way during this paradigm shift.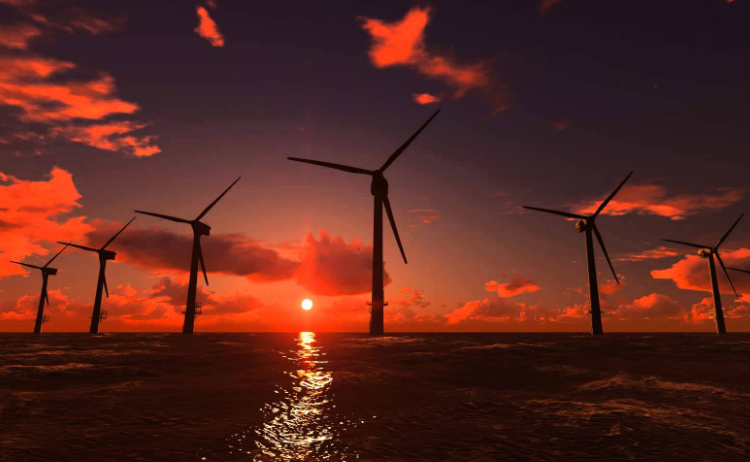 With the world going through the biggest energy transformation since the industrial revolution, there are well-known and hidden heroes leading the way during this paradigm shift.
Renewable energy comprises a fundamental of the global energy landscape transformation. More than 170 countries have established national renewable energy targets and more than 150 countries worldwide have formulated policies to catalyse clean energy investment.
Which countries hold the 'leader in renewable energy' title, though? It depends on the perspective. Some countries are considered leaders after having incorporated a high share of renewable energy sources to their energy mix. Some lead in clean energy investment, and others in technological progress contribution.
Here are five countries which have helped lead the way in this field.
China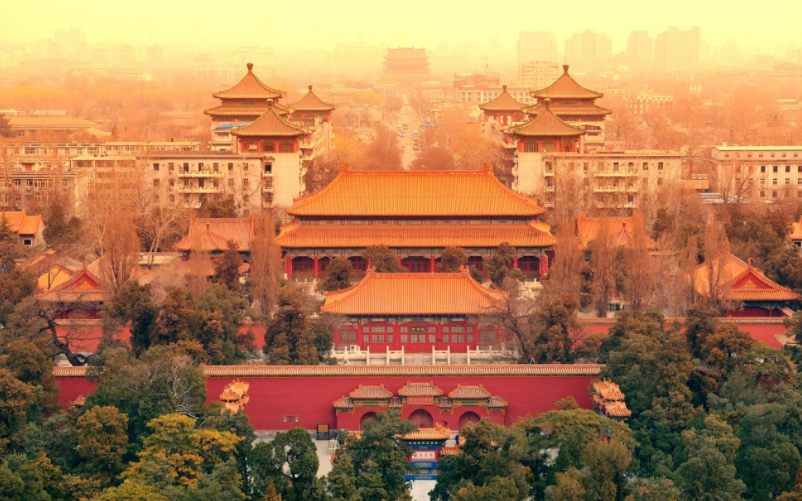 China is unanimously considered a global leader in investment in clean energy technologies. Not only is the country the largest investor in domestic renewable energy projects, but for the past few years it has become a global leader in clean energy technologies, including battery storage applications and electric vehicles.
Despite the fact that the country is still heavily reliant on coal, renewable energy sources have gained an increasing share of China's energy mix. In 2016, China added 77GW of solar and 149GW of wind power. It is forecast that China's share in global renewable energy deployment between 2017 and 2022 will account for 42 percent for solar, 35 percent for hydro and 40 percent for wind.
At the same time, in 2017 foreign investment in large-scale overseas clean energy projects exceeded $44 billion, backed by really strong institutional, financial and business structures to support its domestic and overseas ambitions.
On top of domestic and overseas investment in renewable energy, China has fostered a strong manufacturing industry to drive this development and translate climate change mitigation policies into significant domestic economic development. Currently, Chinese solar manufacturers account for approximately 60 percent of global solar cell production. This means that domestic policies play a crucial role in the worldwide renewable energy development and further decrease costs.
Denmark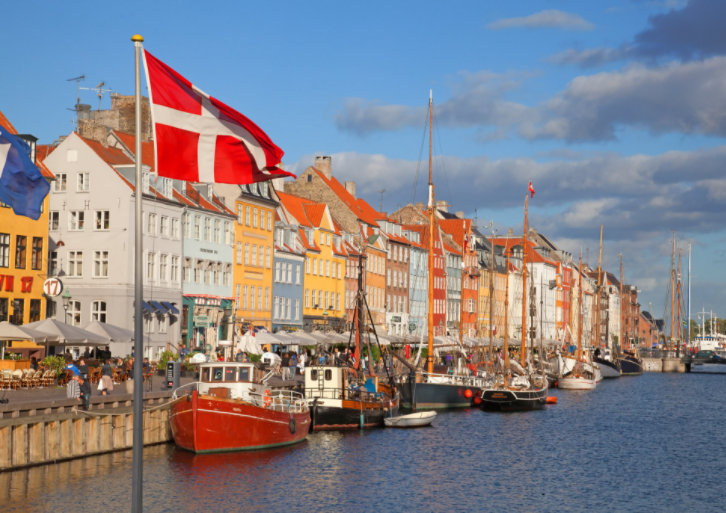 Denmark is a pioneer country in the development of wind energy worldwide. In 2017, wind energy broke yet another record in the country and supplied 43 percent of its entire electricity needs. Out of all OECD countries, Denmark has had the highest per capita wind energy production for more than 15 years.
The country has set very ambitious climate policies, aiming to source more than 50 percent of its energy needs from renewable energies by 2030 and become 100 percent fossil-fuel free by 2050. However, renewable energy growth rates indicate that the targets will be met significantly earlier. Current forecasts project that in 2020 renewable energy sources, including wind, solar and biomass will be sufficient to supply more than 80 percent of the country's electricity demand.
In 2017, the World Bank declared Denmark as the world leader in green energy according to its Regulatory Indicators for Sustainable Energy (RISE) tool. On a scale from 1-100, Denmark scored 86 points in energy efficiency and 94 points in renewable energy.
Most importantly, along with the wide domestic wind energy diffusion, the country has developed one of the strongest wind technology development hubs stimulating international growth. In its latest global report, the Global Wind Council reported that Denmark's push accounts for 40 percent of global wind power penetration levels. In 2015, the export of energy technology accounted for 11 percent of the country's total export goods, placing Denmark the number 1 country in the EU in terms of energy technology exports.
Denmark hosted the first ever experimental offshore wind power plant as a demonstration project 25 years ago, triggering the development of a technology which has now grown beyond expectations.
Kenya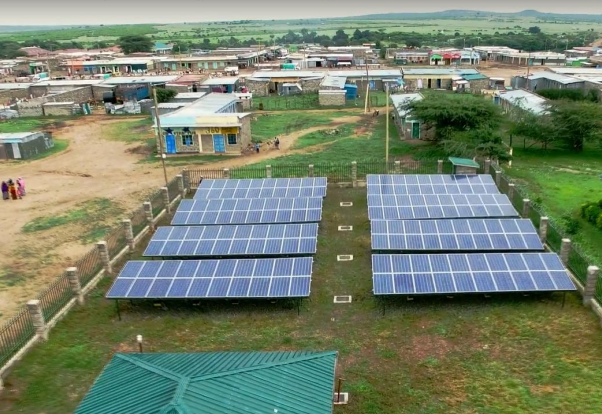 Kenya is one of the aforementioned hidden heroes of renewable energy. The country has an estimated 70 percent connectivity rate to electricity, with the government aiming for universal access by 2020. For the past few years, Kenya has created a vibrant market for off-grid solar, creating a demonstrable successful business case which showcases the advantages solar energy offers not only for carbon emissions mitigation but also for energy access substituting expensive, isolated diesel generators.
Kenya is Africa's leading market for off-grid solar installations. The efforts have been supported by multiple international development institutions, including the World Bank, the German development agency GIZ and the African Development Bank (AfDB). Ever since the launch of Kenya's national policy to secure electricity access to its rural parts, solar mini-grids have provided electricity to more than 30 percent of those who were living in remote locations.
The initiative and the support has helped create a hub of start-ups and energy innovators including energy companies specialising in the development of mini-grids, as well as other innovative appliances for mobile charging, cooking, and lighting. For example, the solar lantern market grew by over 200 percent between 2009 and 2013, with more than 1,500 small and medium retailers now selling them.
One of the most popular products is the pay-as-you-go business model, with locals offering a deposit to contribute to the development of the mini-grid and reassuring project developers that there will be demand.
Due to the success of the World Bank's 'Lighting Africa' off-grid lighting programme, similar initiatives have seen significant growth in Ghana, Ethiopia, and Tanzania now known as the 'pico-solar' sector.
India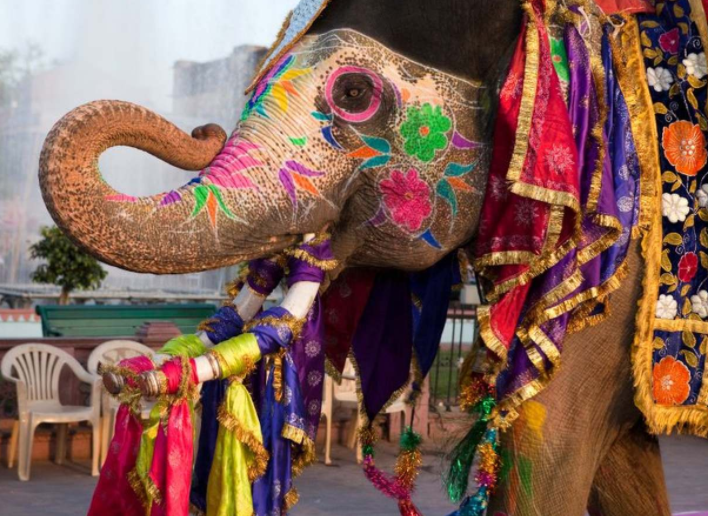 India is a rapidly growing economy which accommodating a 1.34 billion growing population- a figure slightly smaller than China. Energy will be crucial in the fulfilment of the country's development ambition and future energy demand is projected to account for 25 percent of global energy demand. In other words, what happens in India will affect the trajectory of the global energy economy.
Luckily, India seems determined to cover a wide share of this energy demand with clean energies. Although coal still accounts for 70 percent of the country's energy mix, India aims to raise renewable energy capacity from current 58GW to 175GW by 2022. IEA is optimistic that within the coming years, renewable energy capacity will more than double indeed surpassing the accumulated expansion within the EU for the first time.
India's adoption of auctions has given birth to the most competitive renewables market in the world. Due to increased energy demand, power project developers have embarked on a race to compete for the lower auction price contributing to crucial cost reductions. In 2016, it received bids to provide 10 times as much power as tendered.
This response made the government reduce its coal ambitions and increase the share of renewables. As a result of cost benefits, one state after the other are decommissioning coal-fired power plants and are planning solar and wind projects instead.
In addition, India's plans to launch a national floating solar power programme- a world's first, aiming to add at least 10 GW over the next three years is expected to boost the next generation of solar technology.
Editor's extra pick: Iceland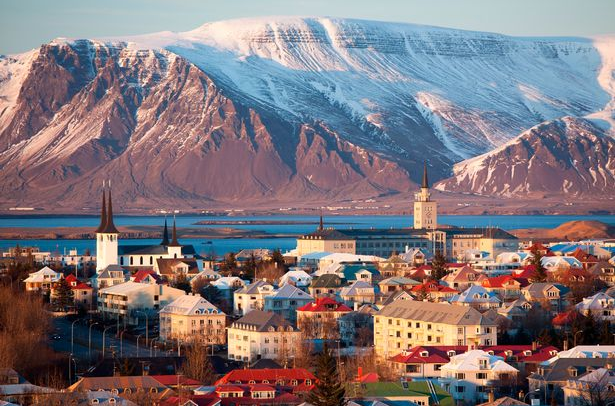 Iceland is mostly known for the breath-taking natural scenery. This abundant natural beauty, though, does not only offer aesthetic advantages to its proud citizens and adventurous visitors but it also allows the country to hold one of the highest records of renewable energy penetration to the national energy mix and the highest among European countries.
Currently, geothermal, hydro and wind power provide 100 percent of Iceland's electricity needs. Almost 75 percent is supplied by hydro and the rest from geothermal energy. Nevertheless, more than 90 percent of its demand for hot water and heat are provided with an extensive district heating system powered mainly through geothermal energy. In 2016, Iceland impressively sourced 76 percent of its total energy needs with renewable energy to support its 300,000 population- a powerful example illustrating the potency of the energy revolution.