100 business leaders call for transformative policies at COP28 to accelerate decarbonization
Over 100 CEOs and senior executives from the Alliance of CEO Climate Leaders, have signed open letter to public and private sector leaders for COP28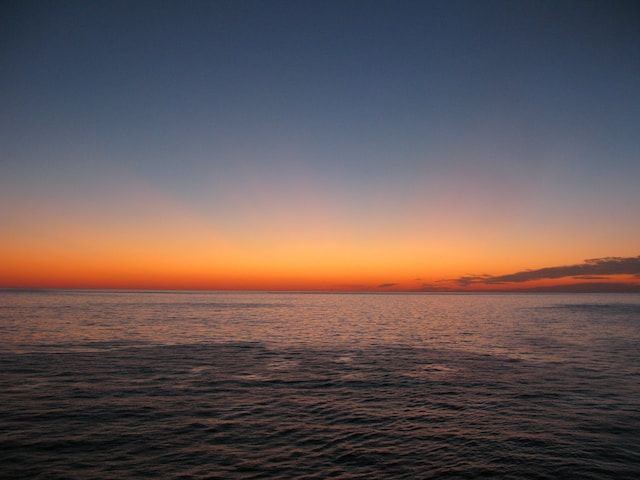 Over 100 CEOs and senior executives from the Alliance of CEO Climate Leaders, have signed open letter to public and private sector leaders for COP28
More than 100 senior executives from the Alliance of CEO Climate Leaders, the world's largest CEO-led community committed to net zero emissions, signed an open letter Tuesday ahead of the COP28 climate conference, calling on leaders from the public and private sectors to accelerate net-zero actions to reduce carbon emissions for the benefit of society, public health and the global economy.
The latest IPCC report has confirmed that the world is on course to breach the critical barrier of 1.5°C warming within the next two decades, setting a path to cascading climate tipping points and irreversible damage to the Earth's planetary systems. Limiting the average global temperature increase to 1.5°C would require 50% emissions reductions by 2030 – amounting to annual emission reductions greater than what was achieved during the COVID-19 pandemic.
Success in achieving these emissions reductions, however, is dependent on support from governments to overcome significant barriers that hinder decarbonization action – from lengthy administrative processes that slow the development of renewable energy projects and weaknesses in grid infrastructure and power networks, to technological constraints that delay efforts to scale up manufacturing capacity for early-stage decarbonization solutions.
In the open letter, the Alliance of CEO Climate Leaders calls on world leaders to focus on various tasks. These include scaling up investment in renewable energy and power networks, and streamline permitting and regulatory processes. While global investment in renewable energy reached a record $0.5 trillion in 2022, this is still less than a third of the annual investment needed towards 2030. Governments should therefore rapidly scale up renewable energy and invest in the required grid infrastructure including storage and supply chains, as well as energy efficiency.
Lead by example by adopting low-emission public procurement practices. Public procurement is a significant share of GDP; 14% in the EU alone. If 14% of an economy adopts low-emitting procurement practices, this will send a strong market signal to suppliers to improve their products and services and can facilitate the uptake of breakthrough solutions. The Alliance calls on governments to set ambitious, science-based procurement targets to create demand drivers and support the development of supply chains.
In addition to this, turbocharging both nature- and technology-based carbon removal by setting targets, supporting the conservation and restoration of existing carbon sinks and incentivizing investment in carbon markets through an enabling regulatory environment and carbon pricing mechanism. While it can never replace mitigation efforts, investments in technology and nature-based carbon removal must accelerate given the increasing risk of overshooting 1.5°C.
Simplify and harmonize climate disclosure and measuring standards. The Alliance recognizes the importance of strengthening and streamlining reporting standards and acknowledges their positive impact on climate action. For global companies, harmonized disclosure and measuring standards are essential in providing high-quality and transparent information while ensuring efficiency. The Alliance calls on all standard-setters, including the International Sustainability Standards Board (ISSB), European Commission, US Securities and Exchange Commission (SEC) and other regulators, to continue to harmonize reporting requirements and ensure interoperability and reciprocity.
In addition, the open letter calls on fellow business leaders to raise their ambition on climate action by setting science-based targets and increasing the transparency of their emissions by publicly disclosing emissions data. Progress can only be made through unprecedented collaboration among businesses – companies should engage their suppliers and customers to advance emission reductions across the full value chain.
Between 2019-2021, the Alliance has reduced emissions by -10% at an absolute level – ahead of SBTi's absolute emission reduction targets. During the same time, emissions intensity decreased by -18%. Alliance members have made individual emission reduction targets amounting to an estimated 1.0 Gt CO2e by 2030. This is roughly equivalent to the size of Japan's annual emission output.
Find out more here.