10 Electrification of Transport Innovations
With less than 3 weeks to go, Climate Action is building momentum by showcasing innovations related to each of the 4 stages of content at the Sustainable Innovation Forum. This week exhibits our top 10 electrification of transport innovations!
This year marks the 12th annual Sustainable Innovation Forum. Taking place alongside COP26, SIF will unite heads of state and multilaterals, business leaders, investors, environment ministers and NGOs across both live and digital formats to accelerate ambitious climate targets and policies in order to mitigate the worst effects of climate change.
Register today to hear about the latest developments and event news leading up to one of the most crucial meeting of the century.
With less than 3 weeks to go, Climate Action is building momentum by showcasing innovations related to each of the 4 stages of content at the Sustainable Innovation Forum.
This week exhibits our top 10 electrification of transport innovations!
QuantumScape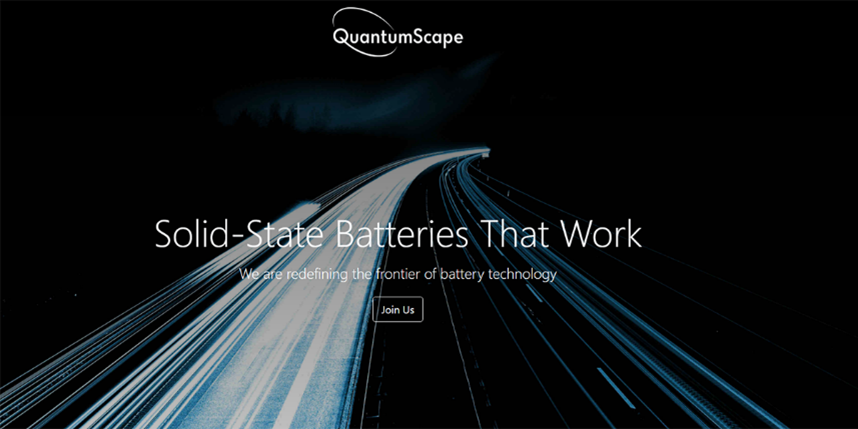 1. Since 1990, greenhouse gas emissions from the transportation sector have grown by 30% to more than 8 billion tonnes of carbon dioxide equivalent (8Gt CO2e). As a result, the transport sector now accounts for roughly 24% of all CO2 emissions worldwide, with 45% of total transport emissions coming from road passenger vehicles. But over the coming decade, the mass adoption of electric cars will look to eliminate its emissions contribution.
QuantumScape, for example, is not only looking to supply the surging electric vehicle market but revolutionise the modern electric car. Traditionally, electric cars are built using conventional lithium-ion batteries, since they have the highest energy density and are therefore presented as the most cost-effective fuel source. It is no surprise that the 2 bestselling electric cars – the Nissan Leaf and Tesla Model S – both use lithium-ion batteries. However, QuantumScape is attempting to advance battery technology, using solid-state batteries. By replacing the polymer separator with a solid-state separator, it enables the replacement of carbon or silicon anodes with lithium-metal anodes. If successful, the battery would store greater energy within the same volume - increasing the cell's energy density.
According to QuantumScape, the battery leap would extend the range of electric cars by 50% - 80%, reduce charge time, improve safety and lower cost. With the aim to begin commercial production in 2024, QuantumScape could be on the verge of developing the next generation of battery technology.
Regional Electric Ground Effect Nautical Transport (REGENT)
2. The Boston-based start-up is developing and manufacturing all-electric, passenger-carrying vehicles that operate as ground-effect "seagliders", seeking to decarbonise and reduce the travel time of coastal routes. Aiming to achieve zero emissions, ultra-low altitude travel, REGENT is working with several launch partners – Brittany Ferries, Goombay Air, Fly the Whale and Split express – planning to expand their services globally.
The French shipping company Brittany Ferries has agreed to partner with REGENT with the intention to explore the operation of seaglider services between the UK and France. Carrying up to 155 passengers at speeds of 180mph, Brittany Ferries could expect the delivery of 2 flying ferries by 2028.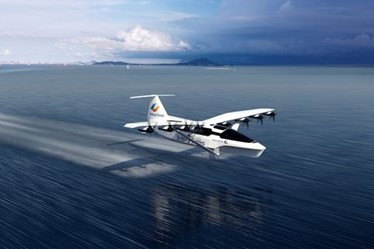 Comparable to hovercrafts, seagliders fly over a pocket of air above the waves. The technology uses hydrofoils, combining both the speed of air travel and the aerodynamic efficiency of hovercrafts.
However, the wing-in-ground effect vehicle (WIG) is still just a concept, with further innovations in design and cost reduction required. Nonetheless, REGENT expects its first fully operational seaglider to begin its coastal service as early as 2025 – hoping to reduce the emissions of ferry travel and accelerate the electrification of aviation.
Virgin Hyperloop & Hyperloop Transportation Technologies (Hyperloop TT)
3. Hyperloop, first conceptualised by Elon Musk in 2012, is a new form of ground transport. Using magnetic pods that levitate inside a tube at speeds of up to 750 miles per hour, passengers could see their travel times from Los Angeles to San Francisco and London to Scotland reduced to just 45 minutes.
Acting as a vacuum with virtually no air resistance or friction, the super high-speed transportation system could revolutionise the transport industry.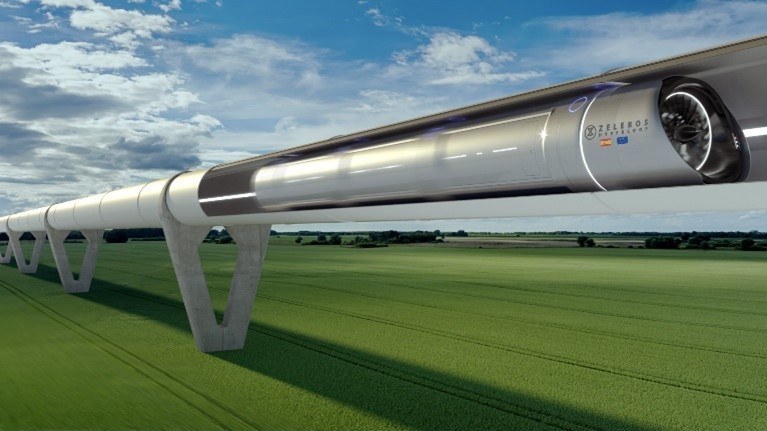 The technology is currently too expensive for commercial viability. But cost reductions and technological advancements in batteries, power electronics and sensors have brought the developmental processes forward. Josh Giegel, CEO and Co-Founder of Virgin Hyperloop, predicts that hyperloop could be operational as early as 2027, capable of seating approximately 28 passengers for both long and short high-speed journeys.
Niu Technologies
4. Founded in 2014, Niu provides smart urban mobility solutions. By designing, manufacturing and selling world leading lithium-powered two wheelers, Niu is capitalising on the accelerating trend towards electrified transport.
Its product portfolio consists of 7 high-performance electric two-wheelers – NQi, MQi, NIU Aero, Gova, RQi and TQi – along with various accessories and outdoor sports bicycles. The Chinese smart urban mobility company has expanded its retail stores into 38 countries across multiple cities in Central America, Asia and Europe, selling over 1 million smart electric two-wheelers worldwide.
Niu's clean energy status doesn't go unnoticed. To date, the company estimates that 2.43 billion kilograms of CO2 emissions have been saved, equivalent to planting roughly 122 million trees. The company's fast-paced growth will position themselves as a leader of electric two-wheelers in the years to come.
ChargePoint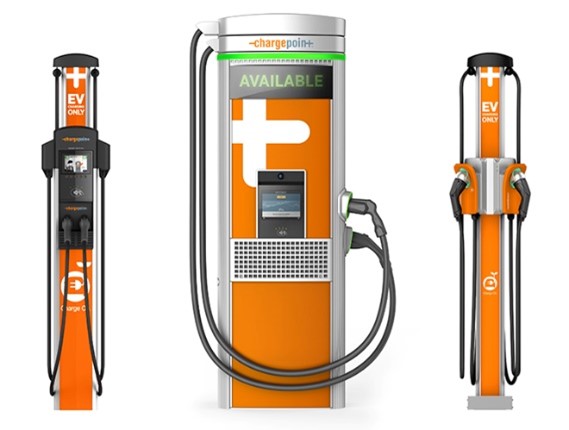 5. Founded in 2007, ChargePoint is an electric vehicle infrastructure company based in California. Operating in 14 countries, ChargePoint has the largest online network of electric vehicle charging stations. The company also develops advanced hardware and high-performance cloud-based software, while using its real-time network to monitor over 23,000 charging locations.
In August 2015, ChargePoint announced its international partnership with Envision Solar. The agreement covers USA and Canada and allows both companies to provide ChargePoint chargers on Envision Solar's solar-powered electric vehicle charging stations. This major milestone now enables the company to position carbon zero charging stations in more remote regions, where it was previously too expensive or difficult to connect the chargers to a utility grid.
ChargePoint is a leader in the EV charging space, aiming to accelerate its expansion to facilitate the mass adoption of non-fossil fuel-based transport.
Eviation
6. Eviation has designed the world's first fully electric commuter aircraft, capable of flying 506 miles (815km) at speeds of up to 250 knots (288 mph). Named Alice, the aircraft is a revolutionary innovation to regional travel, providing sustainable, affordable and quiet short-haul journeys for up to 9 passengers.
Co-Founder and CEO, Omer Bar-Yohay, highlighted that "Eviation is all about expanding human reach, individually and as communities". He encouraged that the "skies should be a resource we all use more, but with respect" – emphasising the importance of clean energy air travel.
Alice is powered by magniX's electric propulsion system (an electric motor manufacturer), which reduces the typical noise and vibrations usually experienced in mainstream commercial aircrafts – greatly improving the comfort of air travel while simultaneously eliminating its emissions.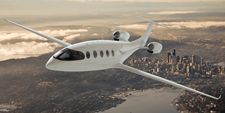 Cape Air, a regional airline for the Northeast USA and the Caribbean, was the only company to purchase Alice until August 2021, in which Deutsche Post ordered 12 aircrafts for the purpose of transporting cargo with DHL. Eviation plans the delivery of its Alice aircraft from 2024 and expects many more deliveries to take place as the adoption of clean aviation continues to unfold.
LM Industries
7. Founded in 2007, LM Industries' subsidiary Local Motors is a ground mobility company. In 2016, Local Motors designed and manufactured Olli – a 3d-printed, fully electric, autonomous shuttle.
Even though Olli was only 30% 3D printed, it represented a major milestone for the company's vision. Local Motors strives for a future of locally produced, 3D printed, autonomous and fully electric shuttle buses and cars.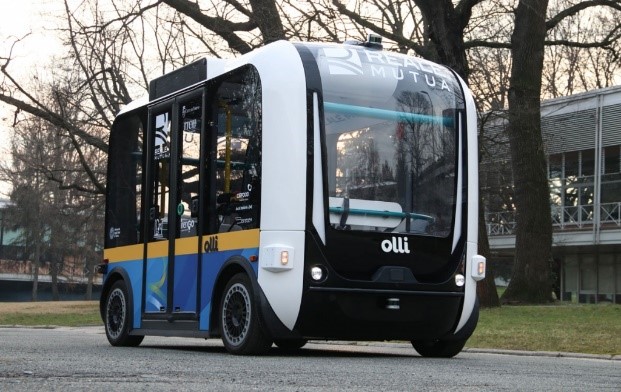 Unlike its competitors – AI, Cruise, Uber and Waymo who are designing robotaxis for cities – Olli focuses its operations in low-speed environments such as hospitals, military bases and universities.
In 2019, Olli 2.0 was launched. Much like its predecessor, it holds a top speed of 25 mph. However, the new and improved 2.0 has a range of 100 miles on a single charge and is 80% 3D printed, taking the company one step closer to a fully 3D printed shuttle service.
Local Motors is taking full advantage of the automotive electric vehicle industry and is continuing to accelerate its distribution of Olli 2.0. In July 2020, the company announced a partnership with Beep, the Florida-based mobility service provider, planning to deploy hundreds of autonomous vehicles this decade.
Rivian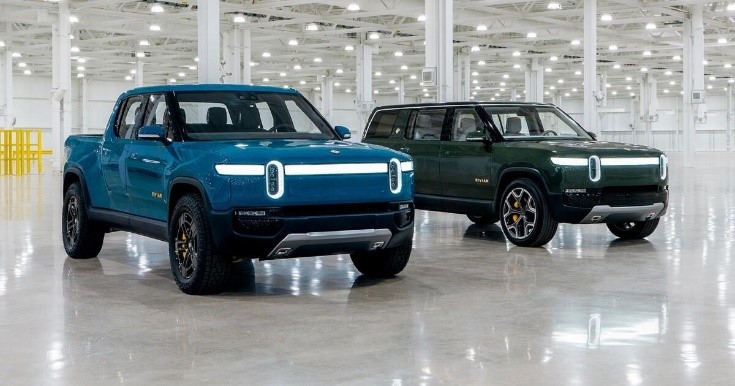 8. Rivian is an electric truck start-up founded in 2009. Based in California, the company specialises in electric sport utility vehicles (SUVs) and electric pick-up trucks for both off-road and on-road purposes.
Rivian named their SUV R1S and will begin deliveries this month with the ambition to release other models in January 2022, while the company's pickup truck – R1T – will launch later in 2022. Both models will have a range of over 300 miles and priced at around $70,000.
With an ambition to accelerate the decarbonisation of the transport sector, Rivian is looking to capitalise on the broadening market of EVs. In light of this, Rivian announced the intention to release an electric delivery van, capable of carrying 3 differently sized loads.
In 2019, Amazon purchased an order for 10,000 electric vans from the company and expects all delivery vans to be operational by the end of 2022. A further 90,000 vans will be added to Amazon's fleet of electric vans by 2030 – a key part of their 2040 carbon-neutral pledge.
Volocopter
9. Urban Air Mobility (UAM) company Volocopter is in the process of designing an 18-rotor electric air taxi. The aircraft manufacturer and airline envision a future of electric flight as a taxi service.
Carrying 2 passengers at speeds of 68 mph, the electric Volocopter 2X can fly autonomously or manually over a maximum range of 17 miles. Over the next decade, the company aspires to fly 100,000 passengers per hour across numerous cities around the world, with costs comparable to a taxi ride.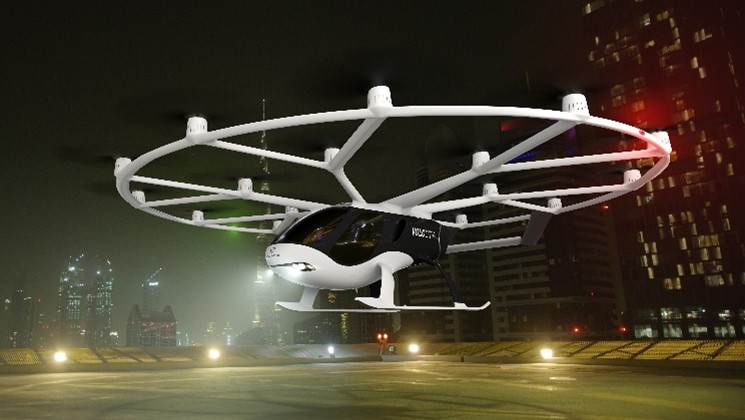 The German-based start-up is looking to address the challenges surrounding the Volocopter 2X's limited range by using robotic technology to autonomously swap batteries between flights at "Volo-Hubs" and "Volo-Ports".
Volocopter completed a historic demonstration flight in Singapore of October 2019 and is set to implement the world's first all-electric air taxi service in the capital by the end of 2023.
Ampere
10. Ampere is a ground-breaking electric car ferry. It is the result of a winning project in a competition by Norway's Ministry of Transport and Communications in 2011. The competition was orchestrated to find an eco-friendly alternative to the traditional fossil fuel-powered car ferry, operating between the 2 small villages of Lavik and Oppedal in Norway.
Owned and operated by Norled, Ampere is the world's first battery electric car ferry. Commercial operation began in 2015, transporting up to 120 cars and 260 passengers across a 5.7km fjord around 34 times a day.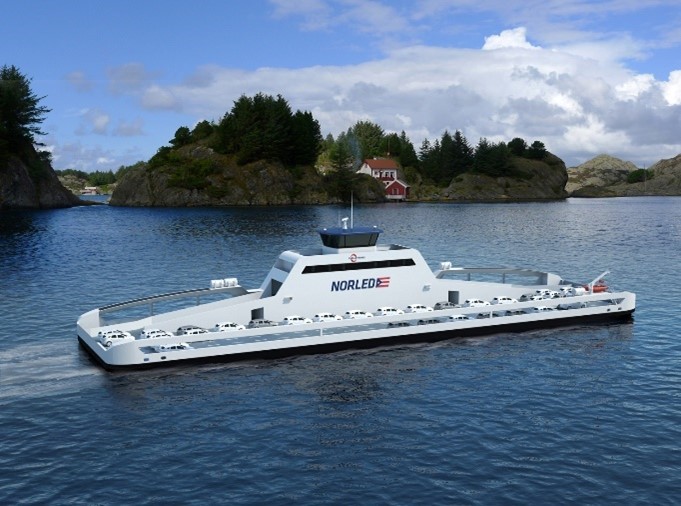 It is estimated that the car-carrying vessel now saves around 1 million litres of diesel – offsetting 570 tonnes of carbon dioxide and 15 tonnes of nitrogen oxide emissions.
The zero emissions ferry earns its reputation through its innovative design. Design features include the use of aluminium rather than steel to reduce weight, LED lighting, a heating, ventilation and air conditioning (HVAC) system, solar panels and a waste heat recovery system; all of which will inspire further innovations for decarbonising the shipping and ferry industries.
---
In case you missed it, register here to be part of the historic climate movement.