COP26
Build momentum, engage your audience and showcase your action ahead of the most important climate meeting of our era.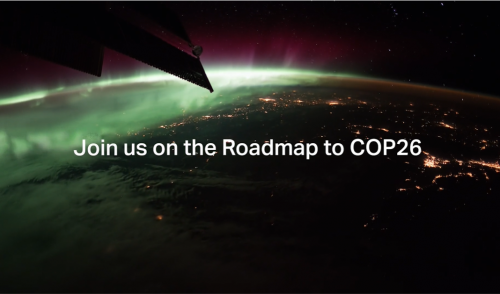 Climate Action launched the Roadmap to COP26 in March 2020 in response to the global COVID-19 pandemic and the resulting delay of the UN Climate Change Conference.
Our Roadmap to COP26 programmes are numerous hybrid and virtual events designed to maintain momentum on climate action, focusing on key sectors to help organisations engage with stakeholders and targeted audience groups in the lead up to the most important climate meeting since the historic Paris Agreement. With 40,000 climate enablers already engaged in our Roadmap to COP26, we continue to build momentum in 2021.
Interested in partnering us in the journey to COP26? Find out more here.
An Engaged Global Community of Climate Enablers
Designed to develop an online community of key stakeholders driving climate action in different sectors, our platform creates a virtual window into the UN Climate Change conference this November allowing you to participate physically and digitally.
Click on the link below to find out more about our digital event outreach to date...