The Growing Trend of Circular Economy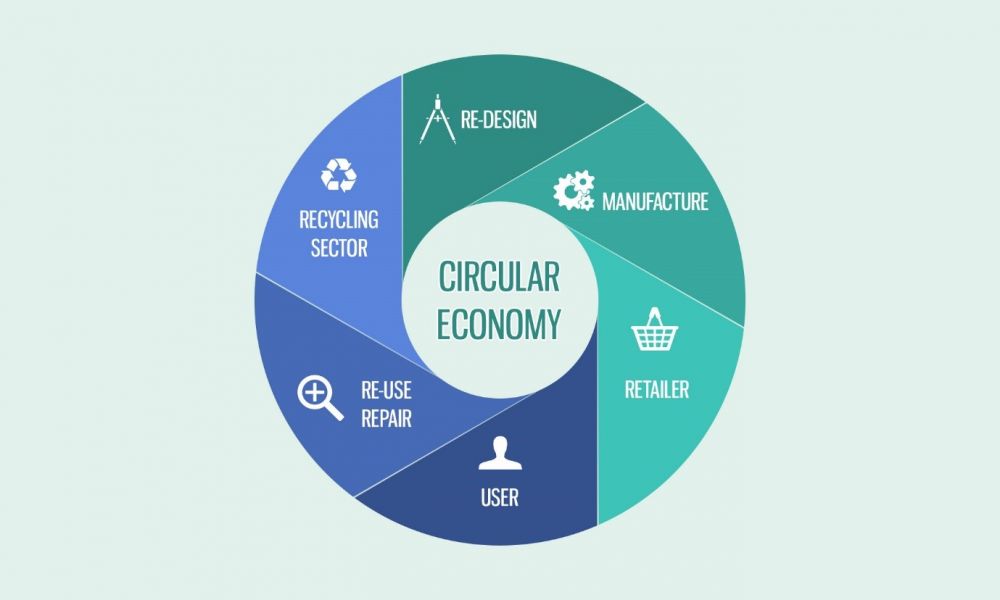 A growing number of innovative businesses have begun identifying viable opportunities in adopting sustainable business practices. This new forefront in corporate social responsibility is the circular business model, which unlike our current linear model, focuses on strategies in recycling and product life extension.
One businesses has adopted the trend of P2P into its circular business model. Vigga, a maternity and kids wear brand in Copenhagen, operates a circular subscription businesses to reduce clothing waste. Families pay a monthly subscription for the 20 sets of baby clothing they receive from Vigga. When the baby outgrows the clothing, the family returns them to Vigga and selects 20 sets of a larger size. Clothing returned to Vigga then goes through a process of selection, if the clothing is re-usable, treatment and repackaging. The re-used clothing is then given to another family who requires the same size for their child.
Vigga estimates that baby clothing can be used on average 5-7 times, substantially reducing its carbon footprint by reducing production and clothing waste, promoting 'cradle to cradle' and sustainable consumption.
Some businesses have gone even further than material reuse to promote circular patterns in production and consumption. An example would be with Thread International, a textiles start-up based in Pittsburgh that re-introduces treated waste plastics as raw materials in production.
Thread International acknowledges that tackling waste pollution in developing countries has high barriers of entry due to localities lacking the finance and technology to collect and treat wastes such as plastics. With waste management being a costly venture, Thread International identifies the opportunity to re-integrate plastic wastes as valuable raw materials while assisting local waste management by providing employment and improvement to the natural environment in countries such as Haiti and Honduras.
With 355 facilities involved in the collection, supplying and manufacturing of plastic goods, 348 remain in developing countries, providing local employment and the transference of technical skills in manufacturing, waste management and commerce.
The resulting plastic 'yarn', spun from treated plastic bottles, is re-introduced into the production line as the basic component to more than 35 different designs of fabric. Through strategic partnerships with Reebok and Timberland, and its own apparel line, Thread International raises awareness to the key issues of waste pollution, unsustainable resources (cotton), and unethical/exploitive practices by larger players in the textiles industry.
With new prospects and financial incentives for businesses to go green, the growing success seen in businesses adopting the circular model promotes the idea that environmental protection is an opportunity, not a threat; circular economy give businesses the choice to prioritize both sustainability and profitability.
Source: Ellen MacArthur Foundation