Will Marshall on the important role Planet plays in helping different stakeholders achieve the SDGs
Climate Action caught up with Will Marshall, CEO at Planet, to discuss the important role Planet plays in helping different stakeholders achieve the SDGs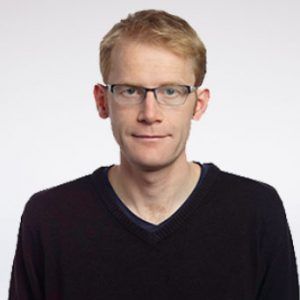 Climate Action caught up with Will Marshall, CEO at Planet, to discuss the important role Planet plays in helping different stakeholders achieve the SDGs
Will, you joined us on the final panel of the 2020 Sustainable Innovation Forum a few months ago. We discussed the role of data in nature-based solutions. But for those that missed the Forum, can you tell us a little bit about your journey in the Space sector and Planet's history to date? Planet wasn't specifically designed for conservation or nature-based solutions? For those that have not heard of Planet, do check out Will's TED Talks .
We left NASA to start Planet in 2010 and began building satellites with a handful of physicists and engineers in a garage in Cupertino, California. We built and launched our first satellite, Dove 1, in 2013 and since then, have designed, built, and launched over 400 satellites and developed the online software, tools and analytics needed to derive value from our data. From the start, we committed to using space to help life on Earth. We knew that by creating a daily global stream of data we could more accurately monitor and measure our changing planet, so we set out to build the constellation and tools needed to accomplish this.
Planet's satellite data can be fed into a variety of commercial and humanitarian applications. Our core markets include agriculture, government, both intelligence and civilian agencies, and we're expanding into new markets like forestry, land use, and state and local governments. Conservation and sustainability have always been a core focus of ours and it's very rewarding to see the transformational impact our data can have on many of our world's most significant challenges.
During the panel you said, "we can't manage what you can't measure", a phrase many will be familiar with. Measuring progress was a core theme throughout the Forum and integral to tracking commitments from governments and companies alike. How does Planet help different users track progress or measure outcomes within the climate/environmental sectors?
We help address climate and environmental challenges by providing visual data of the changes on a timescale that enables people to take action to stop it. Historically, we haven't had the data or tools to measure the impact of global challenges like climate risk, food production, and environmental degradation. Tackling these challenges requires a thoughtful and measured approach and satellite data can be used as a powerful, visual reporting tool to make more informed, timely decisions.
We have now entered what must be a decisive decade of action if we are to achieve the SDGs and put us on track for a net-zero future. How is Planet's technologies and solutions helping different stakeholders achieve the SDGs?
Planet's data can help 13 of the 17 SDGs and we are working closely with the United Nations community, including various national governments, UN agencies, philanthropic and technical partners, to use our data to help measure the global goals. Our work with this community has a particular emphasis on closing data gaps within developed countries to better serve places where the needs for inclusive sustainable development are the greatest and the resources are often the most constrained. At the same time, we're working with the world's most powerful governments to help them understand the scale and impact of climate change and to identify actions we can take to make a difference.
Your recent public-private partnership with Norway's Ministry of Climate and Environment, Kongsberg Satellite Services (KSAT) and Airbus is an example of how business and governments can work together to have a real impact. Tell us a bit about this project?
When we founded Planet, the canonical use case we had for global daily satellite data was to stop deforestation and forest degradation. We knew that to stop the destruction of our rainforests we needed data faster than the timescale of change, and launching 100 satellites to image the planet daily was how we could achieve this.
So in September 2020, when we were awarded the contract to provide universal access to high-resolution satellite monitoring to directly support efforts to stop deforestation, we truly felt like this was the culmination of our early efforts. Together with Kongsberg Satellite Services (KSAT) and Airbus, we're providing high-resolution basemaps to anyone to view and use to better protect the world's tropical forests and provide sustainable pathways to economic development for forest communities and countries.
This partnership with Norway and the private sector is the first of its kind and we believe a powerful blueprint for how other governments can work with commercial space to achieve a sustainable economy and planet. We're honored to partner with Norway, KSAT and Airbus on this global crisis.
2020 saw Planet make several exciting announcements, what does the future hold and how are you aligning your solutions to help achieve the SDGs?
In 2021, we're increasing our focus on ESG and sustainability applications and markets. As governments and businesses respond to the climate crisis they need data to identify a baseline, define their goals, and track progress toward those goals. Planet can help countries measure their regulations, banks measure their green bonds, companies their ESG goals; valuing natural systems in the economy. Obviously, this aligns well with our work with the UN in support of meeting the SDGs.
On the space side of things, we'll be launching more satellites, equipped with the latest technology to deliver the best global data.