Viviana Vitto on the significance of the Grid Futurability® model for sustainable grid use
Ahead of Grid Futurability® for a Net Zero World, Climate Action caught up with Viviana Vitto from Enel Global Infrastructure and Networks to discuss the fundamentals of the Grid Futurability® model and how this model can aid the transition to sustainable grid use.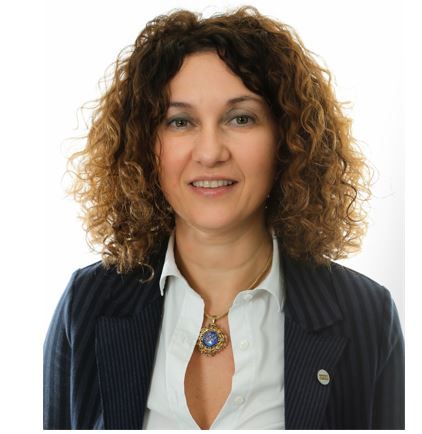 Ahead of Grid Futurability® for a Net Zero World, Climate Action caught up with Viviana Vitto from Enel Global Infrastructure and Networks to discuss the fundamentals of the Grid Futurability® model and how this model can aid the transition to sustainable grid use.
Ahead of your upcoming event: Grid Futurability® for a Net Zero World. Could you tell us what your Grid Futurability® model entails?
Enel represents the largest private group to own and operate power distribution networks in the world, with over 74 million end users and more than 2.2 million kilometers of power lines spread throughout eight countries. With the ambition to unify the management of all our networks around the world, we are deploying Grid Futurability® as an industrial and business vision to accelerate the transformation of conventional distribution networks into Smart Grids. We are coupling the use of traditional equipment with innovative digital solutions, taking into account the evolving needs of Grid customers and stakeholders.
We are also reshaping a large portion of our operations and strengthening our computational capabilities in order to build upon ever larger volumes of data, as electrons and bits will be evermore connected.
All of these elements are key for transforming power grids into resilient, participatory and sustainable platforms.
Grids will need to be more resilient in order to provide a reliable service in terms of quality and continuity, as electricity become even more essential in a full-electric world. But Grids all over the world are dealing with the growing pressure of climate change and facing extreme operating conditions and potential market disruptions.
We also need to ensure that electricity networks develop into inclusive and participatory platforms, through the direct involvement of all stakeholders, from customers to aggregators and prosumers, suppliers, regulatory and financial institutions. This ecosystem of Grid Users is requiring that the distribution network operators act more and more as true system operators.
In addition, in order to talk about sustainable grids, we need to understand that a sustainable infrastructure operator is not only about connecting more renewable producers to the grid. It means adopting a 360° approach to reducing the use of raw materials, to recycle and reuse dismantled portions of the infrastructure and protect biodiversity, involving the entire energy ecosystem towards the achievement of the UN Sustainable Development Goals (SDGs).
How will Enel's Grid Futurability® model accelerate the decarbonisation and electrification of current energy systems?
The pace of decarbonisation and electrification of the energy system brings new challenges for power grids and systems.
Grids are facing the need for better planning of future investments in capacity due to the increasing electrification of final uses and electricity consumptions. Energy consumption patterns are changing too, due to new forms of energy demand in building, transport and industry sectors, with a high variability and high power rating - such as for the charging of electric vehicles, heat-pumps and other consumer-based devices. This trend is also highlighted by BNEF – New Energy Outlook 2021, which estimates that about 90-95% of all vehicles will be electric by 2050.
A new grid operating model will be necessary in order to integrate and even boost this energy transition, and that's why we are introducing Grid Futurability® in Enel.
This approach is compatible with urban and rural contexts anywhere in the world ensuring electricity distribution in an inclusive, secure and affordable way by, for example:
Ensuring new connections and boosting the electrification process in order to unlock value from distributed energy resources
Increasing the digitalization level of grids, by deploying remote control and advanced sensors and functionalities (e.g self-healing, optimized predictive maintenance programs, virtualization, field-crew displacements optimization)
Reducing energy losses and increasing the hosting capacity for distributed resources integration
All of this improves the efficiency and the socio-environmental sustainability of the entire system, fostering the quality of life for the communities where the DSO operates.
How does Enel plan to engage consumers and stakeholders within your Grid Futurability® model to unlock its value to society?
In order to foster a transition that is efficient, just and environmentally conscious, we need engagement and interaction with all stakeholders. For the distribution networks this means that all stakeholders should be able to operate on a level playing field, optimizing services and business solutions, technologies and processes, in which the DSO operates as "orchestrator" of the different players interacting in a new flexible energy scenario.
Digitalization of the energy consumption through smart meters, coupled with digitalization of the electric distribution infrastructure itself, including the digital management of the workforce, can help customers optimize energy consumptions, reduce losses, increasing operational performance and reliability. So, the benefits of the Grid Futurability ® approach reach all stakeholders and unlock new opportunities to involve stakeholders and to empower customers allowing them to actively participate in electricity markets, including through the provision of flexibility and ancillary services to the grid.
From a societal point of view, it is important to note that while shifting energy consumption to electricity can increase the overall electricity bill, on the other hand it will reduce the total energy needs of end customers. In this sense, electrification can give a significant contribution to tackle energy poverty that results from a combination of low income, poor energy efficiency.
We are demonstrating all of these advantages through real projects where we are deploying Grid Futurability®. An example is represented by Urban Futurability®, a digital grid transformation project launched in Vila Olimpia district in São Paulo, aiming to demonstrate in a real living-lab scenario the benefits of full digitalization of an urban area in a mega-city, starting from the power grid and involving and engaging all local stakeholders.
The relevance of sustainability is increasingly key to transitioning the energy system. What do you think about sustainability in network investments?
In our Grid Futurability® vision a key concept is sustainable grids, since we are extending the useful life of our grid components and, instead of discarding them, we are reintroducing these components within our supply chain or in the supply chains of other sectors in order to process new products. Within such a circular economy approach, we are introducing as many sustainable and recyclable raw materials as possible, with the aim to maximize their economic value and reduce their environmental impact, as well as CO2 emissions from our assets. A virtuous example is represented by Enel Open Meter, also mentioned in WEF Net-Zero Cities briefing paper, the second-generation smart meter roll-out, already launched and ongoing, that will reach over 35 million Italian customers by 2025, with the installation of meters obtained thanks to a circular use of regenerated plastic.
This new approach of a sustainable grid also brings social and environmental benefits, giving a significant contribution to the decarbonization path thanks to an improved air quality, with pollutants emissions reduction, enabling the self-production of energy at home and increased levels of comfort both at home and while driving.
What could regulators do to encourage any investor commitment into the energy transition and, more in particular, into models such as your Grid Futurability®?
In order to address digital solutions, new business models, transparent and long-term energy planning and investments, a favorable policy and regulatory environment is essential. Power Grids, as discussed, are essential in the Net-Zero roadmaps and prepare for a world in which, wind and solar generation capacity alone will represent globally 84% of the total electricity generation by 2050, aaccording to BNEF New Energy Outlook 2021 report.
This will lead to a reduction of the average size of power plants, which will be six times smaller by 2050 as compared to today, according to BNEF projections. As a result, the share of generation capacity directly connected to distribution grids in Europe will grow from 24% currently to 67% in 2050, turning electricity grids into the real bedrock of the energy transition.
In order to be ready for this scenario, green investments and distribution grid investments will be more and more crucial in this decade and the coming ones, expanding the possible opportunities for investors. In fact, starting from the current 260 bn$ in 2020 (IEA WEO 2021) investments in grids will reach about 1trn$ in 2050, according to all scenarios considered by BNEF – NEO 2021.
Within this evolving framework, currently typical remuneration models for system operators might not result adequate anymore and do not reflect all the positive impacts of smart grid solutions. Hence, Regulators should consider innovative remuneration models, based on parameters that are relevant to a particular efficiency task, considering comprehensive value from a new digitally and sustainable enabled business model.
Another important dimension is the procurement of flexibility services for electricity distribution systems from DERs, that should promote the efficient use of resources and consumption. From this perspective, the flexibility procurement mechanisms based on smart grids technology and capabilities should be properly designed, for example through the implementation of a local flexibility market to address short and long term needs.
Joint collaboration among Governments, industrial companies, academia, start-ups, policy makers, financial partners etc. is necessary. They should focus on stakeholders needs, best practices sharing and fill the gap from the analysis phase to final implementation and roll-out, ensuring feasibility and spreading out the benefits and profitability of smart grids, unlocking barriers and providing insights for taking off.
Climate Action is officially partnering with the event "Grid Futurability ® for a Net-Zero World" organized by Enel as part of the Pre-COP All4Climate - Italy 2021. The event will discuss the transformation of traditional distribution networks into Smart Grids, combining the use of robust infrastructure with advanced digital solutions that make electricity grids more resilient, participatory and sustainable. Register for the event here.