ON DEMAND
Grid Futurability® for a Net-Zero World
The event "Grid Futurability ® for a Net-Zero World" discussed the transformation of traditional distribution networks into Smart Grids, combining the use of robust infrastructure with advanced digital solutions that make electricity grids more resilient, participatory and sustainable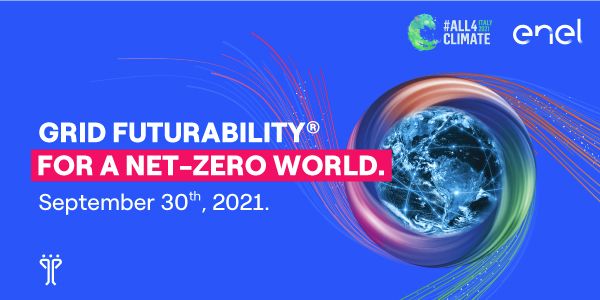 About this event
The event "Grid Futurability ® for a Net-Zero World" discussed the transformation of traditional distribution networks into Smart Grids, combining the use of robust infrastructure with advanced digital solutions that make electricity grids more resilient, participatory and sustainable.
Investments in electricity Distribution networks are indeed crucial to make better use of legacy infrastructures but also to build fully digital smart grids capable of hosting higher volumes of renewables, activating local flexibility services and leveraging distributed energy resources. They are also vital for promoting a more active participation of customers and stakeholders in the electrification of world economies, also lowering the carbon footprint of networks.
As a global player, serving both rural and urban areas across the world, Enel premiered the introduction of Grid Futurability®, the Group's customer-oriented industrial roadmap to deliver power grids that enable and accelerate the energy transition by distributing electricity in a sustainable, affordable way.
Climate Action and Enel Partnership
In the buildup to the COP 26 in Glasgow, Enel and Climate Action have partnered to focus on the challenges that electricity distribution infrastructures are facing to allow the decarbonization and electrification goals that compose the Net-Zero roadmaps. In addition to this event, Enel was a partner at Climate Action's Energy Transition Summit.
Interested in hearing more from Enel? Check out some key content below: