REGISTRATION OPEN
Grid Futurability® for a Net-Zero World
The event "Grid Futurability ® for a Net-Zero World" will discuss the transformation of traditional distribution networks into Smart Grids, combining the use of robust infrastructure with advanced digital solutions that make electricity grids more resilient, participatory and sustainable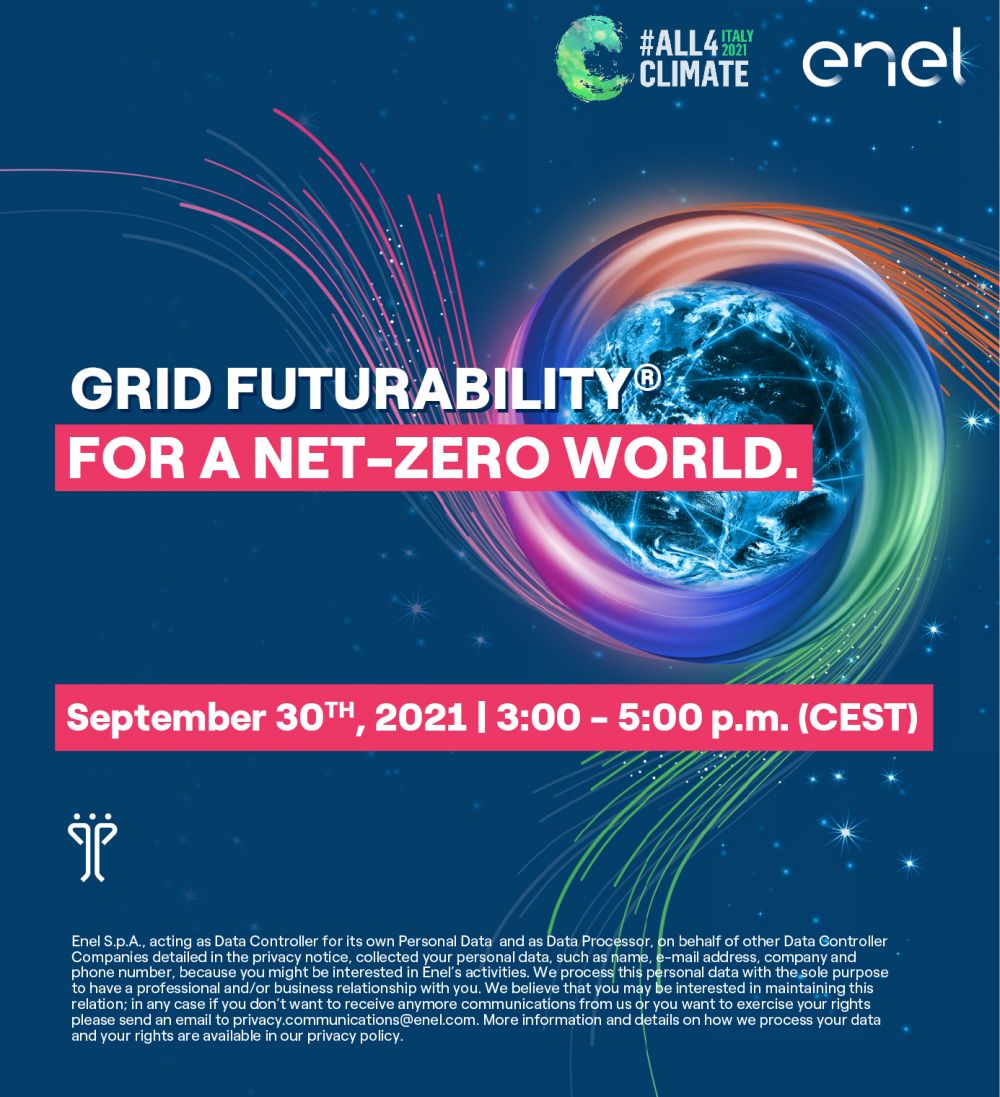 About this event
The event "Grid Futurability ® for a Net-Zero World" will discuss the transformation of traditional distribution networks into Smart Grids, combining the use of robust infrastructure with advanced digital solutions that make electricity grids more resilient, participatory and sustainable. This evolution is driven by the changing role of the power networks to enable the development of renewable generation at scale and the electrification of end uses and is originating critical investments across developed as well as developing nations becoming a key element for those nation's roadmaps towards a net zero future. Electricity Distribution networks are indeed crucial to achieve higher hosting capacity for renewables, to deploy local flexibility services and markets leveraging distributed energy resources, and to promote a more active participation of customers and stakeholders in the electrification of world economies.
As a global player, serving both rural and urban areas across the world, Enel is premiering the introduction of Grid Futurability®, the Group's industrial vision to deliver power grids that enable and accelerate the energy transition by distributing electricity in a sustainable, affordable way.
The open cast webinar will feature representatives from the UK and Italian Governments as well as international Institutions and Academics, aiming to explore the key role of electricity distribution infrastructure in the energy transition, leveraging the combination of groundbreaking technological innovation, system efficiency tools, data-based services and new platform business models rewarding both performance and long-term sustainability. The newly formed EU DSO Entity and selected representatives from the industry will address the challenges that Distribution Operators across Europe and the UK are facing to facilitate this transition.