Steve Demetriou on how Jacobs is tackling global climate-related challenges
After the Sustainable Innovation Forum 2021, Climate Action caught up with Steve Demetriou, Chair & CEO at Jacobs, to discuss how the company is tackling global climate-related challenges.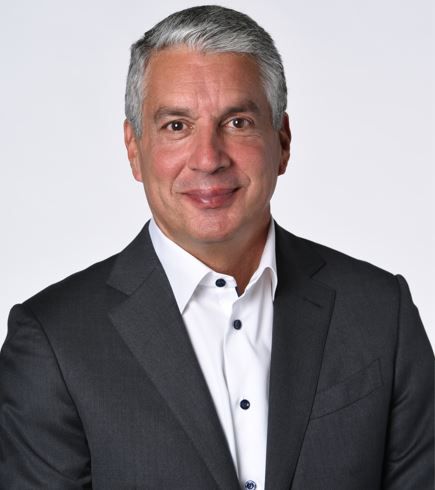 After the Sustainable Innovation Forum 2021, Climate Action caught up with Steve Demetriou, Chair & CEO at Jacobs, to discuss how the company is tackling global climate-related challenges.
What are some of the biggest trends in your industry?
Transitioning to clean, zero carbon energy will have the single, biggest impact on climate change. The crucial area to decarbonize is electricity generation, which is leading the global transition with more low-cost renewables coming online every day, such as wind and solar. Hydropower, geothermal and bioenergy technologies are established renewable energy sources also in use today.
The industry is also seeing the increased coordination, cooperation and positive participation of diverse stakeholders on infrastructure projects. This means the most suitable solutions can be explored, the risks can be reduced, and may sometimes mean a 'no build' or 'less build' option is best. It also means that during construction innovations such as reduced carbon materials can be used.
We also need to make sure the infrastructure projects developed are the ones the public need and want and help pave the way for improved quality of life and empowered economic growth. To understand this better the industry is increasingly using insights from real time data and advanced analytics to assess how assets, cities and communities are fit for the future. A master-planned and holistic digital approach is key to unlocking value from data.
Collaboration is going to be required on a scale never seen before if we are to achieve a global net zero economy. How can leaders in the built environment collaborate to drive sector decarbonization and resiliency?
Most importantly, we need multiple stakeholders to agree upon system-wide solutions rather than taking siloed approaches. This requires strong leadership, inspiring the right delivery culture and behaviour across teams, through communication of a clear vision and goal about how to deliver transformational outcomes. This should be identified early on during an infrastructure project.
There is also a real need to implement clear planning and delivery frameworks so that teams are empowered in the delivery of transformation. At Jacobs, we've worked on some incredibly complex programmes, where collaboration and coordination amongst complex stakeholder groups is essential. Using a programmatic approach to decarbonization ensures the way we transform infrastructure leverages synergies between assets, projects and stakeholders, and provides opportunities to collectively reduce emissions at all scales.
Can you share some of the innovative ways Jacobs is tackling global climate-related challenges?
As a purpose-led company, we know we have a pivotal role to play in solving the world's climate crisis, and one of the biggest opportunities we have to make a positive impact comes from the services and solutions we provide to our clients.
One of our sustainability targets is that 100% of Jacobs' solutions will contribute to progress against the UN Sustainable Development Goals – which include climate action – by 2025. We're using a range of tools and innovations with our clients – from a web-based platform that helps transform carbon decision making early in planning and design, to a tool that helps them convert high level sustainability themes and issues into tangible, practical commitments that can be applied on any project.
We're also ensuring our employees are equipped with the skills to address the climate challenge. Developed with the Royal Geographic Society, we've enabled our 55,000 people to support our clients by taking them through a climate accelerator course, educating them on the fundamentals of climate change and improving the firm's climate literacy.
We're also supporting the green skills of the future through our new program 'The Butterfly Effect', designed to inform young students to make smart choices and positive impacts on climate change, giving them the understanding needed to consider sustainability in every decision they make.
Why does sustainability matter to you personally?
Addressing the climate emergency is one of the most important challenges any of us will face in our lifetime. It's important to me to showcase this commitment in my personal and professional life, but I think my work at Jacobs offers the biggest impact on the fight against climate change.
At Jacobs our purpose is to create a more connected, sustainable world, and it is my hope that we are never an organization that just talks about change - I want us to be a company that acts.
Every single one of us has a part to play in putting us on a 1.5-degree Celsius trajectory and driving the climate action needed to ensure our society and natural environment survives and thrives for generations to come.
---
Jacobs are speaking at the Sustainable Innovation Forum 2021, to join them register here now.