Steffen Grosse on the critical role finance plays in reaching net zero targets
Climate Action caught up with Steffen Grosse, CEO of Equity Finance at Siemens Financial Services, to discuss the critical role of decarbonisation technology in reaching net zero targets.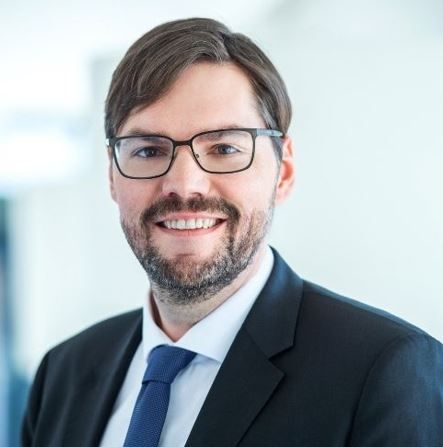 Climate Action caught up with Steffen Grosse, CEO of Equity Finance at Siemens Financial Services, to discuss the critical role of decarbonisation technology in reaching net zero targets.
What role does finance play when it comes to accelerating decarbonization?
Finance is the tool that helps get us over the finish line. The technology required to reach carbon neutrality is already available in the market; it just needs to be deployed. In fact, more than 75% of global carbon emissions are emitted in sectors where Siemens technologies and portfolio have the potential to create an impact. However, the reality is that we need more than just the technologies to bring about this transformation.
In the European Union alone, we'll need to invest a total of €28 trillion over the next 30 years, coming to around €800 billion per year, to become climate neutral. That's a daunting number. And it's one reason why many businesses or public sector entities aren't transitioning faster. It's not because of a lack of technology, but due to financial barriers.
Therefore, to accelerate the digitalization and decarbonization of the world's industrial, infrastructure and mobility sectors, it's going to be crucial to increase private-sector investments. And the finance community is absolutely committed to transforming the economy for net zero. Only some weeks ago, at COP26, the Glasgow Financial Alliance for Net Zero (GFANZ) announced new milestones to further support decarbonization as well as a new plan on how to scale private capital flows to emerging and developing economies.
Innovative technology must be accompanied by customized financing solutions that will enable the private and public sectors to carry out their transitions without sacrificing economic growth.
And that's where Siemens Financial Services (SFS) can provide real value. Combining financial expertise with deep industry know-how, SFS provides a diverse set of financing solutions to make ambitious and promising projects real. Our access to, knowledge of, and experience with Siemens' technology, as well as our innovative financing solutions, uniquely positions SFS to help our customers to master their sustainability challenges across all industries.
Is an ESG focus perceived as risk or opportunity within the financing community?
I definitely see this as an opportunity as customers continue to prioritize environmental, social and governance (ESG) factors more and more. Being sustainable and purpose-driven is about more than just gaining competitive advantage; it's an imperative. A strong focus on these issues can improve topline growth, reduce costs, minimize regulatory and legal interventions, or improve efficiency. Any business that fails to factor in sustainability is ultimately risking its profitability, growth, and talent retention.
So, the demand for cleaner, smarter and more resource-efficient technologies and solutions is rising, which opens a variety of new innovative markets and thus business potential. I'll give you one recent example: it's a project where we teamed up with Siemens Smart Infrastructure in the city of Wunsiedel in Germany. Together, we were able to support both the technical and the commercial implementation of one of the first hydrogen plants in Germany. Annually, up to 1,350 tons of green hydrogen can be produced using only renewable energy, for example from solar or wind power. SFS helped get this project off the ground with equity financing and holds a 45 percent share in the project's operating company.
What is needed to increase the level of sustainable investments?
Sustainability is a comprehensive goal, and as a result, it requires an equally comprehensive approach. The only way we can solve the global challenge of limiting global warming is by banding together. Politicians, companies, the financial community, and society must work together toward this shared goal.
As I highlighted above, the technology is there, the customer demand is there, and financing solutions can be created and provided as well. But for sustainable investment to be effective, we're going to need clear, reliable government support creating standards that promote less bureaucracy, faster approval processes and consistent financial frameworks.
We also need identical competitive conditions globally, fairness and openness to generate equal investment conditions and market openness for all sides. A level playing field must be created to promote a fair competition based on the UN principles for Economy and Human Rights as well as the OECD principles for multinational companies.
With those things in place, we can even accelerate the implementation of projects to address environmental issues with the urgency they deserve.