Robbie Bourke on Sustainable Aviation
Climate Action caught up with Robbie Bourke, Vice President at Oliver Wyman, to discuss decarbonizing aviation, reaching net zero, and what a successful COP26 could look like for the industry.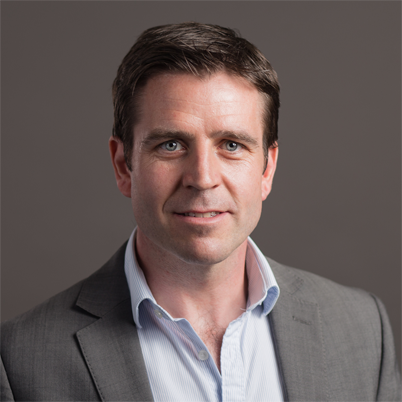 You're speaking as part of our Transition Month within The Roadmap to COP26. What does COP mean for the transport industry and what would a 'successful COP26' look like for the aviation industry specifically?
When envisioning a successful COP26, what we expect to see is a specific call to action, which sets out a defined set of commitments for the transport sector, which airlines, regulators, and the industry as a whole can organise around to start the snowball effect of decarbonization throughout the sector. This commitment must be aggressive and backed by policymakers and governments willing to unpack some of the financial challenges that coincide with these goals.
Of course, all these challenges can't be solved at one event. However, COP26 and events like these offer the opportunity to truly pinpoint the challenges and provide actionable answers for attendees around the globe. Ultimately the most pressing item resulting from COP26 is the subsequent commitments from stakeholders that will make all the difference.
COP is a starting line not a finishing line to reach a net-zero future by 2050. But, short-term action is just as important as long term net-zero ambitions. In regards to aviation, what do you see as the most important short term measures and steps needed to get on track to net-zero in the long term?
The most important outcome of COP26 for aviation is to accelerate how we think about carbon in the industry and more importantly compose a clear roadmap to address the action items ahead.
Shifting the conversation to the short term, emphasis needs to be placed on building momentum and ambition directly following the event. For us to get started as an industry, we need to go beyond the current commitments from Airlines, IATA and the OEM's, to set out the specific actions that get us to Net Zero, clearly laying out where we place our bets. In reality, we haven't yet, and it is essential for us to kickstart our sustainability efforts here and now. This can be achieved through "no regret" moves to drive the industry forward. Efforts we can push for today, like 50/50 SAF from waste or sustainable sources, specific investment in scaling SAF feedstocks from alternative sources such as Direct Air Capture (DAC) or mandatory carbon offsetting on every ticket flown. On offsets, trust that regulatory bodies will get their arms around carbon offsetting and will support development at a rate that allows money to flow. The short-term is about airlines stepping up to lead this charge and working tirelessly to make it happen, ensuring to give the commitments to other sectors, such as Energy suppliers, to allow investments to flow.
Often we think of hydrogen and electric planes when we think of strategies to decarbonizing aviation. What's the impact of air traffic congestion on the zero-carbon agenda and how can better management systems offer a solution?
There is no silver bullet for decarbonizing aviation. I often hear conversations about whether electric or hydrogen is the most sustainable answer. I'm sorry to say but it isn't electric or hydrogen alone, it is both, alongside a combination of many other levers, including operational improvements and sustainable fuel that will lead us to a low carbon aviation sector. One of those levers is air traffic management. I think back to when I was a kid, and I remember taking a flight from the Dublin airport to London would take roughly 55 minutes. Today, it would have taken an hour and 20 minutes. The problem here is not location – the cities haven't moved further apart. Airlines are in many cases flying slower to improve fuel burn but we now have delays that present challenges for air traffic controllers and leave planes circling around the airport, burning fuel waiting to land. We have to drive more efficiency in our air traffic management and utilize the technology we have to make this happen. This will also give confidence to pilots when it comes to carrying emergency fuel, allowing less to be carried, thereby reducing overall fuel burn. While marginal gains, they are important ones, and it is crucial to come together as an industry of airports, air traffic management, ATCs, and airlines, to ensure that our flight planning is as efficient as it can be.
In reaching net-zero we must take action this decade, but there are many structural, financial, and policy barriers. Where do you see the greatest friction currently, and how can cross-sector collaboration and public-private partnership help to overcome these barriers?
There shouldn't be any friction on aviation's path to reach net zero. The only barriers should be the technology needed to achieve these goals and in many places that already exists. Ultimately, the crux of the matter is ensuring safe flight that coincides with sustainability and allows the industry to maintain its high standards of operations.
Public-private partnerships will be crucial in aviation's fight against climate change. The role of those collaborations and the need for them will only increase over time. Already we are seeing examples of this through government COVID-19 recovery support, which includes requirements for decarbonization as well. Regulation will influence where money needs to be spent, but the financial sector will play a large role in determining where the investment goes, and how this can impact the sectors drive to decarbonise. The industry is often seen as a higher risk – therefore a higher risk investment. Yet it's too big for many investors with a higher risk appetite and simultaneously too risky for those with big enough pockets. How do we set that straight? We must rely on policy and government subsidies to kick start this secure investment cycle. It's about governments putting a robust plan in place and providing a vehicle for that capital to make its way onto these investments that leads to success. This investment will also be needed in other sectors, such as energy, where the flow down effects are felt in aviation.
Oliver Wyman is doing a load of work to drive decarbonization of the aviation industry as well as across other transport sectors. Drawing on this wide experience, what other sectors (outside of transport and within) could aviation learn from and what learnings can this sector share in return?
There are three key sectors to note when assessing sustainable innovation, those are; energy, automotive and financial services. Many hard-to-abate sectors are facing the same problems and finding fundamentally similar solutions to aviation.
The best example would be in hydrogen and electric automotive operations. The industry is driving significant battery density improvements, reaching a level that was previously thought to be impossible, yet they broke through with electrification developments. This leads us to believe it is possible for the electrification of smaller aircraft. If we can continue to increase that battery density, then maybe we can pave the way for the 150-seat aircraft to fly solely on electric propulsion.
In energy, we are seeing active investment in alternative fuels and a stronger grasp on tackling supply and demand challenges. Although supply and demand is key for many sectors, it is specifically relevant for energy in the context of sustainable aviation fuel. Aviation companies can learn from energy about interpreting demand signals and using that to initiate investment and visa versa.
In the financial sector the focus is on "how do we finance the transition" and assessing where is the investment capital for R&D? Many capital markets are working to make capital available and backing money behind these initiatives. The gap exists between the capital committed to sustainable investments and the industry's plans to deliver them. In theory, there is available and cost-effective capital that exists for those with strong plans to execute.
The lessons aviation offers these industries in return result from the sectors high level of adaptability. Aviation is a hard to abate industry, and subsequently it has become quite resourceful in its efforts to reduce the sectors carbon footprint. Looking at sustainability more holistically, it is important to consider the challenges in the industries fuel situation. For aviation, the industry has to consider more than just fuel sources, it is also about passenger load factors, airports, regional regulation and the length of the aircraft design cycle. A cycle which is currently quite long, often meaning innovations and sustainable updates to aircraft fuel usage will take an extended period of time to implement. However, the industry does outshine others when it comes to making long term technology bets. One of the best examples of technology bets would be advanced air mobility, initiatives such as Volocopter, Joby, Archer, and Vertical Aerospace. All are using renewable sources, and electric energy to provide personalized transport that removes congestion on the roads and have been investing for the long term in this emerging sector. Other sectors can learn from aviation and the enthusiasm the industry brings to backing game changing innovations and propelling them forward.
On a personal note, how did you start implementing sustainability into your aviation career and what excites you most about these projects?
Coming from rural Ireland, my connection to the great outdoors and the beauty of this world is close to my heart. I first integrated sustainability into my career while at Virgin Atlantic. I was involved in work around sustainable aviation fuel, over a decade ago, which initiated my interest in this facet of the sector. I think back to what sparked my passion as an aviator, when I first became an aeronautical engineer, the goal was always to design amazing flying machines. Over the past 10 years, we've redefined what "amazing" looks like – now it is about sustainability and working to make a dent in the world-changing issue of the climate crisis. Today, I aim to utilize my platform and client base to ensure that influential stakeholders are fully informed on this topic and how they can leverage their position to create actionable change.
In addition, I have my nine-year-old continually asking me what we are doing to save the planet. This likely plays a large role in my motivation to drive a positive impact for the better of our children and the generations that will come after us. Sustainability should be a priority for us as industry leaders and us all as people of this planet.