Rasmus Bach Nielsen on the short term measures needed to help decarbonise the shipping industry
Ahead of the Transport Transition Summit, taking place on the 11 & 12 May, Climate Action caught up with Rasmus Bach Nielsen, Global Head of Fuel Decarbonisation at Trafigura, to discuss the short term measures needed to help decarbonise the shipping industry.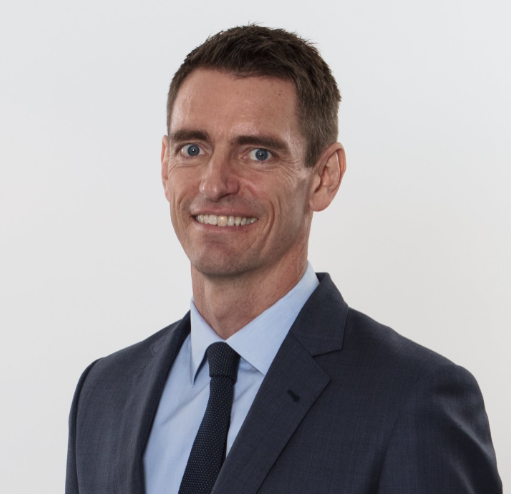 Ahead of the Transport Transition Summit, taking place on the 11 & 12 May, Climate Action caught up with Rasmus Bach Nielsen, Global Head of Fuel Decarbonisation at Trafigura, to discuss the short term measures needed to help decarbonise the shipping industry.
You're speaking as part of our Transition Month within The Roadmap to COP26. What does COP mean for the transport industry, what do you need from COP and what does a successful COP look like for you?
COP is the next big serious opportunity for Transport and Climate Ministers to jointly get to focus and understand that the shipping decarbonisation is realistically feasible IF there is a global carbon levy introduced. We need from COP a governmental understanding and subsequent focus that the nations needs to provide a mandate to their IMO member delegations to create a strong, transparent and enforceable global carbon levy. If this happen then shipping decarbonisation trajectory will be much more rapid than what people expect.
COP is a starting line not a finish line to reach a net-zero future by 2050. But, short-term action is just as important as long term net-zero ambitions. In your industry what do you see as the most important short term measures and steps needed to get on track to net-zero in the long term?
Short-term measures have been decided by IMO through vessel optimisation regulation being implemented by 2023. The immediate short-term task is to ensure that IMO is capable dealing with all the data that materialises that subsequently can be used by the leading industry players towards changing behaviour when choosing ships to charter.
In reaching net-zero we must take action this decade, but there are many structural, financial, and policy barriers. Where do you see the greatest friction currently, and how can cross-sector collaboration and public-private partnership help to overcome these barriers?
There is a very significant price differential on transport fuels of the future (hydrogen based ie green ammonia and green methanol) vs the transport fuels of today. MAN Energy (developer of engines) and Trafigura recently announced Trafigura co-sponsoring the development of the MAN Energy Green Ammonia engine in a cross-industry collaboration. That is done to help support technology to be developed. However, it doesn't solve the challenge that we need low-and zero carbon fuels cost neutralised to incentivize mass implementation of these.
In the past couple of years we've seen a flurry of efforts to decarbonise the shipping industry driven by certain companies, Trafigura being one of them. What's driving Trafigura's actions in this regard and what projects and actions are you most excited about?
Trafigura is a global leading commodity trading house with USD 61Bln of credit lines. We trade and transport carbon related products (about 5.6% of world oil consumption traded daily on average) and have consciously decided that we need to provide the industry with the soonest opportunity to decarbonise so Trafigura thereby also can decarbonise its infrastructure. The by far best and most efficient way is, in our view, to have a global carbon levy implemented sooner rather than later.
While many decarbonisation efforts have different and mostly positive decarbonisation effects then we at Trafigura believes that a clear, transparent and enforceable global IMO-led carbon levy will be the absolute key thing to enable shipping decarbonisation. There are many good intents to reduce emissions but the challenge that the shipping industry has with current transport fuels is that they emit carbon and that will not stop regardless how many short-term optimisation efforts are engaged into. There are billions and billions of pension fund money ready to invest into the hydrogen renewables but we need the shipping industry to be there to off-take the fuels and without regulation then it is beyond difficult to expect a rapid transition as it will simply be too un-economical as to what companies can cope with. A global carbon levy would mean competition on an equal level playing-field which would further encourage investments.
Shipping has a unique set of challenges in terms of reaching net-zero by 2030 if not sooner. Despite this, what other sectors (outside of transport and within) can you learn from and what learnings can you share in return?
In our global carbon levy proposal we have taken inspiration from California's Low Carbon Fuel Standard (LCFS) in the designing of the proposal. The programme assigns a carbon intensity (CI) score to each transportation fuel and compares it to a declining carbon intensity benchmark. This is set to align with California's low-carbon fuel standard (LCFS) target of a 20 percent emission intensity reduction by 2030 based on 2010 levels. The carbon intensity score factors in emissions from the feedstock origination, production and distribution of the fuel, as well as its combustion in the vehicle. This is similar to our proposal that an emission measurement from well-to-propeller is key to achieving significant emission reduction. The LCFS has created a database of carbon intensity scores for a wide variety of fuels, which can then be used the other states looking to implement a similar programme, as Oregon has done. We believe a similar exercise can be done for shipping fuels by an independent group of specialist working under the auspices of the IMO.
---
Rasmus Bach Nielsen is speaking at the Transport Transition Summit this May! Register now to connect with a growing network of over 1,500 transport, energy and policy professionals mapping the next phase of the transport transition.