Lorenzo Simonelli on the most promising opportunities facing the energy sector
Climate Action caught up with Lorenzo Simonelli, Chairman and CEO at Baker Hughes, to discuss the most promising opportunities facing the energy sector.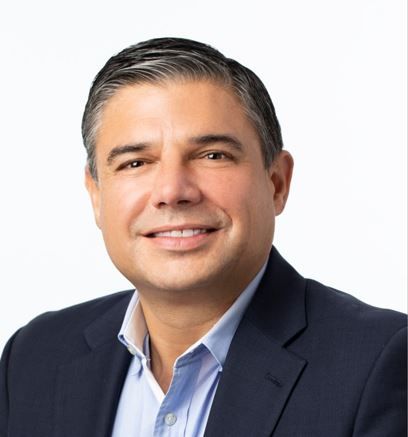 The energy transition faces an unprecedented situation with mounting pressure to develop a clean, reliable, affordable, and secure global energy system. What role will different technologies play in achieving this outcome?
Even in the most aggressive scenarios for reducing emissions, the world will continue to rely on oil and gas for a range of energy needs and as feedstocks for industry.That means the oil & gas sector must play its role in reducing emissions, and technology will be needed to drive change and achieve milestones as we work towards net-zero. Technology can enable the reduction of emissions from the sector's own operations, helping reduce emissions from the use of oil & gas products, and using the technology and skills of the sector to producing clean energy. Many of those technologies exist today and can be deployed in the energy ecosystem with little to no significant infrastructure redevelopment.
We focus so much on energy generation technologies, is this right? How important are these?
We must continue to focus on innovation in our industry. Technology development, deployment and reliability will continue to be critical. However, technology alone will not solve for the energy trilemma or the Paris Agreement goals. We need more collaboration between governments and companies to ensure technologies can be deployed in a product and profitable manner, and policies must be technology neutral and focus on emissions reductions rather than prioritizing certain fuel types over others.
What does Baker Hughes consider the most exciting and promising opportunity facing the energy sector right now?
Efficiency is the unsung hero of the oil & gas industry's ability to support a net-zero future. According to the IEA's scenarios, if today's oil & gas operations were 10% more efficient, we would save ~500,000 tons of CO2 per year. That represents a contribution of 5% per year of the emissions reduction target of the Paris Agreement climate goals. We need to keep developing technologies that drive emissions reductions and decarbonization across upstream activities through efficiency, specifically in a few areas:
Lower-emissions LNG: We can lower LNG operators' carbon footprint through our portfolio of highly-efficient gas turbines and compressors, methane detection and reduction solutions, and CCUS solutions.
Methane leakage: We are applying technology across the upstream, midstream and downstream gas value chain to cost-effectively detect, monitor and reduce methane emissions.

We also offer technology to improve flare combustion efficiency, known as flare.IQ, which is already in operation with customers like bp.

AI and digital transformation: BakerHughesC3.ai delivers the BHC3 Energy Management application, which helps energy, sustainability and facility managers, and C-suite leaders reduce energy consumption levels. The application offers forecasting energy loads to reduce peak demand, automatically detecting anomalous behaviors and billing errors, regulatory reporting, facility monitoring, and optimizing portfolios of capital.
What hope is there for decarbonising the hard-to-abate sectors with enough speed to get us to global net zero?
We are in a race against time to get to net-zero emissions, and unfortunately there are several hard-to-abate sectors that must be addressed, but the electrification and/or efficiency improvements are costly and technically challenging. We see high-heat industries such as cement production and steel manufacturing – and heavy-duty transport such as road trucking, container shipping, and aviation – as opportune industries where technologies can reduce emissions over time. In particular, carbon capture technologies as well as the re-use of captured CO2 for industrial processes are one of the most significant opportunities we can begin deployment today. To make significant progress in these hard-to-abate industries, we need to continue to collaborate to try new methods and integrate our thinking to have common success factors.
Given your continued presence at the COP negotiations, what will you be pushing for this year at COP27?
Perhaps the biggest area of cooperation and integrated thinking needed for COP27 is for our policymakers to not sacrifice energy security or affordability in order to meet short-term sustainability goals. Europe must take this seriously, and policy must reflect a sustainable transition, rather than drastic measures that sacrifice quality of life. In addition, we hope COP27 drives more open dialogue on how we can collaborate to solve climate change between public and private sectors; governments and companies; and local communities alongside commercial leaders. We are happy to see Egypt play an active role in driving Africa's climate change agenda and the importance of driving decarbonization across sectors. I am encouraged that the oil & gas industry has a clear seat at the table for COP27, which should allow us to have more balanced dialogues compared to previous years.
Lorenzo Simonelli will be speaking at the Sustainable Innovation Forum 2022, taking place on the 9-11th November at COP27 in Sharm El-Sheikh, Egypt. Register now!