Jennifer Morgan on the importance of the next 12 months in ensuring we meet 2030 targets
To mark the 5th anniversary of COP21 and the Paris Agreement, Climate Action caught up with Jennifer Morgan, Executive Director at Greenpeace International, to discuss the importance of the next 12 months in ensuring we meet 2030 targets.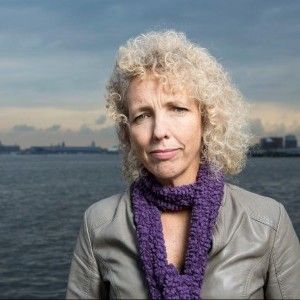 To mark the 5th anniversary of COP21 and the Paris Agreement, Climate Action caught up with Jennifer Morgan, Executive Director at Greenpeace International, to discuss the importance of the next 12 months in ensuring we meet 2030 targets.
In your view, what is the single best thing that has been achieved since COP21 in Paris in 2015?
The establishment of 1.5°C as a benchmark and how the science around it helped galvanize a vibrant and forceful worldwide movement, led by youth. Before the Paris Agreement the benchmark was 2°C and it took a lot of political capital to change that, a change driven by the courage of those nations made most vulnerable by the climate emergency, who showed up during the negotiations, spoke up and got it into the agreement. The 2018 IPCC Special Report on 1.5°C was another extraordinary source of legitimacy for urgent climate action and hope to stay below 1.5°C. It informed and supported the likes of Greta Thunberg and ignited a massive wave of defiance from a global youth and citizen movement across the world to demand their rights for a climate safe future. Millions of other youth are the energy that has kept the movement pushing forward and driving the politics, particularly in Europe (Green Deal) and the US (Climate Town Hall - Biden-Harris).
What achievement or project have you been most proud of being part of since COP21?
Joining Greenpeace in 2016 and having the privilege to lead it; being able to be in a campaigning organisation with 27 independent national/regional organisations in over 55 countries. Sharing the satisfaction of a campaign win to stay within the 1.5°C limit and to stop massive biodiversity loss. I have had a front row seat to the circumstances different people face around the world, their firm belief that they deserve better and their courage to take to the streets, to tweet, to talk to their friends and neighbors, and speak truth to power.
What I've learned during this time is that the system has to change; it's rigged in the favour of a few while most people and nature have to make due with scraps. The current system is unfair and oppressive. It is this same system that lets fossil fuels run loose and emissions run wild, and allows for human rights to be violated and nature to be pillaged, all in the name of profit, "efficiency" and markets. If there is something COVID-19 has shown us is that unless we start putting safety and wellbeing first, restoring nature, changing business models, saying goodbye to the fossil fuels and agroindustrial era, we will not build the resilience we need to face future global crises, like the climate emergency. I think people are starting to come to terms with this notion and things will change faster than we think.
Outcomes of COP21 placed particular focus on:
Ensuring increased transparency in the measuring and reporting of greenhouse gas emissions
The provision of financial resources and technology from developed to developing countries
The importance of conservation and enhancement of forests and other biological carbon reservoirs
What topic would you like to see focused on at COP26 and why?
We are not moving fast enough, emissions have plateaued if not increased since Paris; this is extremely worrying. Emissions need to be halved in the next ten years, and then again in the following decade, until we reach zero emissions by 2050. It is a tremendous challenge.
I would actually like the conversation in and around COP26, even if outside the formal agenda, to be about how governments are pushing the reset button to ensure that the well-being of the planet and people are prioritized over short-term economic growth and particularly when it comes to the fossil fuel industry. They must ensure that any recovery packages are making us more resilient for future crises, and increasing our well-being. The recovery plans are worth trillions of euros/dollars/RMB and so represent an opportunity for the world to step in the right direction - towards a greener, safe, fairer world. Looking into how this historic amount of money is invested is the best way to see if governments are committed to Paris or whether their NDCs are no more than empty promises.
Going further into the official agenda, I would like COP26 address the remaining issues of the Paris Rulebook in a way that strengthens the Agreement, not weakens it. We don't need a mechanism that allows countries and companies to offset their emissions (Art. 6) We need all countries to have commitments with five year Common Time Frames. Governments must commit to meeting the $100 billion pledge on Climate Finance and step it up on Loss and Damage as people are suffering now from the impacts. All of this is deeply important for global climate governance to meet the challenge we are facing.
What are you most excited about in regards to COP26?
I am most excited about the movement that is building up to COP26. It is a broad and diverse movement, bringing together the many different parts of the change we need to see in the world. That movement is key for COP26 and needs to be a true turning point - the biggest one since the Paris Agreement in 2015 - a turning point where we can see enough real short-term commitments by governments, cities, states, companies - that they are going to keep fossil fuels in the ground and stop deforestation, that they are going together move forward in creating a more stable, healthy planet for all people and creatures. We can do this together.
In other words, COP26 will allow us to see how climate will serve to build resilience, through international cooperation, to face the climate emergency. Whether actors are capable of aligning around climate with a resilience agenda at the heart despite differences they may have on trade or finance at that particular time. This would mean stronger NDC targets, absolute emission reductions without offsets, speedier time frames, and more finance and commitments for loss and damage.
2020 has been described as the beginning of the 'decade of change'. However, the Climate Clock suggests we have just over 7 years. Clearly it is Time to Act. But what are your thoughts? Do we have a decade to deliver or is it in fact 7 years?
I'd like to believe that governments should use public funds to deliver common goods that improve the wellbeing of the people they are meant to serve as soon as possible. A healthier, wealthier and safer world is exactly what a transformation in line with 1.5°C means. In the most concrete ways it will provide high quality jobs, reduce over time the number and severity of extreme weather events, restore nature's lushness and diversity, which in turn will protect us.
The more we wait, the worst it is going to be for all of us - the human suffering will be overwhelming if we don't act now. We have all gone through collective traumatic experiences with the pandemic - things we took for granted gone; the most vulnerable being the worst affected as well as dedicated frontline workers. The climate emergency will be similar and perhaps worse. Why would governments not want to avoid that? For what? Extra profit?
What are the three things you think we should prioritise in the next 12 months to ensure we have a chance of meeting 2030 emission reduction targets?
Public funds for public goods - Recovery packages in line with 1.5°C; no more good money after bad money. Investing in fossil fuels is not the right use of public money as it's a losing investment strategy. Public money should be spent to improve the health and safety of people, and minimize any threat to them.
Protect the nature that protects us - Nature has a fundamental role in keeping the world below 1.5 degrees and must not be used to offset fossil fuel emissions. Solidarity with those made most vulnerable - those who are least responsible are those suffering the consequences the most. Parties who have benefited from warming the world and pillaging nature need to stand in solidarity with them with meaningful assistance.
The world has come so far in the last decade and the next 10 years are a fantastic opportunity to achieve great things. But we must act now and the world must come together in order to meet targets set out in the Paris Agreement. In what ways do you think the world/our day to day life will look different in 2030?
It all depends on how we act today, and frankly this is probably one of the most volatile moments in our lifetimes, not particularly great to make predictions. But I'll venture a projection. I'd like to believe that the pandemic will bring us closer together rather than push us inwards and further apart. That we will come to realise that our well-being belongs to each other and to nature, and we manage to find a way to make it work. That there is a race to the top towards decarbonising the world economy, with opportunities that we can't even imagine now. That we have an electrified world running on renewable energy, so we have clean air, healthy lungs, sustainable agriculture with localized supply chains, restoration of nature that sees a rebound of biodiversity across the globe, more common goods, delicious affordable plant-based food, racial, social and gender equality, environmental rights as human rights enshrined in constitutions all over the world, financial institutions helping increase common goods where the state investment ends, high quality jobs for workers. A healthy and stable global village on our beautiful planet.
What is the one most important thing in your eyes, that needs to be achieved by 2030?
We need to part ways with fossil fuels, their time is up!