Fatih Birol reflects on progress achieved in the 5 years since COP21
To mark the anniversary of COP21 and the Paris Agreement, Climate Action caught up with Fatih Birol, Executive Director at the International Energy Agency (IEA), to discuss what progress has been achieved since COP21 and what needs to be prioritised in the next 12 months to ensure we meet 2030 targets.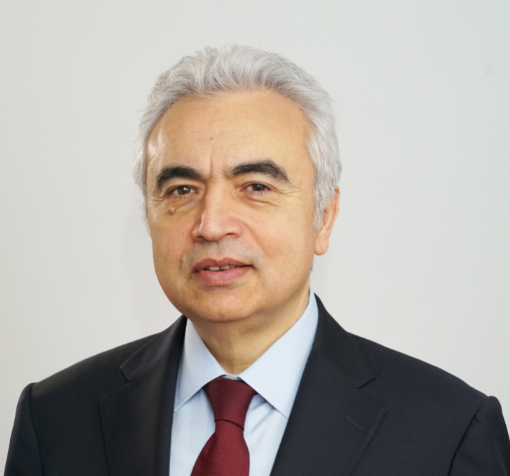 To mark the anniversary of COP21 and the Paris Agreement, Climate Action caught up with Fatih Birol, Executive Director at the International Energy Agency (IEA), to discuss what progress has been achieved since COP21 and what needs to be prioritised in the next 12 months to ensure we meet 2030 targets.
In your view, what is the single best thing that has been achieved since COP21 in Paris in 2015?
One major achievement, which continues to be cause for optimism, is the advances made in clean energy technologies, especially solar. The cost of solar power has been declining dramatically for years, and it has now become the cheapest option in many economies. China, Europe, India and the United States have driven solar's rise, but new projects are springing up fast across the globe, from Vietnam to the United Arab Emirates, and from Egypt to Brazil. Solar is becoming the new "king" of the world's electricity markets. This achievement is thanks to innovation, good policies, declining costs and cheap financing – I am optimistic this will continue, and solar power will dramatically expand in the future.
What achievement or project have you been most proud of being part of since COP21?
The year of the Paris Agreement has particular significance for me, as it was also the year that I become Executive Director of the IEA. I was thrilled to be taking up the role at such a positive moment for global climate action. And I am extremely proud of what we at the IEA have done over the past five years to build on that foundation. We have opened our doors to key emerging economies such as Brazil, China and India, with the IEA family expanding to cover 75% of global energy consumption today. We have broadened the notion of energy security to ensure governments have the insights they need to ensure that clean energy transitions result in affordable, reliable and resilient energy supplies for their citizens. And we have become the global hub for clean energy – providing unrivalled data, analysis, police advice and on-the-ground work across all the key technologies – renewables, hydrogen, carbon capture, bioenergy, batteries, nuclear and more.
What are you most excited about in regards to COP26?
I'm very excited to see how the United Kingdom is galvanizing international action. It is doing so diplomatically and ambitiously, but also pragmatically, focusing on concrete areas where action can be taken and collective ambition strengthened. We're very happy to be supporting the United Kingdom on its clean energy transition campaign, notably through the Product Efficiency Call to Action, and I'm honoured to be part of the UK COP26 Energy Transition Council.
What are the three things you think we should prioritise in the next 12 months to ensure we have a chance of meeting 2030 emission reduction targets?
First, as I have been saying since March, we must ensure our economic recovery plans put us on a path to structurally reducing emissions. In the IEA Sustainable Recovery Plan that we published in June, we lay out measures and targeted investments that governments can take to accelerate deployment of low-carbon electricity sources, expand and modernise electricity grids, increase the spread of cleaner transport, improve energy efficiency in buildings, appliances and equipment, and improve the sustainability of fuel production and use. These measures would boost jobs and economic activity in the short term, but also strengthen countries' Nationally Determined Contributions under the Paris Agreement.
Second, emphasis on increasing the ambition of targets is excellent – as have been the important net-zero emissions announcements from Canada, China, the European Union, Japan, Korea, New Zealand, the United Kingdom and many others. But more is needed. What is important over the next year is to shape and implement concrete policy plans to reach these targets, along with systems to track and monitor progress. These efforts must include finding ways to operate and manage existing energy infrastructure, otherwise emissions from today's vast fleets of power plants and factories will put the Paris Agreement goals out of reach.
Third, these concrete policies must also look forward – it is now that we need clear policy signals and support to ensure investment in R&D and innovation will be sufficient to meet our energy and climate goals. Almost 50% of the emission reductions needed for reaching net-zero emissions by 2050 would have to come from technologies that have not yet reached the market.
What is the one most important thing in your eyes, that needs to be achieved by 2030?
We can't narrow it down to just one thing: there are so many important areas where major action is required. As the new analysis in the IEA's recent World Energy Outlook 2020 made clear, reaching net-zero emissions by mid-century requires enormous and all-encompassing efforts from across society: from companies, consumers and, most of all, governments.
But I would like to highlight an area that deserves more attention. We need commercially available technologies to tackle emissions from sectors that are the most challenging to decarbonise, notably heavy industries such as cement and steel, and long-distance transport such as aviation and shipping. We will need technology solutions – whether they are carbon capture, utilisation and storage, low-carbon hydrogen, advanced biofuels, material innovation, or changes in industrial processes. Whatever combination of technology solutions we end up with, work has to start now to make sure we have them in 2030. This requires clear policy roadmaps to give companies and investors the signals and incentives to devote the necessary resources to this huge undertaking, which is also an enormous opportunity for countries and businesses to take the lead in building the industries of the future.