Birta Kristín Helgadóttir on the key elements needed for Iceland's transition to carbon neutrality
Climate Action caught up with Birta Kristín Helgadóttir, Project Manager at Green by Iceland, to discuss the key elements needed for Iceland's transition to carbon neutrality.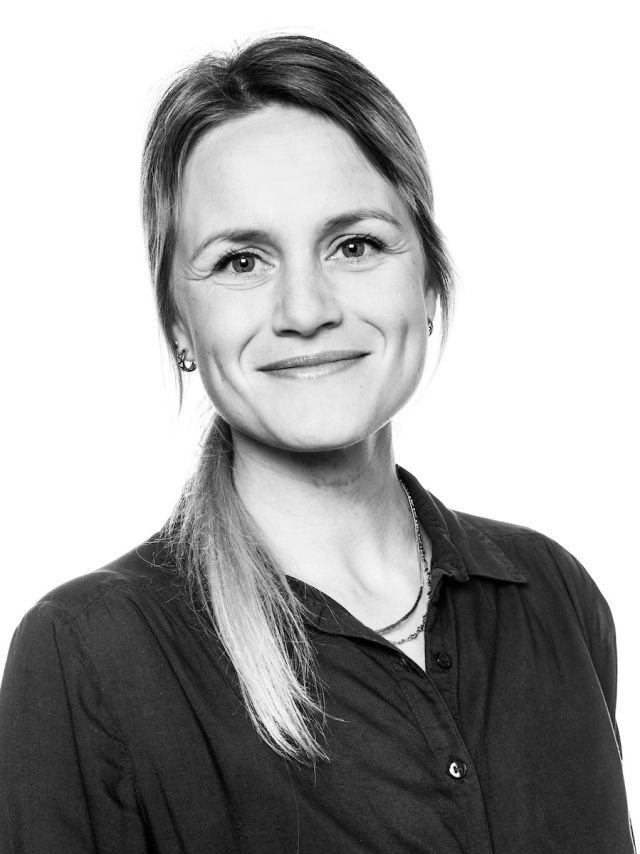 Climate Action caught up with Birta Kristín Helgadóttir, Project Manager at Green by Iceland, to discuss the key elements needed for Iceland's transition to carbon neutrality.
It was a pleasure to have you support our Roadmap to COP26 digital series. For those that missed it, what is Green By Iceland and how can our readers find out more or get involved?
Green by Iceland is a platform for cooperation on climate issues and green solutions. The role of Green by Iceland is to fight climate change locally and globally and to promote the export of Icelandic green solutions, on our path towards creating a sustainable future. Green by Iceland is especially excited to promote Icelandic expertise in renewable energy which has made a great difference in Iceland where all electricity production and house heating is derived from hydropower and geothermal energy. We are excited to take part in projects worldwide that aim to increase the share of renewables. For more information, visit our website (greenbyiceland.com), follow Green by Iceland on Linkedin and sign-up for our newsletter.
What does the next stage of the transition look like for Iceland? How are Green by Iceland helping this pathway?
Iceland has, like other Nordic nations, set the ambitious goal of carbon neutrality, in our case, by 2040.
Building upon the experience of previous energy transitions in electricity production and house-heating, which are met with 100% renewable energy, we are ready to face our third energy transition, this time we will focus on the transportation sector which accounts forapproximately 1/3 of Iceland's Effort Sharing emissions. Transforming the transportation sector would make Iceland energy-independent despite having no local fossil fuel reserves.
The Icelandic government has put forward a Climate Action Plan that details how Iceland will meet its goal of carbon neutrality by 2040. Measures include banning cars that run on fossil fuels from 2030 onwards and putting up the necessary infrastructure so electrical cars can be a viable alternative for the general public and greatly increasing the role of public transport.
Green by Iceland has the role to promote green solutions and be a platform for green solutions abroad. Locally, Green by Iceland facilitates cooperation between the business sector and the government to meet the goal of carbon neutrality by 2040. We will take part in the energy transition by promoting available solutions, connecting relevant parties, and having a good overview of what is happening in Iceland.
Iceland has set a carbon neutral target by 2040, an ambition goal. What does this roadmap look like and what are the main focus elements to help you achieve it?
The Icelandic government presented an updated version of the Climate Action Plan in June 2020, including new and elaborated actions and increased funding. The updated Plan also contained significantly improved analysis to estimate the individual and collective mitigation gains of the actions presented. All in all, there are 48 actions aimed at reducing greenhouse gas emissions and increasing carbon uptake from the atmosphere. An emphasis has been placed on implementing measures immediately; 28 actions out of 48 have already been set into motion.
The Climate Action Plan lays down how Iceland will reach its commitment in the Paris Agreement, specifically its emissions reduction goals for 2030 and later the goal of carbon neutrality by 2040. The most important part of the plan details a rapid clean energy transition in transport and increased efforts in the LULUCF sector, where Iceland has great mitigation potential in afforestation,revegetation and wetland reclamation.
There are several opportunities that will be explored as we find our way towards a carbon neutral future, some are more challenging than others such as how to replace fossil fuels for machines and larger vehicles such as buses or trucks as well as for boats. It is possible to produce methan, methanol, hydrogen and biofuels in Iceland and this is an exciting area to follow developments in.
The Climate Action Plan, addresses all major sources and sinks, and outlines climate mitigation actions in transport, fisheries, energy, industry, chemicals, agriculture, waste management and LULUCF. It is organized by how the measures relate to Iceland's commitments, as well as by each source of emissions.
Many still see Iceland as the home for Geothermal. What role will Geothermal play in the next phase of your transition and what other renewables will you be focusing on to help you reach this ambitious target?
We are a small country with vast resources, highly qualified experts, and lots of land.
Geothermal energy has been used for centuries in Iceland for washing, bathing, and cooking and today 90% of houses and buildings are connected to a district heating service and heated with natural water. The remaining 10% are heated with electricity derived from hydro and geothermal resources.
The estimated carbon savings of using geothermal energy for district heating instead of oil are 2 million tons of CO2 per year. To put that into context, that is nearly half of Iceland's total Effort sharing reduction target for 2030.
Approximately 30% of the country's electricity is supplied by geothermal energy and over 750 MW have been installed for electricity production. We have an abundance of clean energy and water, all local electricity needs are met with renewable energy, which has attracted energy dependent industry, data centres and resource parks.
Icelanders have found innovative ways for the direct use of geothermal, such as food production, luxurious spas, cosmetics, alternative fuel production and carbon capture, utilization & storage. Such circular economy solutions will surely gain importance as we transition to a fossil-free future.
In September, the Icelandic Ministry of Industries and Innovation presented its new Energy policy for 2050: A sustainable energy future. A clear vision is defined where renewable energy has replaced fossil fuels entirely, with new energy options, a smart and flexible energy system, and carbon neutrality , ensuring global competitiveness and harmony with nature and society.
Geothermal energy and hydropower are expected to continue to play the main role in the energy mix. Other renewables such as wind and solar are included in the policy as well and an emphasis is on a diverse, sustainable energy supply. Wind energy will most likely play an important role in providing energy in rural areas, as well as small hydro.
Other regions often look up to the Nordics on climate and environment related topics. What do you think other regions can learn from the cooperative nature and collaborative approach the region has taken in their regards?
The benefits of working together are immense and cooperation is essential since climate change is a global problem. The Nordics have focused on cooperation rather than competition where every step counts and it is much more important to create a sustainable future than to take credit for it.
There are already several platforms for Nordic cooperation, as well as many common declarations. The Nordic Council of Ministers set the goal that the Nordics would become the most sustainable and integrated region of the world.
Experience has shown that "the Nordics" can carry more weight by gathering under that name and offering Nordic solutions. The significance of this challenge is not lost on us, creating a sustainable way of life is ingrained in the Nordic mindset.
The Nordics have all set ambitious goals in terms of carbon neutrality and climate action plans, as well as specific plans related to blue economy, circular economy, and plastic. Together we understand the challenges the world is facing and we can offer "the whole package" of solutions so it is vital that we work together. We are simply stronger together in the battle against climate change.