The Netherlands commits 12 million euros to UN Environment
The government of the Netherlands and UN Environment today signed a new agreement to strengthen cooperation, with the Netherlands committing 12 million euros to the Environment Fund for the years 2016-2017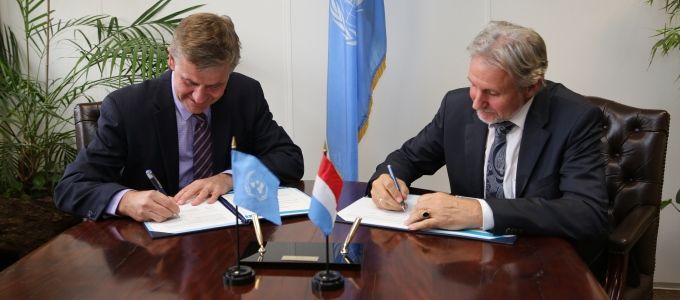 PRESS RELEASE – Nairobi – 27 September 2016 - The government of the Netherlands and UN Environment today signed a new agreement to strengthen cooperation, with the Netherlands committing 12 million euros to the Environment Fund for the years 2016-2017.
The Environment Fund is UN Environment's principal budgetary source for programming and operations.
The agreement was signed by the head of UN Environment, Erik Solheim, and the Netherlands Ambassador to Kenya, Frans Makken.
Erik Solheim said: "The signing of this agreement reaffirms the strong relationship between the Netherlands and UN Environment. The Netherlands has been a great supporter of our work and these additional funds is further evidence of their commitment to the environment."
Sponsored Content
Since 2012, the Netherlands has been the single biggest contributor to the Environment Fund.
Ambassador Frans Makken said: "The Netherlands continues to be a strong proponent of the environment and the mission of UN Environment. We are pleased to be able to continue our long-standing collaboration with this contribution, and stand ready to support UN Environment and its new Executive Director Erik Solheim in their mission to protect the planet and its people."