"We need to reimagine banking", says BBVA on climate change
One of Spain's largest banks has called on financial institutions to do more to tackle climate change.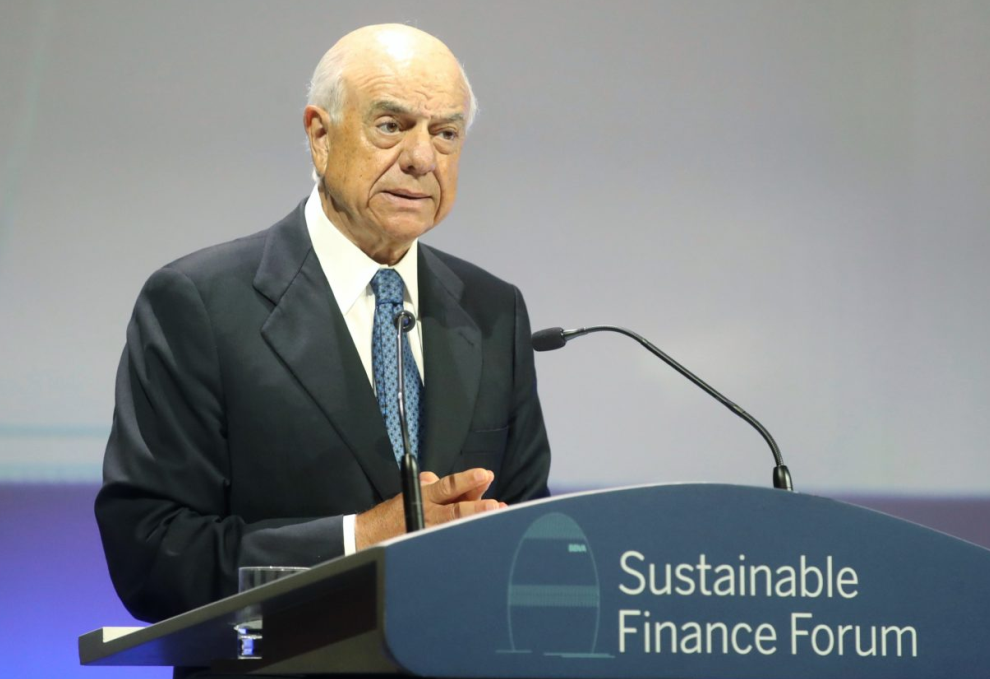 One of Spain's largest banks has called on financial institutions to do more to tackle climate change.
"Banks need to help customers drive sustainable development and transition towards a low-carbon economy", said Francisco González, BBVA's Executive Chairman.
"The burden of responsibility that rests on humanity's shoulders is unprecedented."
He was speaking at the opening of a forum on sustainable finance, hosted by the bank in Madrid, which was also attended by Spain's Deputy Prime Minister.
"We need to reimagine banking", he said, "banks need to redefine their purpose", seeking to be transformational and making a difference in people's lives.
BBVA sees the social landscape for financial institutions changing rapidly, precipitated by shifts in what banks are expected to do by investors, governments and the public alike.
These include the landmark Paris climate agreement and the need to support the UN's Sustainable Development Goals; the latter is estimated to require €6 trillion of investment each year out to 2030.
In response, BBVA has been quick to see an opportunity to corner the growing market in green finance. In March, the bank unveiled its 'Pledge 2025', designed to transform its operations to focus more on sustainable finance and the need to combat climate change. The bank, Spain's second largest, has committed to invest €100 billion in climate projects by 2025 and cut its own carbon emissions by 68 percent.
Speaking at a separate event on sustainable investment earlier this year, BBVA also drew attention to the pressures on the sector to reveal its exposure to the risks posed by climate change.
This work is being led by the new Task Force on climate-related Financial Disclosures, which contains the Governor of the Bank of England and Michael Bloomberg.
Implementing the Taskforce's recommendations on transparency is "the future of climate disclosure, including for banks, but it is complex", remarked Antoni Ballabriga, the bank's global head of responsible business.
Photo: Francisco González speaking in Madrid, 9 May.