Sinar Mas intends to regain image
The Indonesian conglomerate, Sinar Mas Group, has hired Cameron Hume, the former US Ambassador to Indonesia, as an adviser, according to Detik.com.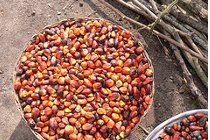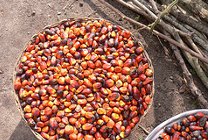 The Indonesian conglomerate, Sinar Mas Group, has hired Cameron Hume, the former US Ambassador to Indonesia, as an adviser, according to Detik.com.

Ambassador Hume stepped down from his post at the US embassy in August after serving three years in the role.

Sinar Mas has attracted controversy over recent years and the move comes as the company works to improve its image. Sinar Mas has faced criticism over the environmental practices of some of its holdings, including Asia Pulp & Paper (APP) and PT Sinar Mas Agro Resources & Technology (SMART), a palm oil company.

SMART has been linked to various misdemeanours, including inadequate consultation with local communities, failure to secure proper development permits, and clearing of peatlands and forests without following internal controls, according to a recent audit. The conduct violated standards set by the Roundtable on Sustainable Palm Oil (RSPO), so the company is now working to come into compliance with the standards.

Companies worldwide boycotted the palm oil market from 2009 due to social and environmental concerns. US fast food giant Burger King stopped buying palm oil from Sinar Mas and its subsidiaries after Greenpeace mounted a successful campaign against its land-clearing practices.

The World Bank was also involved in the embargo and suspended International Finance Corporation (IFC) funding to the palm oil industry following concerns. However the organisation recently proposed resuming investment as it nears the end of its new multifaceted consultation.

The revised World Bank palm oil strategy, which intends to take into consideration all stakeholders, is scheduled to come to the end of its developing stages in March 2011. The proposed move has roused relief for corporations worldwide whilst attracting mixed reactions to its plan to finance only firms pursuing green standards.

What the World Bank's plans for the Sinar Mas Group and its new advisor involve will not be certain until the company's palm oil strategy reaches its final stages.

APP, another subsidiary of Sinar Mas, and one of Indonesia's largest pulp and paper suppliers, lost much of its customer base following complaints over its environmental record in Sumatra. Sumatra has lost about half of its natural forest cover since 1985, according to an assessment released last month by the World Wide Fund for Nature (WWF).

APP has also been criticized for greenwashing methods, including the use of front groups to launch public attacks on companies that have dropped its products, and on NGOs that have raised concerns about its environmental conduct.

Both APP and SMART maintain they operate within Indonesian law and are working to improve operations. Time will tell whether Hume's hiring will improve the company's operations and the reputation of the palm industry.
Author: Marianna Keen | Climate Action
Image: OneVillage Initiative/ Flickr