Obama targets energy security and promotes biofuels
President Obama outlined his energy security policy to an audience at Georgetown University. He focussed on moving away from foreign oil and promoted natural gas and biofuels as a cleaner, more secure option. Green groups criticised the continued reliance on fossil fuels that Obama proposed.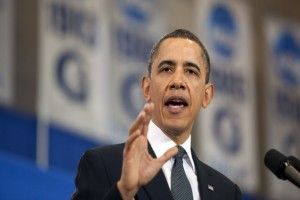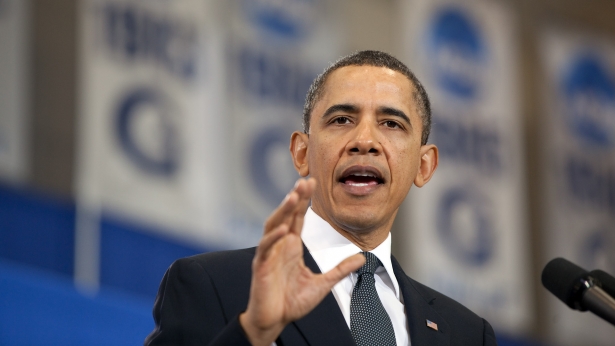 U.S. energy security can be achieved by moving away from foreign oil and towards shale natural gas and renewable biofuels, says President Obama.

In a mixed speech, outlining his administration's "Blueprint for a Secure Energy Future", Obama promoted investment in clean energy technology but also made it clear that the United States would still need to burn fossil fuels to "make its economy work".

Obama is frustrated that the U.S. has fallen behind in the clean energy market and called for the country to "win the future".

"Other countries are now exporting technology we pioneered and they're going after the jobs that come with it, because they know that the countries that lead the 21st century clean energy economy will be the countries that lead the 21st century global economy."

The speech had a positive reaction from the biofuels sector and natural gas producers but Friends of the Earth and Greenpeace USA have been highly critical.

Damon Moglen, Friends of the Earth Climate and Energy Director, highlighted Obama's support for fossil fuels, corn ethanol and nuclear power and said: "This speech was more about polluting the future than winning it."

Obama highlighted transportation as a sector overly dependent on oil.

He believes the country can cut imports by a third in just over a decade and replace it with shale natural gas and biofuels.

On transportation his administration plans to lead by example – the federal fleet will be 100 per cent alternative fuel, hybrid or electric by 2015.

The President's administration is investing in biofuel gas stations and research into next generation biofuels.

Over the next two years four next-gen biorefineries will begin construction, said the President and the Department of Energy announced $12 million for laboratories and small pilot-scale projects developing advanced biofuels.

In response to the speech, Mary Rosenthal, Executive Director of the Algal Biomass Organization, said: "On behalf of the U.S. algae industry, I want to thank President Obama for his forceful support of domestic biofuels."

Biofuels have recently been trialled in U.S. Air Force jets and Obama expects them to be vital to commercial aviation as well.

Despite the various green pledges, the President is not expecting the U.S. to move too far from oil.

He said: "Even for those of you who are interested in seeing a reduction in our dependence on fossil fuels, the fact of the matter is, that for quite some time, America is going to still be dependent on oil in making its economy work."
For further information:
Full Barack Obama speech at Georgetown University, Washington D.C.
Image: Pete Souza | White House Photo