New UN-led global partnership to boost the green economy
Partnership for Action on a Green Economy will provide key services for clean technologies, resource efficiency, green skilled labour, well-functioning ecosystems, and good governance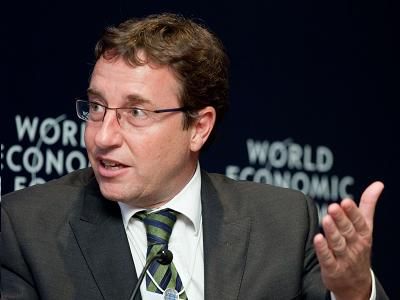 A new partnership led by the United Nations is set to have a significant impact on the economies of 30 countries and could boost global clean technology development and resource efficiency to unprecedented levels.
The Partnership for Action on a Green Economy (PAGE) will provide a comprehensive suite of green economy services that will enable countries to transform their national economic structures to develop sustainably.
PAGE consists of UN partner agencies including the United Nations Environment Programme (UNEP), the International Labour Organization (ILO), the United Nations Industrial Development Organization (UNIDO) and the United Nations Institute for Training and Research (UNITAR). The UN Development Programme (UNDP) is also set to join PAGE.
The first Global PAGE Conference took place on Tuesday and Wednesday this week and was hosted by the United Arab Emirates (UAE), under the auspices of His Highness Sheikh Mohammed Bin Rashid Al Maktoum, Vice-President and Prime Minister of the UAE and Ruler of Dubai.
The event attracted more than 30 ministers of finance, environment, labour and trade from around the world in addition to high-level UN officials, international experts, representatives from the business community and civil society.
Over US$11 million was announced in support of PAGE activities by donors including Finland, Norway, the Republic of Korea, Sweden and Switzerland.
Countries such Burkina Faso, Peru, Mauritius, Mongolia, and Senegal will benefit through a shift of investment and policies towards a new generation of assets that include clean technologies and resource efficient infrastructure, green skilled labour, well-functioning ecosystems, and good governance.
In his welcome address, the UAE Minister of Environment and Water, Rashid Ahmed Bin Fahad referred to the UAE's Vision 2021 and Green Growth Strategy, which was launched in 2012.
Minister Rashid Ahmed Bin Fahad said: "As the United Arab Emirates begins its own journey towards a more sustainable future, it is fitting that we host the inaugural meeting of the UN-led Partnership for Action on Green Economy - PAGE. The next few days are an opportunity to identify innovative ideas and best practices, which can be replicated and scaled-up, as well as areas of common concern that need further study and resolution. Together, country by country, we can contribute to a global transformation – one that is thriving for future generations".
Speaking on behalf of UN PAGE partners, Achim Steiner, UN Under-Secretary-General and Executive Director of UNEP said: "The Partnership for Action on Green Economy has the potential to help countries improve human well-being and social equity, while significantly reducing environmental risks and ecological scarcities in line with their own national development priorities. Growth in income and employment would be driven by public and private investment that reduces carbon emissions and pollution, enhances energy and resource efficiency, and prevents the loss of biodiversity and ecosystem services."
"The time has now come to ensure that by 2015 – when the UN Millennium Development Goals transcend into the Sustainable Development Goals – the global community has the strategies and the policies in place to fully integrate nature into economic planning and accounting. Lifting the world's 1.2 billion poorest to a life of dignity will require financing, innovation, technology transfer and capacity building, along with effective governance and mutually beneficial partnerships at all levels. Underpinning all that is the sustenance of the natural capital upon which any form of development relies," he added.
Also speaking at the PAGE inaugural session were: Oyun Sanjaasuren, Minister of Environment, Mongolia; Jae-Hyun Lee, Deputy Minister of Environment, Republic of Korea; and Katariina Poskiparta, State Secretary, Ministry of Environment, Finland.
Participating in the event were ministers and high-level representatives from Bhutan, Brazil, Burkina Faso, Cambodia, China, Denmark, Ghana, Indonesia, Jordan, Kenya, Mauritius, Mexico, Morocco, Norway, Palestine, Peru, Republic of Armenia, Republic of Moldova, Saint. Lucia, Senegal, Seychelles, South Africa, Tanzania, Tunisia, Uganda and Uruguay.
The outcomes of the two-day conference are expected to contribute to the post-2015 development talks, currently under way at the United Nations, as well as other international arenas, such as the first United Nations Environment Assembly (UNEA), due to be held in Nairobi, Kenya this June.
The event is one of the first opportunities, since the UN Rio+20 conference in 2012, for governments and other stakeholders to take stock of national progress on the Green Economy as a pathway for achieving sustainable development and poverty eradication.