India names first 20 'smart cities' for $7.5bn project
India confirmed the first 20 cities to receive funding for a makeover on Thursday as part of the government's 100 smart cities project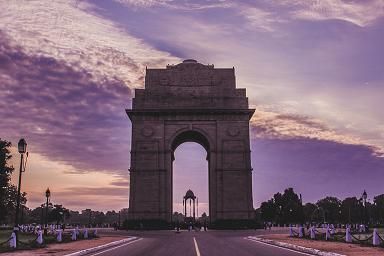 India confirmed the first 20 cities to receive funding for a sustainability makeover on Thursday as part of the government's 100 smart cities project.
The cities will be provided with secure access power and water supplies, proper sanitation and public transport in a $7.5 billion makeover.
The aim of the project is to convert the cities into smart cities with living standards comparable to Europe.
Urban Development Minister Venkaiah Naidu named the first set of cities on Thursday that will be targeted for the smart makeovers.
The first 20 cities include Chennai in the south, which was severely impacted by floods in 2015 partly due to flawed urban planning.
Part of New Delhi (pictured) will be rejuvenated under the project and tourist destinations Jaipur and Udaipur in Rajasthan and Bhubaneswar in the east were also confirmed in the first set to receive funding.
Many Indian cities lack basic infrastructure including sanitation systems and are experiencing a population boom with millions of people migrating from the countryside.
Thirteen cities in India are among the 20 most polluted cities in the world, according to the World Health Organization (WHO), with the capital New Delhi topping the list.
Prime Minister Narendra Modi has pledged to create 100 new smart cities by 2022 that will have reliable infrastructure such as waste management and efficient public transport as well as internet connectivity and e-governance.
The project is also designed to boost investment and create millions of job but has faced criticism for making a slow start.
The federal government has faced challenges in passing new legislation on acquiring land and building roads which caused delays in providing modernised infrastructure.
Approximately 35 million people live in the first set of cities and Naidu said: "This game-changing mission marks the end of a business-as-usual approach."