India to power all government ports with renewable energy
According to reports, India plans to power all 12 of its major domestic ports with renewable energy, the first country in the world to so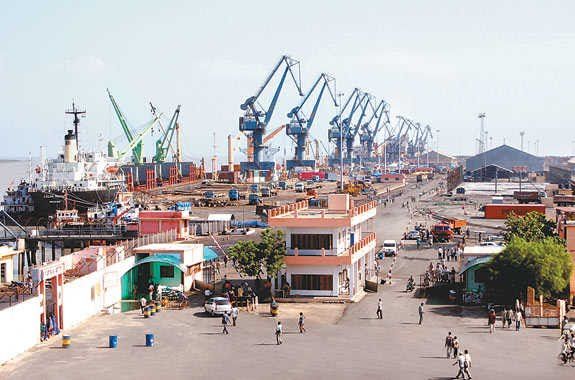 According to reports, India plans to power all 12 of its major domestic ports with renewable energy, the first country in the world to so.
Under the plans, a total of 200 megawatts (MW) of wind and solar energy generation capacity will be installed at the 12 government-owned ports by 2019, according to officials.
Approximately 150 MW will come from solar power, with the remaining 50 MW coming from wind power generation.
Officials hope that this capacity could be increased to 500 MW in the coming years.
A senior government official told The Economic Times: "These renewable energy projects will help in the reduction of carbon emission and lead to improvement of environment around the ports."
They went on to say: "All our ports are cash-rich... The ports have started the process of setting up renewable energy projects from profits."
In addition, almost every railway station in the country will soon be powered by solar, according to plans laid out in India's union budget.
The move is a part of the Indian Railways' mission to harness 1,000 MW of solar energy by 2020.
Under the project, stations will be fitted with rooftop solar power systems in addition to the setting up of solar power plants through developer mode along with a long term Power Purchase Agreement (PPA) by the railways.
For the latest news on renewable energy, sustainability and climate change, sign up to our free newsletter here.