Goldman Sachs buys solar power portfolio for $350m
Goldman Sachs has stepped up its interests in renewable energy with a significant asset purchase.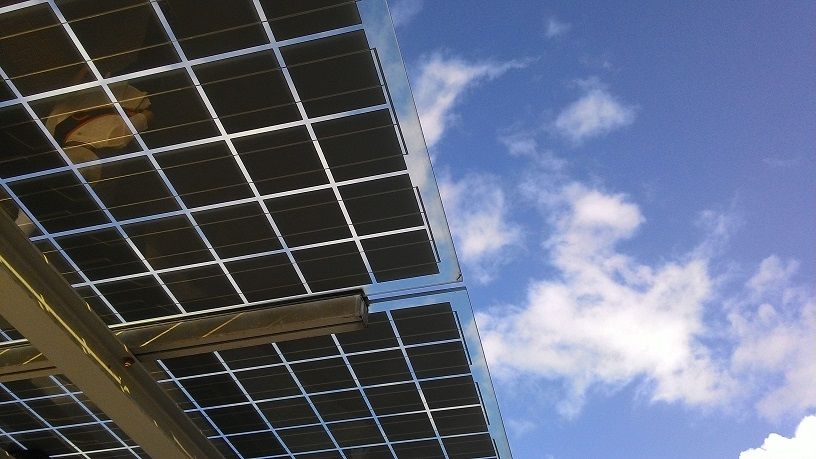 Goldman Sachs has stepped up its interests in renewable energy with a significant asset purchase.
The investment bank has bought a total of 76 solar projects from South Jersey Industries (SJI) worth $350 million, through its Goldman Sachs Asset Management (GSAM) arm.
The projects have a combined capacity of 204 megawatts and are dotted around 143 sites across New Jersey, Maryland, Massachusetts, and Vermont. SJI states the distributed solar energy provides power to schools, hospitals and industrial facilities.
Michael J. Renna, President and CEO, SJI said: "we are pleased to partner with GSAM in transitioning these high-quality assets to new ownership."
The deal is expected to close by the end of the year with $63 million of the purchase price coming forward by next week.
"This transaction represents the latest chapter in our ongoing effort to transform our business by monetizing non-core, non-regulated businesses and increasing investments in regulated assets that provide highly-visible cash flows and earnings," he added.
The purchase adds to Goldman Sach's growing portfolio of renewable energy assets, and the bank is bullish on the technology's future growth potential.
Last year, it bought $300 million of loans from Mosaic, the largest solar power lender in the US.
The bank set itself a target in 2015 to invest $150 billion into clean technologies and the low-carbon economy by 2025. At the time, Lloyd Blankfein, Goldman Sachs chairman and CEO commented that: "Over the past 10 years, we have built on our commitment to harness market-based solutions to help support a healthy environment and address the problem of climate change".
"We will continue to work towards deploying innovative financial mechanisms through an expanded investor base focused on environmental opportunities".
Goldman Sachs created its first environmental policy in 2005 and since then has invested an estimated $99 billion in clean energy projects.