French government launches major COP21 climate drive
France has launched a major final push for publicity in advance of December's historic climate talks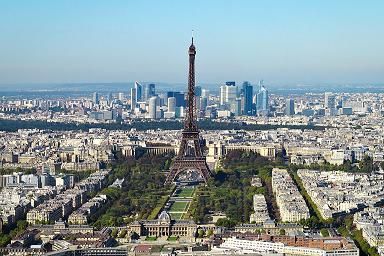 France has launched a major final push for publicity in advance of December's historic climate talks.
France is hosting the crucial United Nations Climate Change Conference, otherwise known as COP21, from 30 November to 11 December and has launched a final diplomatic drive to push the international community towards reaching a global climate deal.
France's ambassadors in embassies and consulates across the world have been instructed in how to communicate the messages to the governments they deal with.
Ambassadors have been holding public events, private meetings, talks with their diplomatic counterparts, businesses, NGOs and even schoolchildren.
French President François Hollande has been visiting world leaders over the past year, urging them to participate at the meeting and help to secure an international deal to limit greenhouse gas emissions and prevent an average global temperature increase of 2°C above pre-industrial times.
Laurent Fabius, foreign minister, who will be in charge of the talks, has made it his mission, with a schedule of events and public speaking.
Ségolène Royal, Minister of Ecology, Sustainable Development and Energy, has been touring conferences and summits across the world and a special ambassador has been appointed, Laurence Tubiana, who has also embarked on a whirlwind tour of global capitals.
Sylvie Bermann, the French ambassador to the UK, said: "It's a top priority for our diplomacy. All our ambassadors are fully mobilised, all around the world."
In India and Poland in, French embassies have reached out to local officials, and President Hollande's recent visit to Morocco has resulted in what Bermann called "a close cooperation with the Moroccans".
Recent weeks have seen increasing momentum gather in Paris around COP21 with the outer walls of the foreign ministry covered in banners declaring the messages of Paris Climat 2015.
Paris' most famous landmark, the Eiffel Tower, has lit up at night with climate slogans, and a research boat, sponsored by the French fashion brand Agnès B, that has toured the US, London, Scandinavia and other regions has returned home to France.
For Hollande, whose low poll ratings have seen him become the most unpopular French president on record, securing a climate change deal is crucial for his reputation.
According to one official source: "For Hollande's administration, this is not just about the climate: it is about the government's political survival… They need this to be a success, to have something to celebrate, as they're in trouble in so many other areas of politics."
France will go to the polls in regional elections while the climate talks are ending in December, in two rounds on 6 and 13 December and in order to retain power it is expected that Hollande will need a effective outcome from the climate negotiations.
Governments will meet over two weeks under the auspices of the United Nations in the first attempt for six years to forge a new global agreement on climate change.
COP21 is seen as the last opportunity for the two-decades-old UN process to bring nations together to tackle what many scientists regard as the biggest single threat to humanity.
Tubiana has promised that December's talks will differ greatly from the failed negotiations held in Copenhagen in 2009.
The text for Paris is just over 20 pages, in a move French hosts hope will make it possible to sign it off in the two weeks of talks.
World leaders, who arrived only at the end of Copenhagen, will land in Paris for the first day of talks, before handing over to their ministers and negotiators later in the process.
The financial outlook is also more positive for Paris talks, as last week the World Bank promised to
Christiana Figueres, Executive Secretary for UN Framework Convention on Climate Change (UNFCCC). "The French have done an excellent job… They have made a great effort."
Talks will begin on 30 November, and is expected to attract close to 50,000 participants, including 25,000 official delegates from government, intergovernmental organisations, UN agencies, NGOs and civil society.