Firm buys exclusive licence to bacterial biofuel tech
Biofuels are a controversial renewable energy source because of deforestation and their impact on food security. One solution could be producing biofuel using genetically modified bacteria. Phytonix Corporation have signed an exclusive licence for cutting edge technology in this area and hope to take their fuel to market before the competition.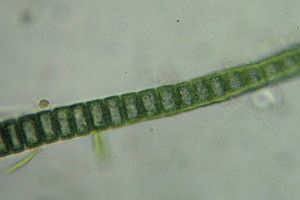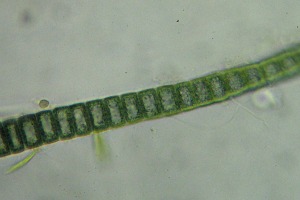 As fuel prices continue to rise and with the continuing threat of climate change it is clear that businesses and consumers need a viable, affordable alternative at the petrol pumps and Phytonix Corporation believe that they can provide the answer in the form of bacteria-produced biofuels.

The company announced (14 March) that they have acquired the exclusive global licence for a technology that produces 1-butanol; a fuel Phytonix believe can replace petroleum (gasoline), using specially designed cyanobacteria, blue-green bacteria that obtain energy through photosynthesis.

In partnership with the Angstrom Laboratory at Uppsala University in Sweden, Phytonix is developing a bacteria using synthetic biology that they believe to be unique in its safety and ability to produce alcohol direct from photosynthesis.

Usually biofuels come from fermenting the sugars produced by a plant when it photosynthesises – the alcohol formed can then be burnt as an energy source.

Phytonix CEO Bruce Dannenberg told Climate Action that their method is different because the cyanobacteria are genetically engineered to produce fuel instead of expending energy producing food.

"It's definitely more efficient – cyanobacteria are some of the most efficient organisms in the world in terms of photosynthetic efficiency and most of the fuels you see are biomass intermediated, this is a direct solar fuel just like a solar panel."

Inevitably there will be public concern about a technology such as this where synthetic biology and genetic modification are used because of the possibility of the organism escaping into the natural environment.

Dannenberg said: "Phytonix is very committed to sustainability and to the environment and environmental safety and so we want to be the leader in this area."

Phytonix has patented 'biosafety' guard technologies that are incorporated into the bacteria's genetics.

These technologies include limiting the bacteria's ability to replicate and preventing it from surviving in an atmosphere containing nitrogen so they could not survive in air.

The company is producing butanol rather than ethanol because, according to Dannenberg, it is easier to extract from solution, non-corrosive and can be used as a direct replacement for petrol (gas).

"It can go right from the manufacturing plant to the gasoline pumps, or 'bute pumps', in this case."

At the moment, the technology is still in development – pilot-scale production is expected in two to three years with industrial-scale, almost 400 million litres per year, by 2016.

The market is competitive – in 2009 Craig Venter's Synthetic Genomics signed an agreement with ExxonMobil to create the next generation of biofuels.

But with their technology, biosafety and focus on butanol, Dannenberg believes they have an edge over their competition.

For further information:

Phytonix Corporation

Angstrom Laboratory, Uppsala University