European cities commit to net zero buildings
As part of the World Green Building Council's initiative, European cities have committed to net zero buildings.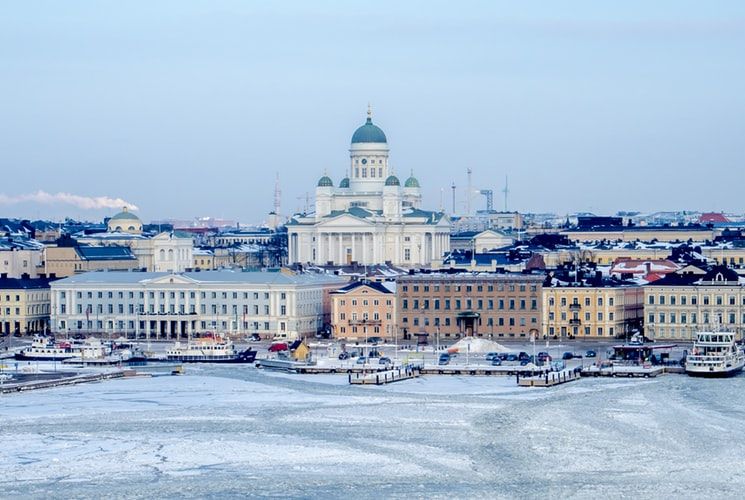 As part of the World Green Building Council's initiative, European cities have committed to net zero buildings.
Today, leading European cities and companies have pledged to reduce carbon emissions from their buildings to net zero.
Helsinki, Finland and Valladolid, Spain have signed the World Green Building Council's (WorldGBC) Net Zero Carbon Buildings Commitment, alongside property sector leaders Carbon Credentials, Grimshaw Architects and Grosvenor Group.
By signing the Commitment, the cities and companies pledge to reach net zero emissions for their own buildings by 2030, and cities pledge that all buildings in their cities will meet the target by 2050.
Helsinki and Valladolid join 26 other leading cities across the world that have already signed the Commitment. Helsinki has pledged to be entirely carbon-neutral by 2035, one of the world's most ambitious city climate targets.
Jan Vapaavuori, Mayor of Helsinki said: "Climate change is the most crucial challenge of our time and buildings are at the heart of the fight against it. The City of Helsinki is committed to taking very ambitious measures in its building stock to reduce heat consumption and increase the use of renewable energy. About 45 percent of Helsinki's emission reduction potential is related to buildings, so for us it's the natural place to take climate action."
Grosvenor Group, one of the world's largest privately owned international property companies, has also signed the commitment. On top of taking property it directly manages - including some historic listed buildings - to net zero by 2030, the company is committed to work towards all buildings across its portfolio, directly and indirectly-managed, to be embodied and operational net zero carbon by 2050.
The commitments were unveiled today at a Brussels summit hosted by the BUILD UPON2 project.
Bruno Sauer, CEO of GBC España, the project coordinator said: "As the COP25 climate negotiations open in Madrid this week, the partners of the BUILD UPON2 project are calling on public and private sector leaders to commit to decarbonising their building stock, and work with us to develop ambitious strategies to renovate and regenerate our buildings."
Join Bruno Sauer and the World Green Building Council at the Sustainable Innovation Forum 2019, alongside COP25, on the 10-11 Decemeber in Madrid, Spain. Register now to secure your pass.