Emerging stronger: Practical action to improve sustainable investment practices and support COVID-19
Mike Tyrrell looks at how to improve sustainable investment practices and support COVID-19.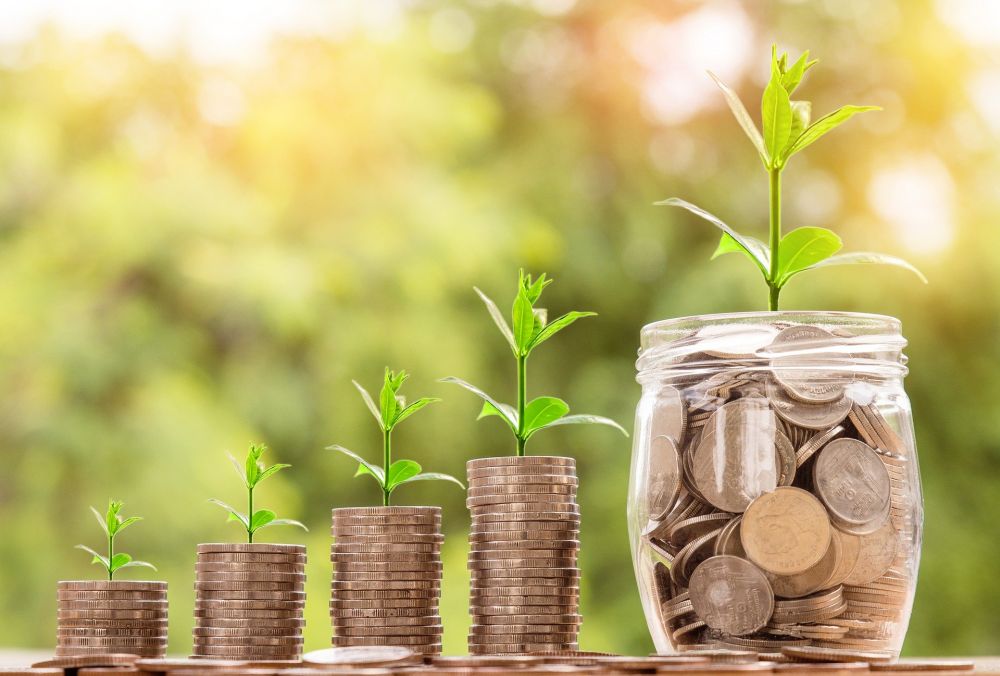 If there is anything that you can be doing now to support those affected by, or at risk from COVID-19, please stop reading this blogpost now and do that thing. It is more important than this blogpost.
If, like me, however, you and yours are safely isolated and you have time to think beyond this immediate emergency and consider the role that ESG and sustainable investment will need to play in delivering a safe and sustainable future, please read on, help us advise the European Commission on sustainable investment research and raise some money for frontline COVID-19 support at the same time.
EC Study on Sustainable Investment Data, Ratings and Research
SRI-CONNECT and Hindsight Consultancy has been appointed, as part of a research consortium, to conduct a major study for the European Commission into the provision and use of sustainable investment data, ratings and research.
This study will inform the EC's Sustainable Finance Action Plan, Review of the Non-Financial Reporting Directive and Green New Deal. More significantly, it could revolutionise the way that sustainable investment research contributes to mainstream investment decision-making.
Because of the far-ranging implications of the Study, we are conducting it with full transparency (and publishing what we already know and need to find out) and canvassing as many views as we can. Indeed, broad and deep interviewing of investors, companies and research providers of all types - across the sustainable investment value chain - is a fundamental part of our research process.
… and then COVID-19 hit
Like you, our research team is now sitting at home. We were planning a schedule of interviews with heads of research, senior sustainable investors and listed companies (IRO and CSR managers) across Europe and the world. We have developed a set of well-targeted questions that planned to ask different value chain participants about your experience of the sustainable investment research value chain and the ways that it could be improved.
Like you, we also wish we could be doing more to support those on the front line facing the COVID-19 emergency.
And then it occurred to us:
If we could persuade our target respondents to answer our questions online (rather than via telephone interview), we could reduce the research time required and donate our fee to a charity operating at the frontline of COVID-19 response. Essentially, we have found an efficiency in our process and would like to donate that efficiency to someone who really needs resources right now.
The sum allocated to SRI-CONNECT and Hindsight Consultancy for interviewing is EUR 20,000. So, in as much as you, leaders of the sustainable investment industry, complete our surveys online, we will donate that money to the WHO COVID-19 Solidarity Response Fund.
It's a win-win-win efficiency:
You win, because you contribute your views and add your influence to the way that sustainable investment data, ratings and research are regulated and provided in future
The EC wins because they benefit from your ideas and advice as they seek to improve the foundations upon which sustainable investment is built
The WHO COVID-19 Solidarity Response fund benefits from any donation that we can make
Now, let's be absolutely clear. It's a tiny gesture. It pales into insignificance beside the contribution that healthcare and essential workers run every day. But it is something. And it is something that we can all do from the safety of our laptops - which is where we are obliged for everyone's safety to stay. And something is something. So, please do something.
If you are in charge of sustainable investment at an asset owner, an asset manager or a research provider (whether ESG agency, sell-side broker, credit rating agency or other), please share your thoughts via the appropriate survey now.
If you are an investor relations or CSR manager at a listed company, please share your experience of sustainable investment via the Listed Companies survey here
If you don't fit into one of these categories - but know someone who does, please 'like' this blogpost and forward it to them.
It is often observed that investors are short-termist and that money and information moves too fast. Well, let's move both fast now. Let's get 200 responses to these questions by the end of the week and get this money to where it is needed.
Emerging stronger: A longer term view
In this blogpost, we have prioritised, our message about how your action could support a COVID-19 response. However, senior industry professionals will (appropriately) only want to participate in this research process if they believe that their contribution will be of relevance and significance to the overall research study and to the shape of sustainable investment data, ratings and research practice in future. We provide details of this in a second blogpost: Emerging stronger: Part II: Practical action (COMING SOON) to improve sustainable investment data, ratings and research practices.
Important note: The views expressed and practices deployed in the conduct of this research and determined by the research consortium alone. None of the information provided, arguments presented or practices used should be attributed to the European Commission and no inference should be drawn or endorsement implied of any of the ideas by the European Commission. This request for proposals contains the full extent of the European Commission's public views on this subject.
Read the original blogpost here.