Clipper will sell plastic-free tea bags within months
Clipper Teas is the latest retailer to bow to customer demands and remove plastic from its tea bags.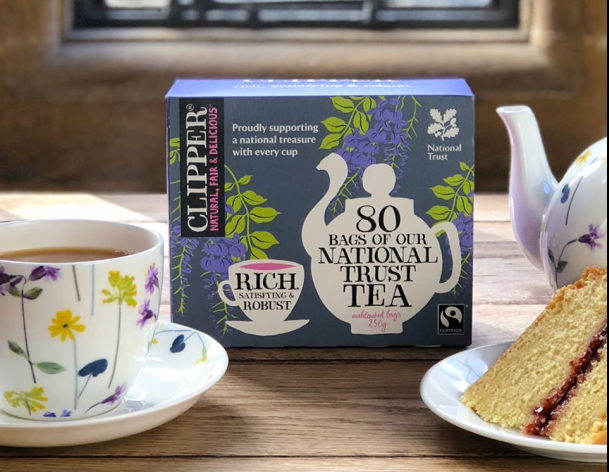 Clipper Teas is the latest retailer to bow to customer demands and remove plastic from its tea bags.
The brand has long promoted itself as "a different kind of tea company" with "ethical credentials". This includes purchasing its tea from established fair trade sources around the world, and using environmentally friendly unbleached tea bags.
However, up to now the company has followed the industry standard of using small amounts of plastic to help seal tea bags. This has now changed after repeated campaigning to stop the practice among major tea brands. Both PG Tips and the Co-op announced similar plans earlier this year after successful trials, and petitions, to use biodegradable alternatives.
While the move from PG Tips has been attributed to an online petition from a frustrated gardener, a new UK campaign is calling on Yorkshire Tea, Typhoo, Tetley and Twinings to adopt similar methods; the petition has so far collected 127,000 signatures.
Adele Ward, brand controller at Clipper, said: "To help minimise our impact on the environment our aim is to create a teabag paper made from all plant-based material. Not only will it be biodegradable, but it will remain unbleached and adhere to our organic principles. The development of this new substrate, which is completely GM free and 100% unbleached, means it is taking a little more time to finalise, but is a key priority. We hope to have a plastic-free teabag in operation by the summer."
The UK Tea and Infusions Association has in the past argued that using conventional tea bags are still compostable and a valuable source of organic matter, despite the very small amounts of plastic they contain.
An estimated 165 million cups of tea are drank in the UK every day and the vast majority of these use a tea bag. This makes for a huge amount of potential contamination which finds its way into compost heaps, the countryside and rivers alike.
Photo Credit: Clipper