ARISTOTELES Sky - The Energy Cloud for Nations
The Energy Cloud for Nations – Kaiserwetter opens up a new era of effective climate governance presenting its new B2G product at the COP25 Sustainable Innovation Forum in Madrid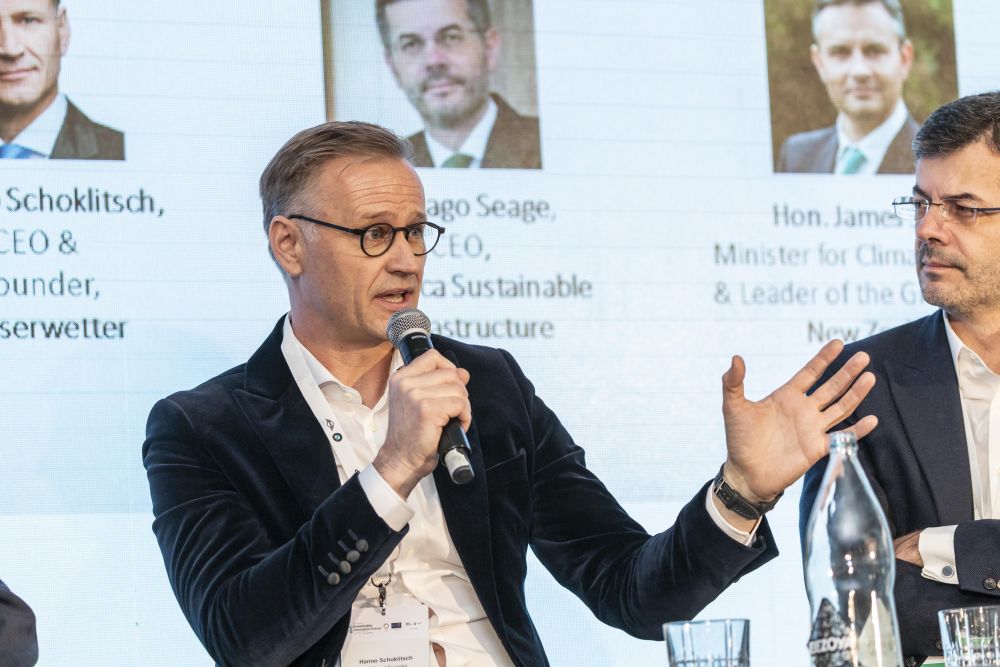 Theoretically, countries like Spain and Germany are already there: In both countries, renewable energy capacities exceed domestic demand by far – Spain has 117% of its electricity load peak installed, Germany even 191%. But both countries are far from reaching their specific climate goals. The countries exemplify one of the key challenges to energy transition: To precisely and reliably meet the clearly defined climate goals, countries not only need more renewables but also increased intelligence capabilities to govern the transition effectively. Right at this point, artificial intelligence can make the crucial difference: Presenting its new business-to-government platform ARISTOTELES Sky – The Energy Cloud for Nations, the German IntelliTech-company Kaiserwetter outlined how IoT helps countries to speed up energy transition and mitigate the transition risks of countries and regions.

Artificial intelligence embedded in the cloud provides national and international governments and authorities with detailed insights into their status and progress of their energy systems' decarbonization process. Based on real-time production data enriched with spatial data the Energy Cloud for Nations enables a simulation of national and regional energy systems, world-wide unique in its highly detailed time and space resolution. The IoT-based cloud platform creates an optimized match between regional energy generation and demand creating a new energy future characterized by a demand-side approach where the power supply follows the specific load profiles. This mitigates the energy transition risks as the planning of new capacities, including renewable generation, storage, grid expansion and load shifting through flexible consumption and prosume, gains a new, unprecedented accurateness. The Energy Cloud for Nations makes it possible to speed up energy transition without the risk of false decision-making and failed investments.
ARTISTOTELES Sky – The Energy Cloud for Nations is based on private national clouds for data management, operating highly effective and secure without affecting the IT infrastructure of supply systems of individual national markets. The global scalability of ARISTOTELES Sky is guaranteed as Kaiserwetter is partnering with SAP since 2017, developing digital innovation that is now ready to be deployed internationally.

"ARISTOTELES Sky enables target-sensitive planning and governing of the energy transition: It is the best example of how IoT and AI are becoming key drivers for an effective climate policy and a successful, risk-minimized shift to a green economy," said Schoklitsch.