Apple issues record $1.5bn green bonds
Technology giant Apple has issued $1.5 billion in green bonds to finance low-carbon projects across its global operations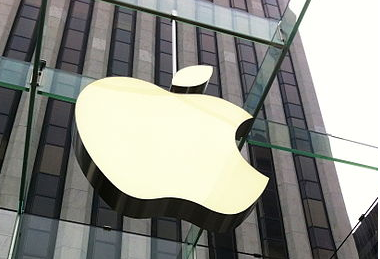 Technology giant Apple has issued $1.5 billion in green bonds to finance low-carbon projects across its global operations.
The bond is the largest of its kind to be issued by a U.S. company, according to Apple's head of environmental policy.
The California-based firm said the finance generated by the green bonds will go towards renewable energy projects, energy storage and energy efficiency, green buildings and resource conservation.
Earlier in February, Moody's Investor Services said it expects to see the issuance of green bonds rise to over $50 billion in 2016, following a record $42.4 billion issuance in 2015.
The increasing interest in the green bonds market has been partly attributed to the international Paris Agreement climate deal that was signed by 195 countries in December.
The deal includes pledges from UN member states to reduce greenhouse gas emissions and boost clean energy production with the aim of avoiding dangerous levels of global warming.
Lisa Jackson, vice president of environment, policy and social initiatives at Apple, told Reuters that the COP21 Paris climate summit, where hundreds of companies pledged to green their investments, prompted Apple to launch the green bond.
Jackson said Apple's new green bond "will allow investors to show they will put their money where their hearts and concerns are."