17 million 'smart' streetlights to be installed globally by 2017
Smart streetlights could illuminate cities around the world by 2017 with Madrid, Boston, Los Angeles and New York already committing to the upgrades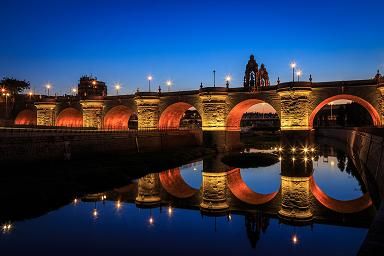 17 million "smart" streetlights could illuminate cities around the world by 2017 with Boston, Los Angeles and New York already committing to the upgrades.
The Spanish capital Madrid has announced one of the largest projects yet which will be a 225,000-light retrofit.
Controlling lighting costs and lower electric bills have been key drivers of the projects but environmental factors have also been important with the new upgrades set to help cities achieve climate targets.
Energy efficient streetlights are becoming the popular platform for networks capable of hosting a range of smart city applications such as traffic information and environmental monitoring systems.
California-based Silver Spring Networks have a key presence in the market and have connected more than 20 million devices.
Silver Spring Chairman, President and CEO Scott Lang, said: "Together, we are transforming the industry by unlocking exceptional efficiencies, driving record consumer satisfaction levels and improving the sustainability of our communities."
Many of the devices come courtesy of the company's smart grid relationship with utilities such as Duke Energy and Florida Power & Light.
Silver Spring has five customers monitoring more than one million sensors, meters and controls; its FP&L relationship covers 4.5 million gadgets, said C.J. Boguszewski, global commercial director for smart cities and street lighting with Silver Spring.
The company's urban installations include work in Copenhagen, Glasgow and Miami.
Silver Spring is participating in the ambitious pilot project in Paris that aims to reduce public lighting energy consumption by 30 per cent over the next decade.
Boguszewski said: "Cities are looking for sustainable ways to compete on a global stage, so we've taken a closer look at things like smart city applications. The usual on ramp is LED upgrades."
The Silver Spring project in Glasgow, Scotland uses its adaptive lighting platform to monitor vehicle, bicycle and pedestrian traffic and offers insight into the applications made possible through its technology.
Glasgow's streetlights are programmed to automatically brighten and dim depending on ambient light levels as well as how many people are in a given area.
Central to Silver Spring's planned 2015 push into additional smart city projects is the next generation of its networking technology and Streetlight.Vision management platform, which the company acquired in mid-2014.
Updates include integrated support for global positioning satellite data, which brings better location awareness; and a migration path for existing systems that use general packet radio service communications services to connect. As of this update, Silver Spring's growing list of smart lighting partners also includes EnLight Energy Efficient Lighting and Lumnex.